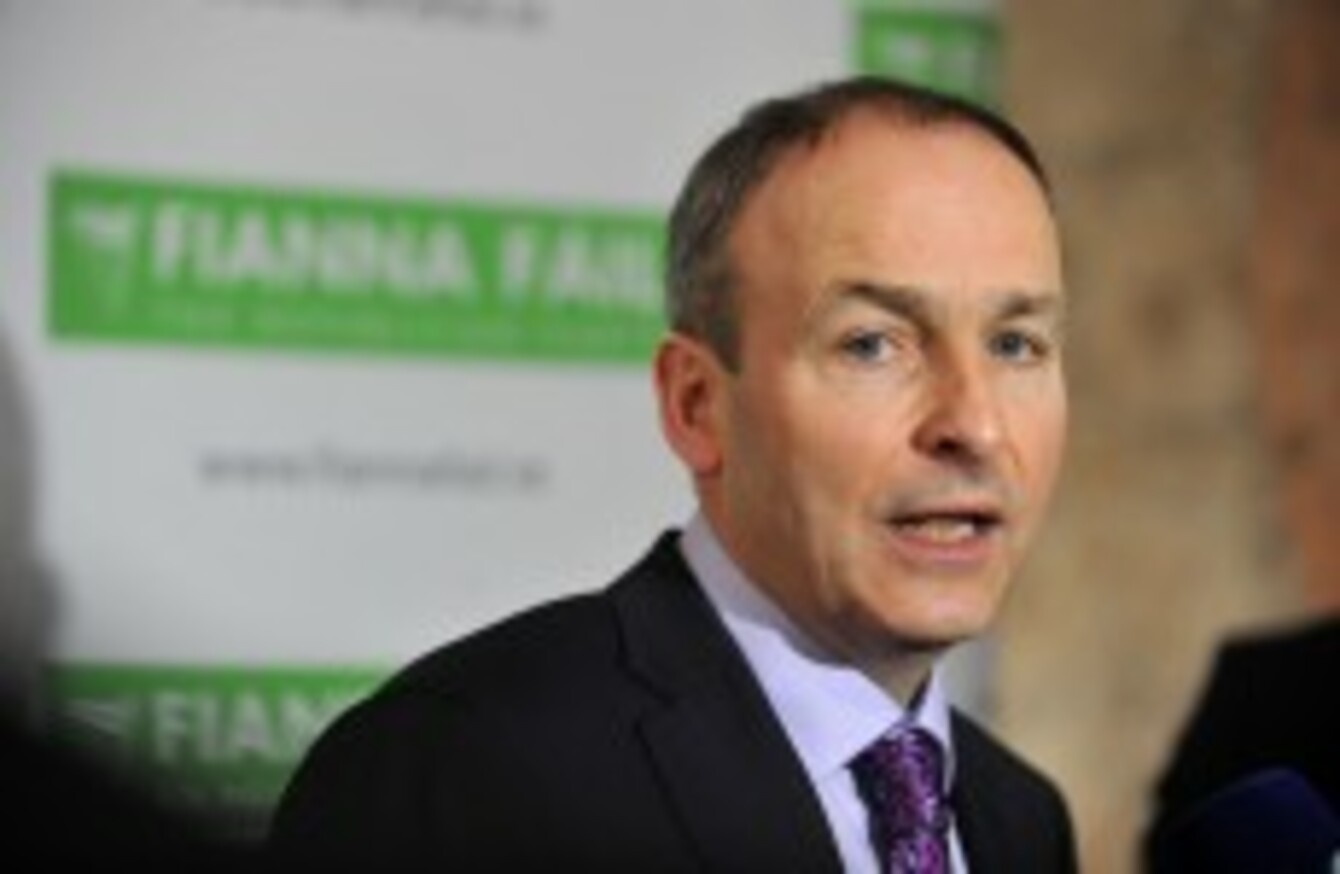 Micheál Martin at the ard fheis yesterday
Image: Laura Hutton/Photocall Ireland
Micheál Martin at the ard fheis yesterday
Image: Laura Hutton/Photocall Ireland
FIANNA FÁIL LEADER Micheál Martin has expanded on his landmark apology at the party's ard fheis last night, and outlined where the party went wrong in government.
Martin said the party's main failings had been in its economic policies and its failure to ensure that financial institutions were being properly regulated.
However, he refused to condemn the 2008 bank guarantee, saying that it may have been imperfect but was the right idea in principle.
The Fianna Fáil leader also said that he had not met former leader and Taoiseach Bertie Ahern, who made a widely-publicised appearance at the ard fheis yesterday.
"I didn't meet with Bertie Ahern yesterday," Martin told RTÉ's This Week. "I had a very busy day yesterday attending various sessions, and doing interviews with media."
On the party's economic policies during the boom, Martin said that they had been "pro-cyclical." He said Fianna Fáil had been:
Spending too much in terms of public expenditure, reducing the tax base too much, and relying too much on transient taxes which made us particularly vulnerable when the major world shock came and hit us.
He also admitted failures in the financial regulatory regime. "It was an independent regulatory structure, but we didn't police that enough," he said.
It's the old story of who guards the guards, and we didn't have a sufficient provision in place. And we have to take responsibility for that – we were in government.
Asked about the controversial 2008 bank guarantee, Martin said: "The jury's still out." He acknowledged that the guarantee had perhaps gone too far, but said it was still the right idea in principle.