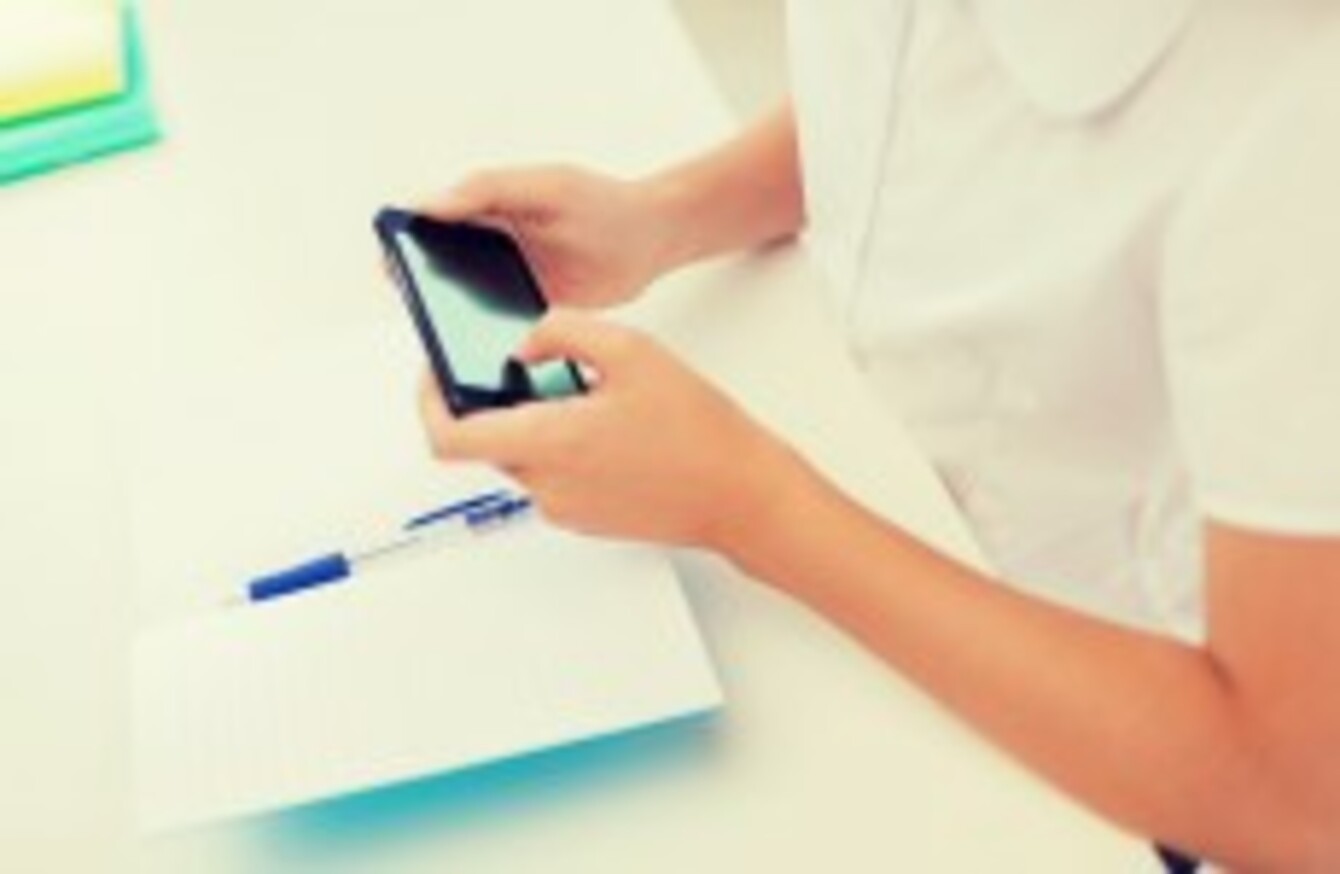 Image: phone at school via Shutterstock
Image: phone at school via Shutterstock
A SURVEY HAS found that 79% of students are checking out their social media accounts at school  - with 44% having a look between one and five times in every school day.
When asked about how long they spend on the sites during a visit – 26% said it would be anything between two and five minutes per visit.
One third admitted staying online between 6 and ten minutes per visit with 38% spending more than ten minutes on social media sites per individual visit.
Over 1,000 students between the ages of 13 and 18 participated in the BT Young Scientist survey.
It also found that 59% of students depend on social media and the internet to help with schoolwork, while 71% of students said they feel that social media has helped them to identify and connect with friends with similar interests.
Mari Cahalane, head of the BT Young Scientist & Technology Exhibition said,
Over the past number of years there has been a significant increase in social media related projects at the exhibition.
"Students from across Ireland have submitted projects on a wide range of related topics such as mobile application development, psychometric testing through social media and even ways to determine if you're being lied to on Facebook.
This is what the BT Young Scientist & Technology Exhibition is all about – helping students to engage in the spheres of science, technology, engineering and maths through channels that really interest them and are relevant to their lives.
"Almost any interest could be a potential project, so I would encourage students to get thinking and submit their one page entry before 1st October."
The 2015 BT Young Scientist & Technology Exhibition will take place in the RDS, Dublin from January 7-10 2015.
There are over 120 awards including the prestigious BT Young Scientist & Technologist of the Year which was won by Paul Clarke of St. Paul's College, Raheny this year.