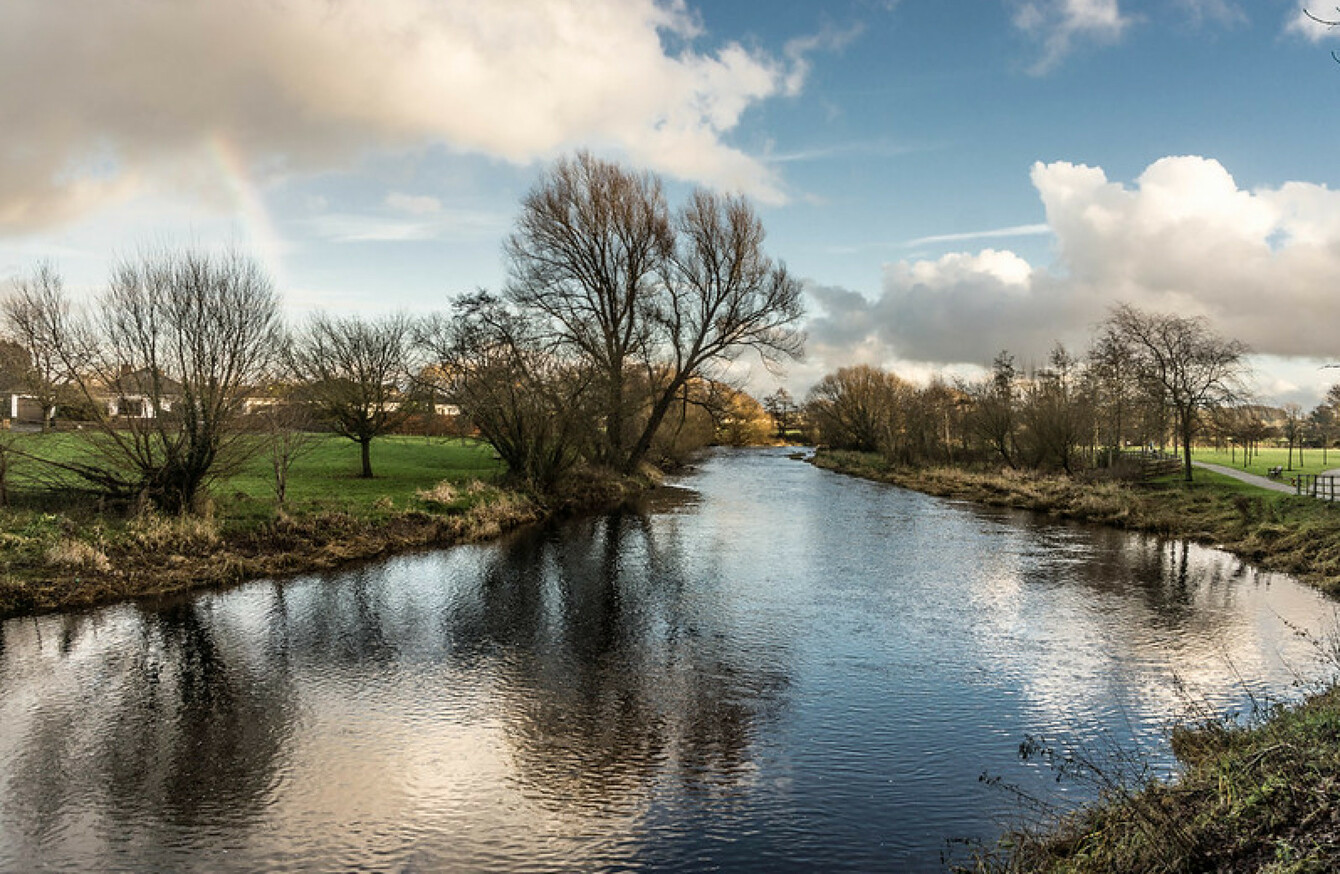 The Liffey Linear Park
Image: William Murphy
The Liffey Linear Park
Image: William Murphy
"THERE ARE SO many places to eat and socialise, no matter what you're looking for. There's so much choice."
For Vivian Carroll, a local business owner in Newbridge, Co Kildare, the activity in the town of Newbridge is what makes it special.
"It's a busy town too, you'll always spot people on the main thoroughfare, there's always a new customer to chat to."
For Emma Spain, who opened her café and coffee roastery, Ubh, on Newbridge's George's St in 2017, it's the sense of community:
The people of Newbridge gave me a massive leg up when we opened. The whole town got behind us. It was amazing and so heart warming.
Newbridge is today a thriving and welcoming commuter hub, but it's had a rich history. Back in 1789, the 'new bridge' that would give the future town its name was destroyed by floods. When it was rebuilt the following year, it moved location, popping up again half a kilometre north of its original spot.
The town itself came into existence in the early 1800s, and for the next hundred years it expanded speedily. These days, it has a population of around 22,000, and a bustling centre with schools, shops and more.
It's the county's second largest town, and for commuters, it offers easy access to Dublin city (under an hour's drive on a good day). Nestled just north-east of the vast Curragh Plains and just off the M7, it's an ideal spot for families and first-time buyers.
The town features plenty of brand new properties, among them a new development from Glenveagh Homes, on the south east side of town and nestled next to the Liffey. Once completed, Belin Woods will consist of almost 350 homes, a mix of two, three and four-beds.
If you're house-hunting at the moment, could Newbridge be a worthy addition to your list? We asked some locals to weigh in…
'It's wonderful here'
Emma Spain credits the people of Newbridge for embracing her new business and immediately understanding what she was trying to create with Ubh: a relaxed brunch and lunch spot with all the flair and creativity of a fine dining restaurant.
But that sense of community and solidarity wasn't just present on day one. It's ongoing, and for Emma it's what makes Newbridge feel like home. "It's a wonderful little town, there's so much art and energy here. There's a huge music and drama scene. There's really something for everyone."
'It's a place to put down roots'
New dad Eoin is originally from Dublin, but moved to Newbridge in 2018 after a stint in Naas. As well as ticking a lot of the practical boxes – "we wanted somewhere along the M7, reasonably close to Dublin and within our price range" – it fit their needs socially too:
My wife had joined the Newbridge Musical Society when we lived in Naas so she already had some pals here. That was a plus.
Since then, the couple have found plenty of other reasons to love their adopted hometown. There's the Liffey Linear Park, running alongside the river. Eoin recalls a birthday picnic there a couple of years back where the couple and some friends spent the day "just sitting with our feet in the water".
There are the nearby Curragh Plains, where the pair take their nine-month-old for walks. And there's JuneFest, Newbridge's annual arts festival which this year featured outdoor gigs, a town-wide treasure hunt and plenty more.
But the benefits of living in Newbridge extend to everyday activities too – like cooking. As a keen home chef, Eoin was happily surprised to discover he wouldn't have to take a trip into Dublin to source international ingredients:
At my last count there are two Polish grocery stores, an African one, a Filipino one and an Asian one. There's a lot of diversity for such a small town.
'Kids can make lifelong friends'
Ask three people what the local GAA club in Newbridge is, and you'll get three different answers. The town sits in the triangle of a trio of clubs: Sarsfield to the north, Moorefield to the west and Athgarvan to the south.
Athgarvan is the smallest of the three, but it's a big part of life for many locals, including Lorraine Whyte, who started playing football there aged ten, and even met her husband through the club.
Lorraine is the coordinator for Gaelic4Girls, a new programme at Athgarvan, launched by the LGFA and supported by Glenveagh Homes. Starting next month, close to 30 girls between eight and 12 will take part in an eight-week programme teaching them basic GAA skills.
Girls often tend to hit a certain age and leave football or camogie altogether, especially in a small club. The aim of Gaelic4Girls is to make GAA fun, to help girls to connect and make friends, and keep them playing for as long as they want to.
Lorraine's hoping the participants of the programme will grow to love GAA as much as she does, and form links with other local kids. "It's all about being part of a team. Most of my best friends are the friends I made playing football."
'I enjoy coming to work here every day'
As the owner of three businesses in the town – a restaurant (Judge Roy Beans), a café (18 Grams) and a pub (Edward Harrigan & Sons) – Vivian Carroll doesn't have a lot of time for rest and relaxation.
"It's pretty rare I get the chance to look out the window, but I still like knowing what's outside: we're close to the Liffey, and it's beautiful around there."
A lot has changed in Newbridge since Vivian started out eleven years ago:
Back in 2010, there was very little by way of competition. By now, so many new places have popped up. That's a good thing for the town. This really is somewhere I enjoy working in on a daily basis.
Considering making Newbridge your new home? Belin Woods is launching soon – register your interest here. 
At Glenveagh Homes, our vision is that everyone should have the opportunity to access great-value, high-quality homes in flourishing communities across Ireland. We understand that buying a home is possibly the biggest decision you will ever make in your life – but we want to make it your easiest. Click here to find out more about Glenveagh developments.