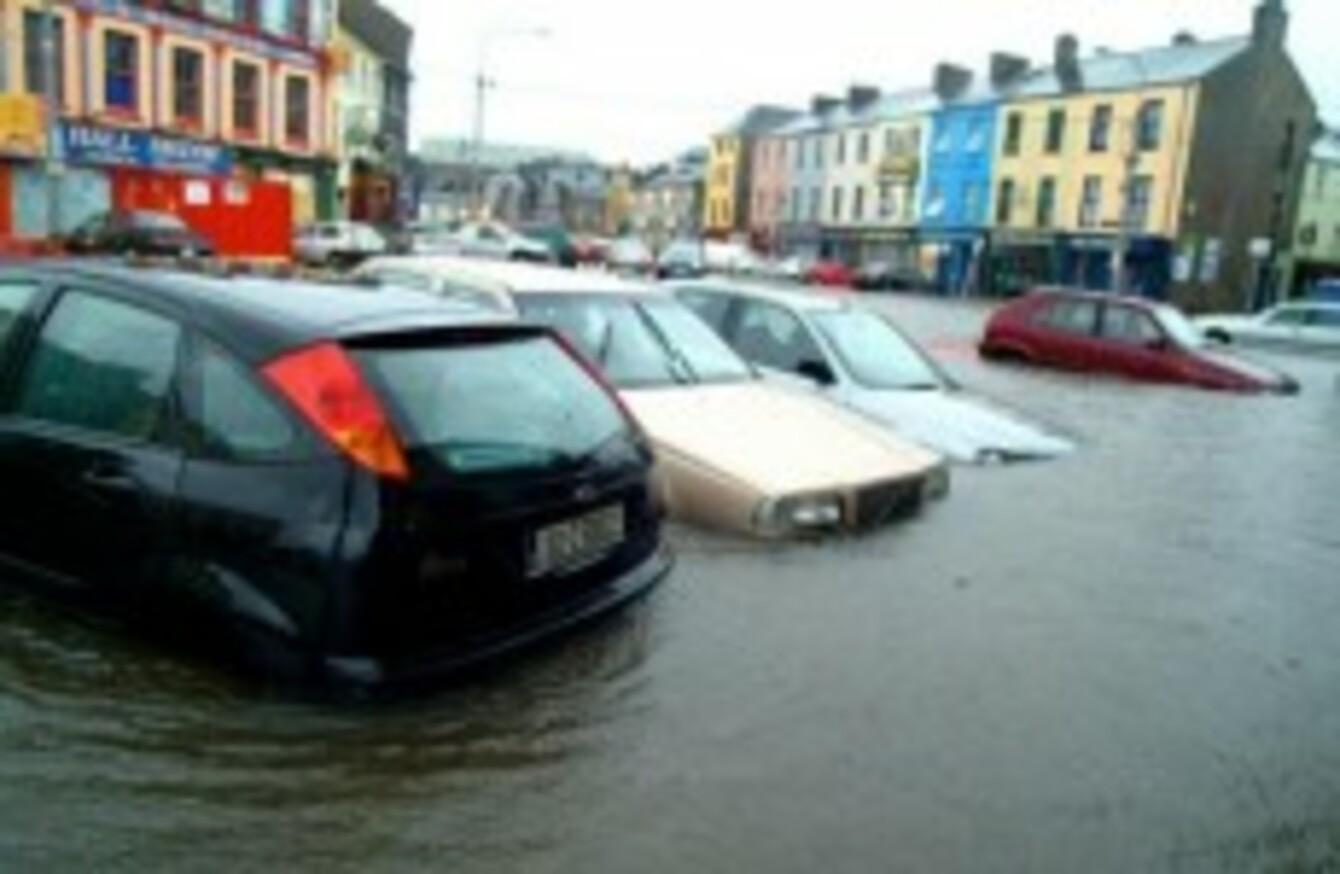 File image of flooding in Cork.
Image: PA Archive
File image of flooding in Cork.
Image: PA Archive
MET ÉIREANN HAS warned people in the south of the country to be prepared for heavy rainfall.
The weather service says that heavy rain will fall from Wednesday morning until Thursday morning.
Falls of up to 60mm are expected tomorrow and Thursday with the risk of some thundery downpours and spot flooding, over Waterford, Cork, Kerry and Tipperary.
Meanwhile, the Road Safety Authority is warning motorists to be extra careful on the roads.
The RSA says that people should take extra care when driving behind larger vehicles due to extra spray, should be aware of pedestrians and cyclists and should be wary of aquaplaning.
The RSA also has the following advice for driving in flooded conditions :
If the road ahead is flooded choose another route, do not attempt to drive through it. Flooded roads that appear shallow could be deeper than you think.
After going through water, drive slowly with your foot on the brake pedal for a short distance – this helps to dry the brakes.
Sometimes roads can be closed due to their fragile state after wet weather or because they are blocked by flooding.
Road users should always follow recommended routes and obey signs closing roads to traffic.
Watch out for washed out roads, earth slides, broken water or sewer mains, loose or downed electrical wires, and fallen or falling objects.