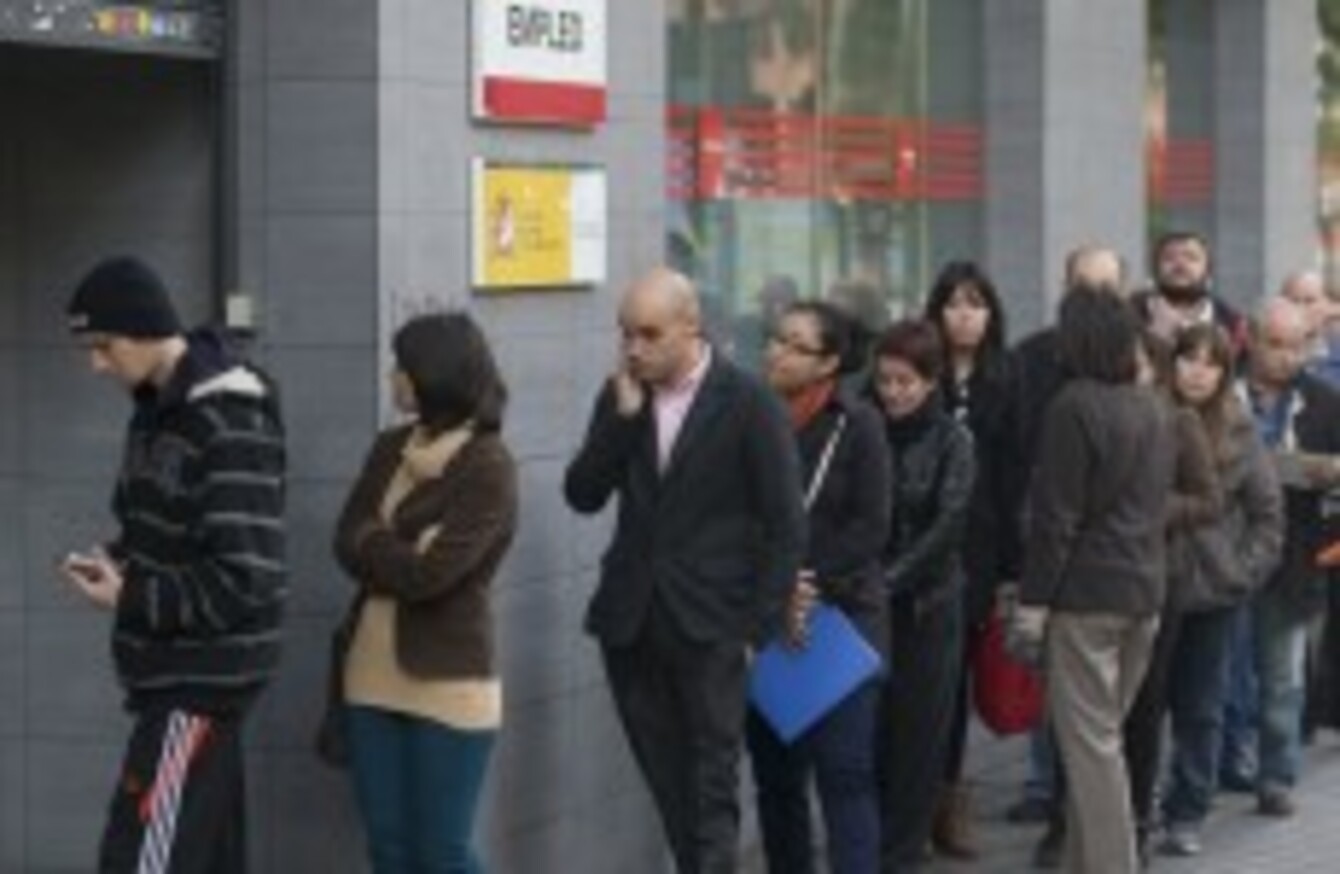 Image: Paul White/AP/PA
Image: Paul White/AP/PA
SPAIN'S UNEMPLOYMENT RATE rose above 26 per cent in the final quarter of 2013, official data showed today, as the eurozone's fourth-largest economy emerged only haltingly from its bailout programme.
After five years of stop-start recession sparked by a 2008 property crash, Spain began to show economic growth in the third quarter of 2013 but activity has been too meagre to deliver a significant number of new jobs.
Spain's unemployment rate rose to 26.03 percent in the last three months of the year from 25.98 percent in the previous quarter, the National Statistics Institute said.
The deterioration, though minor, spoilt an otherwise brightening picture for the battered economy, which grew by 0.1 percent in the third quarter of 2013, signalling the end of a two-year downturn.
(Image: ECB)
Prime Minister Mariano Rajoy's conservative government estimates that the economy grew by a still-meagre 0.3 percent in the final quarter of 2013, though official figures have yet to be released.
The government had tipped an unemployment rate of 26.6 percent of the workforce for 2013, dipping to 25.9 percent in 2014.
Though the country has now formally exited its bailout programme, the International Monetary Fund has warned that it faces five more years with unemployment rates topping 25 percent unless it enacts yet more reforms including measures to help firms slash wages instead of axing staff.
- © AFP 2014.