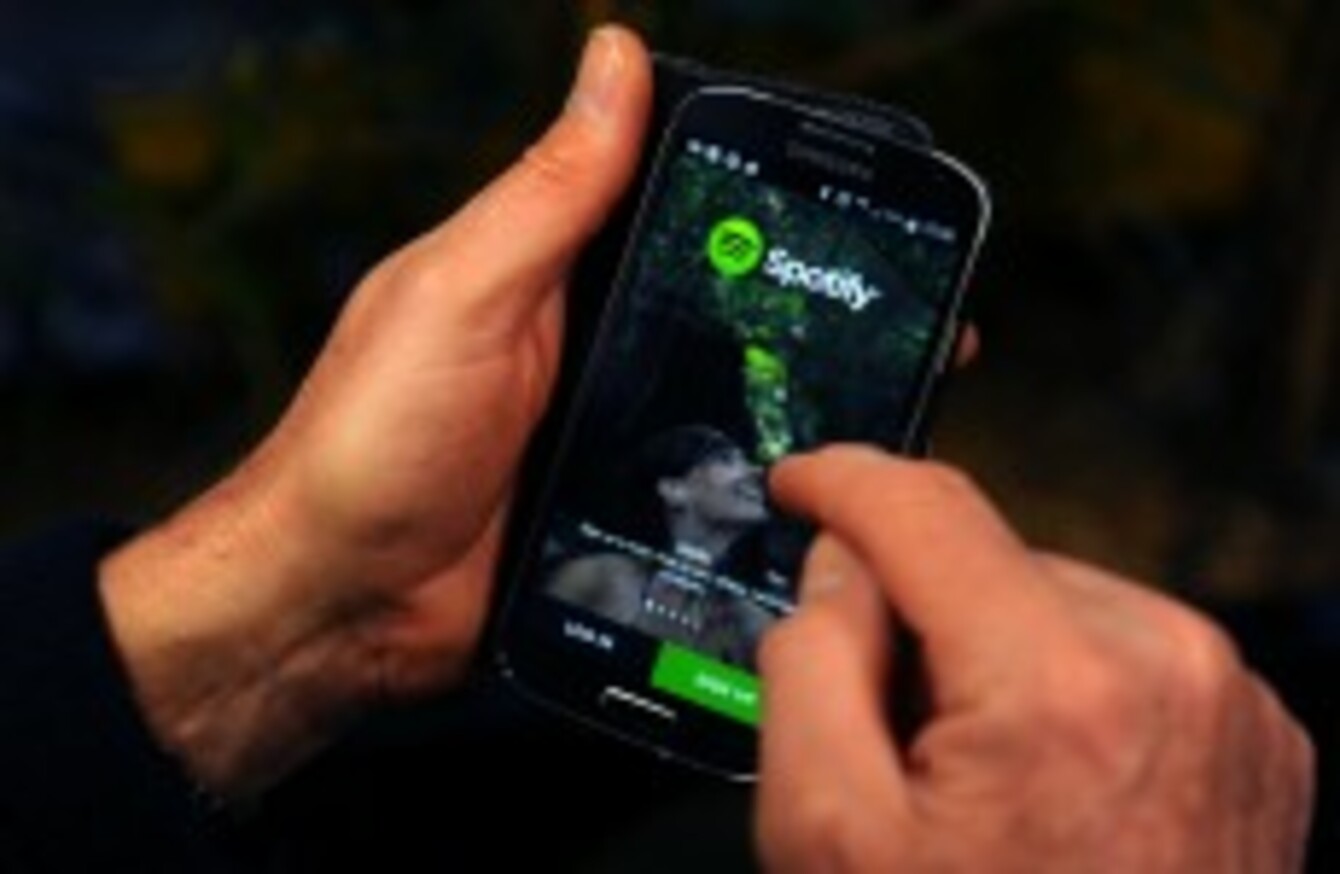 Image: Lauren Hurley/PA Images
Image: Lauren Hurley/PA Images
SPOTIFY UPDATED ITS privacy policy earlier today, but its new terms have left users worried about how much data it's gathering.
The updated privacy policy does tie into a number of other things not associated with the service like photos, location and media files.
While that may send alarm bells ringing (and it has), reading over it suggests that Spotify is preparing for the launch of a number of new services.
Its CEO, Daniel Ek, had to publish a blog post entitled 'Sorry to try and clear things up, but it's really another case of companies not properly communicating the terms of service – the timing probably didn't help matters considering it was the same week the Ashley Madison leaks occurred. Let's go through the offending sections.
3.3 Information Stored on Your Mobile Device
With your permission, we may collect information stored on your mobile device, such as contacts, photos, or media files. Local law may require that you seek the consent of your contacts to provide their personal information to Spotify, which may use that information for the purposes specified in this Privacy Policy.
The obvious part to take note of is the first three words 'With your permission'. This section alone highlights that such services will only happen if the user allows it. Whether granting access is down to a single button tap (like when iOS asks you for access to your camera, photos, etc. each time) is unclear.
That said, it's not clear what any of these things will be used for.
3.4 Location and sensor information
Depending on the type of device that you use to interact with the Service and your settings, we may also collect information about your location based on, for example, your phone's GPS location or other forms of locating mobile devices (e.g., Bluetooth). We may also collect sensor data (e.g., data about the speed of your movements, such as whether you are running, walking, or in transit).
There's a few things to keep in mind. One is Spotify announced a running service, which matches the tempo of your music with your running pace. The other is customisation which is done in the form of context-sensitive playlists (travelling home from work, visiting the gym, etc.).
Those are two possibilities but the issue is still the same as before. Spotify hasn't explained what these would be used for and that's leads to confusion and anger from users.
3.6 Payment data
If you sign up for a Trial (as defined in the Terms and Conditions of Use), purchase any of our Paid Subscriptions (as defined in the Terms and Conditions of Use), or make other purchases through the Service, your credit or debit card information (such as card type and expiration date) and other financial data that we need to process your payment may be collected and stored by us and/or the payment processors with which we work.
That's basically how most companies process payments automatically. It saves you from having to set up a payment every month.
Should you abandon ship?
Not just yet, but this does highlight a major issue with any company that deals with data. For a company to continue growing – and for one that is built on free users – it needs to figure out more ways to grow.
That means it will move into more ways to gather data which will be used to build up a more complete picture of users. That ties into both service and ads and if you're using something for free, then you have to expect the latter to come into play at some point.
This is the same thing that happened when Facebook Messenger was released and it will continue to happen so long as companies don't take the time to explain clearly what data is used for.
That would save Spotify and any other company that deals with data a lot of time which is spent clearing up such issues. Also, every other service you have has similar terms and conditions meaning if you're on the internet, then you're sharing your data with some companies.
Still, that doesn't mean people hadn't a right to be annoyed, or react angrily. When terms are hidden away in complex jargon, designed to deal with any possible legal situation that may occur, there's always going to be confusion.
If you remain unconvinced, you could just take Spotify's advice at the end of Section 2.
If you don't agree with the terms of this Privacy Policy, then please don't use the Service.
Probably the most straightforward part of its terms and conditions.