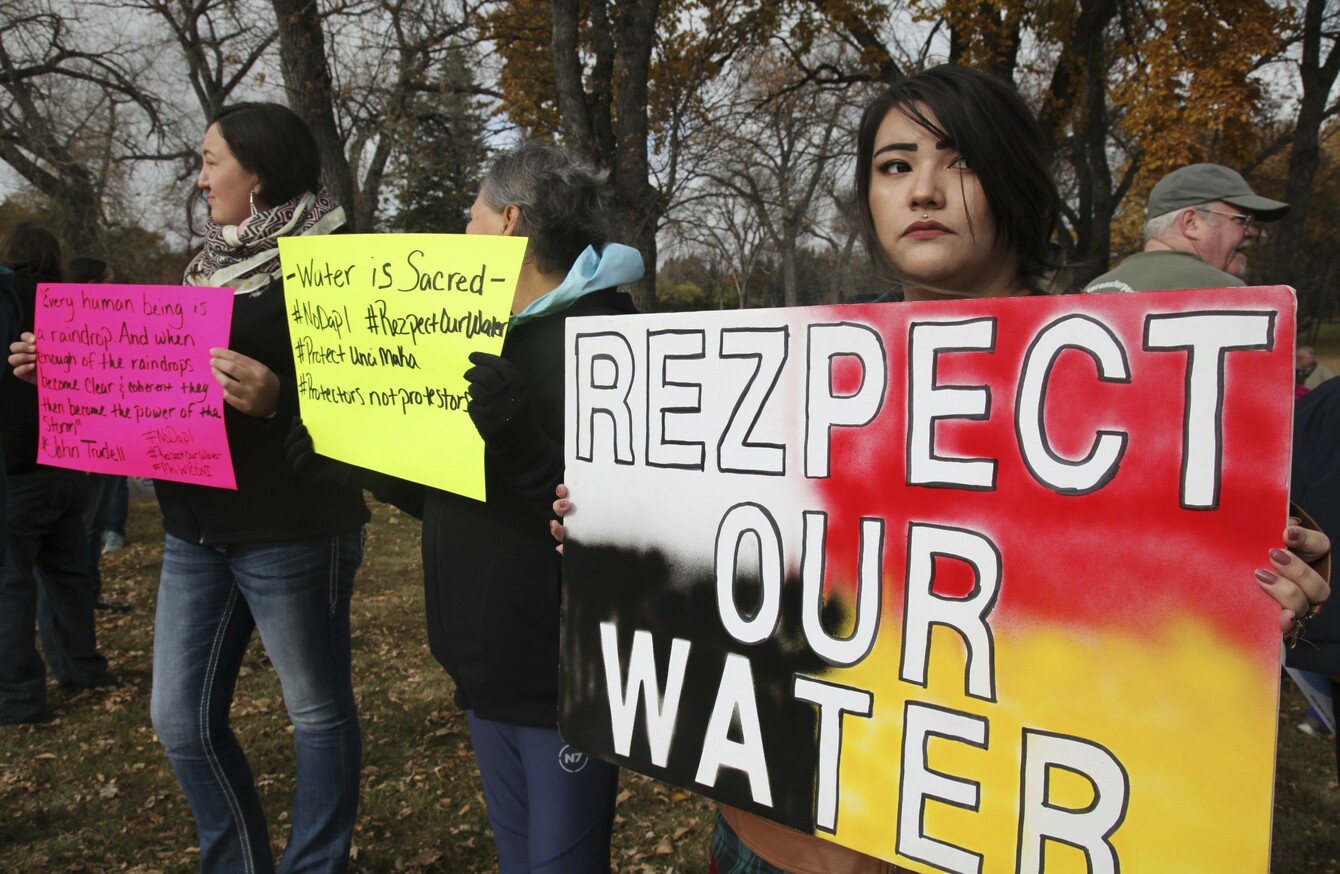 Image: AP/Press Association Images
Image: AP/Press Association Images
A FLURRY OF Facebook check-ins to the Standing Rock Indian Reservation this weekend attempted to shield protesters from allegedly being tracked by police.
The historic ground is the epicentre of a protest against the Dakota Access pipeline, a proposed 1886-kilometre oil project that would shuttle half a million barrels of North Dakota-produced oil to refining markets in Illinois.
Those protesting against the project, including more than 100 Native American tribes, caught wind that law enforcement might be tracking protesters.
The rumours appear to have originated in Facebook post which has since been removed. The post urged people who support the protest to 'check in' to the site to confuse authorities.
This resulted in call outs on social media for people to check-in on Facebook to say they were at the location – by people that might not even be on the same continent.
Some figures estimate that 1.4 million people checked in in one day.
The Morton County Sheriff's Department fired back with a Facebook post of its own, calling the claim "absolutely false".
In response to the latest rumour/false claim circulating on social media we have the following response:
The Morton County Sheriff's Department is not and does not follow Facebook check-ins for the protest camp or any location. This claim/rumour is absolutely false.
The main camp supporting the protest says the check-ins brought welcome publicity, but also urged supporters to take "physical action," as well.
More than 140 people were arrested at the site over the weekend.
The protests have attracted support from some high-profile actors such as Mark Ruffalo and Shailene Woodley.