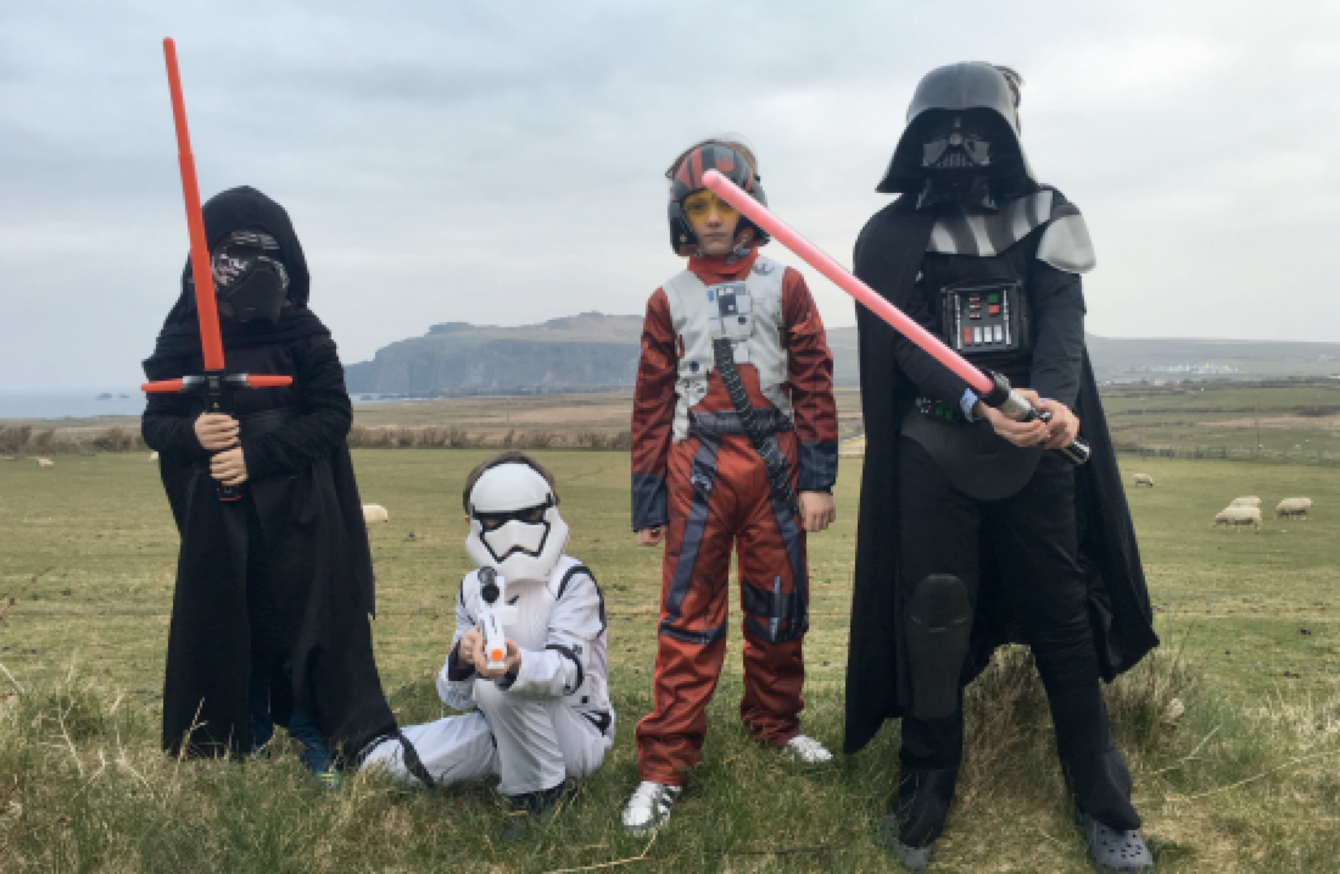 Ballyferriter is the home of Star Wars in Ireland this weekend.
Ballyferriter is the home of Star Wars in Ireland this weekend.
UNLESS YOU'VE BEEN living on a galaxy far, far away you're probably aware that the new Star Wars movie was shot in large part in Ireland.
Star Wars: The Last Jedi was released across the world on Thursday and it's already predicted to have a stellar box office opening, raking in $200 million in the US alone this weekend.
All that translates to lot of eyes on the Irish beauty spots featured in the film, of which there are a few – from Kerry, to Clare to Donegal.
It's an opportunity that those in the Irish tourist sector have grabbed with both hands.
Fáilte Ireland has already tailored some if its advertising for next year around the franchise.
This weekend, there's even a Star Wars festival down in Ballyferriter, where much of the filming took place. The festival started on Thursday where the film was projected onto the wall in a local hall.
Despite all the attention the area is getting, the festival's organiser Breege Granville says the locals won't let it change them.
"Last August we realised that we needed to take control of it because it was a major thing that was happening to us. We needed to plan ahead so we could actually host it, rather than it taking over. So we could do it in our style," she said.
We have to fit it in such a way that we're hosting people at a rate that we can cope with. To take ownership of it. We won't allow it change ourselves. We have a lifestyle down here. We wouldn't live on the west coast of Ireland, where there's so little employment, only for we enjoy it. There's a special breed of people that have always been raised back west.
Granville says the plan is to hopefully hold the festival every couple of years when Star Was is opening. They'll also make a bit of a fuss on the unofficial Star Wars Day, 'May the Fourth' in case you didn't know.
Féile Star Wars Baile An Fheirtéaraigh runs until tomorrow and details of the events are available on the Dingle Peninsula website.