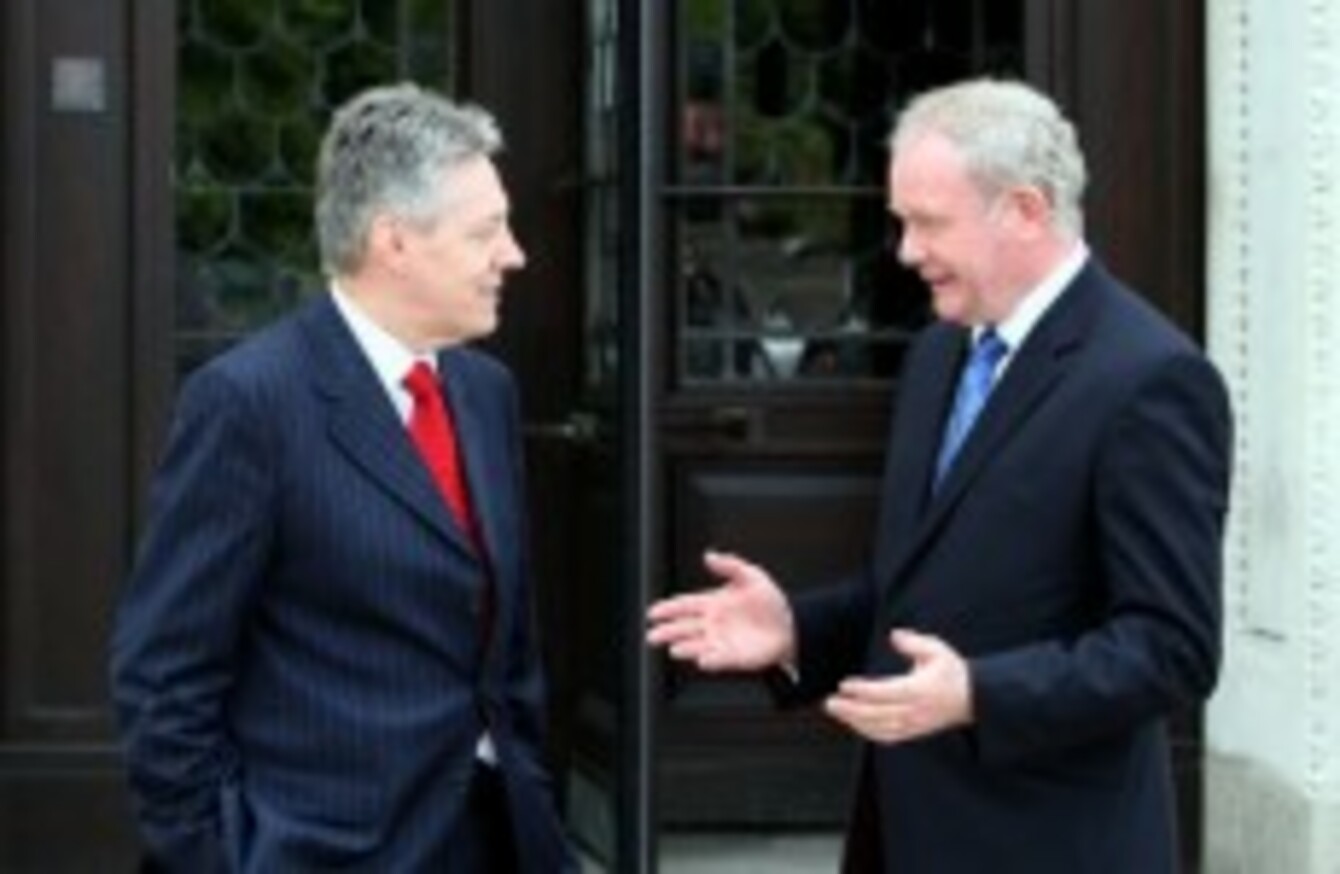 Image: Paul Faith/PA Wire
Image: Paul Faith/PA Wire
THE NORTHERN IRISH ASSEMBLY has been holding an emergency debate today to discuss the impact of the Spending Review announced by British chancellor George Osborne last Wednesday.
The cutbacks – as part of an overall plan to eliminate £81bn (€90.7bn) from the public spending bill over the next four years – is likely to see the loss of 30,000 jobs in the public sector in Northern Ireland alone, and 490,000 across the entire UK.
The Northern budget has been hit with almost £5bn in cuts, which will probably cost the province 50,000 jobs in total – in a cutback scheme that Northern leaders said went well beyond the scale of the cuts they had agreed to or anticipated.
First Minister Peter Robinson was expected to argue that the five parties in the power-sharing executive would have to agree to an all-party strategy on how such cuts could be implemented, saying it was the only way the North could cope with having its capital spending programme cut by 40%.
This call was echoed by finance minister Sammy Wilson, who said the parties had a "grave responsibility" to find consensus on how the cuts would have to be made.
"We need to have a budget in place and debated and through this Assembly by January at the latest," he said.
"That means that the Executive have to agree a budget within the next couple of weeks, get it through the statutory process of consultation and then get it here on the floor of the Assembly for debate and for decision. If we don't do that, we will be failing in our duty."
RTÉ says Sinn Féin leader Gerry Adams proposed that members in Stormont, and senior civil servants, should show leadership by accepting a 15% cut in their wages.
All parties agreed on a joint Sinn Féin-SDLP motion voicing concern over the cutbacks, with amendments from the unionist side passed unanimously.