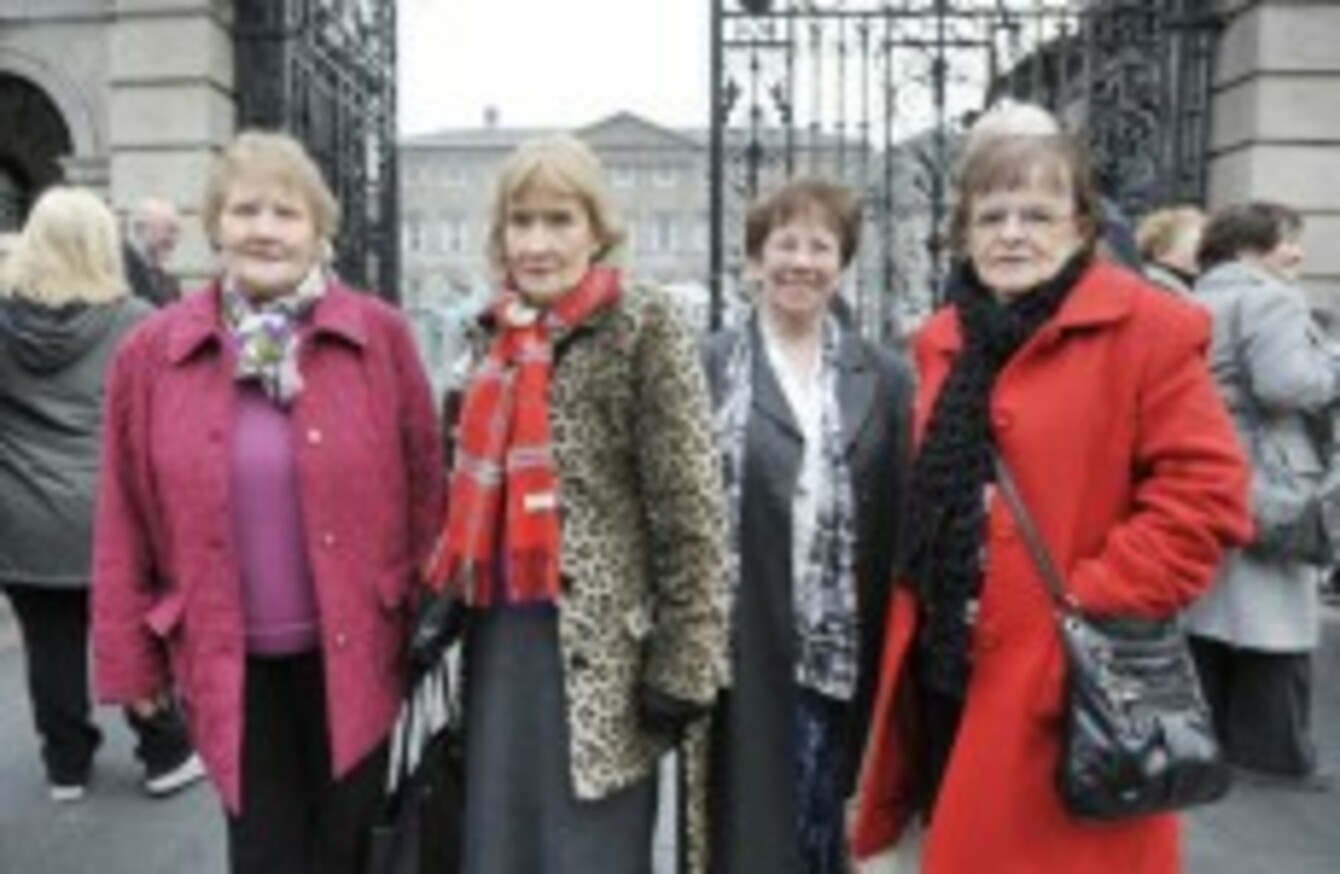 File Photo: Survivors of Symphysiotomy
File Photo: Survivors of Symphysiotomy
SURVIVORS OF SYMPHYSIOTOMY have rejected the Government's plan for redress.
The package would award basic compensation of €50,000 to women who underwent the procedure but would be 'ex-gratia' – in other words, no blame admitted.
The Department said the decision to make the scheme ex-gratia was to 'relieve' the survivors of the burden of pursuing their case through the courts.
Survivors of Symphysiotomy represents 99% of the women who had their pelvis broken either before or during childbirth.
Speaking about the proposed payment, SoS Chairperson Marie O'Connor, said: "Women will be required to sign away their legal rights as a condition of entry to this skewed process.
"There is to be no independent adjudication of awards and no independent individualised assessment of injuries.
Women are to be stripped of their legal and constitutional rights on entry into this Kafka-esque maze, before they know what the outcome will be. So, with no right of appeal to the courts, there will be no way out of this bureaucratic labyrinth.
Reports
Cabinet published two reports into the practices which happened in Irish hospitals up until 1984.
O'Connor said both reports whitewashed the truth:
The Walsh report draws a burka over the truth about these deeply abusive operations. This whitewash has been effectively adopted by the Murphy report.
"There has never been an official admission that symphysiotomy was wrong: this determination not to acknowledge the truth, which has underpinned the State's approach to this issue since 1999, will be scrutinised by the UN Human Rights Committee in Geneva on 14 July."
Up to 300 survivors and family members attended EGMs in Cork and Dublin over the weekend.