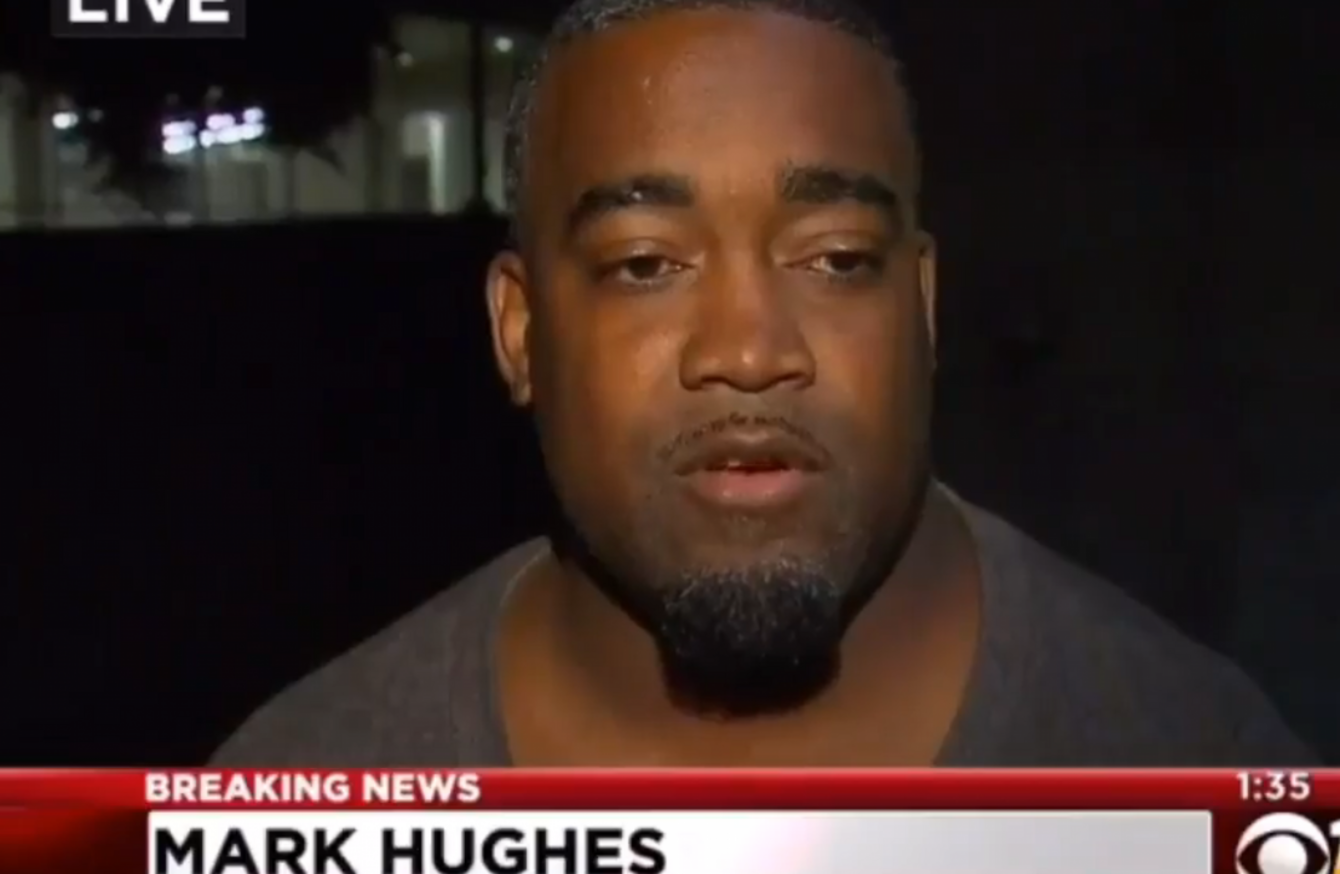 Image: CBS Dallas Fort Worth
Image: CBS Dallas Fort Worth
A MAN MISIDENTIFIED by Dallas Police as a suspect in today's shooting in Dallas has said he handed over his gun to a police officer as soon as he heard what happened.
Dallas police tweeted an image from the protest of Mark Hughes, dressed in a camouflage tshirt, with an assault rifle on a strap across his body. They said: "This is one of our suspects. Please help us find him!"
However, Hughes told CBS Dallas Fort Worth he was misidentified as a suspect:
I got a phonecall to say my face was up as a suspect and immediately I flagged down a police officer. I was talking to police, laughing and joking with police officers.
Footage shot by his friend AD Samuels as part of a Facebook live video shows Hughes talking to an officer before handing over his rifle shortly after the shooting. He said his brother told him to give up the gun because "we didn't want any accident".
He was later interrogated for around a half an hour and he said police told him they had footage of him with a gun shooting.
"The system was trying to get me," he said.
It was persecution on me, unrightly, and I feel that they need to do something about that.
Hughes' brother said he knows the world is hurting, but that Dallas Police Department should apologise to him. He also told CBSFW that he had been receiving death threats since the tweet went out.
At the time of publication, Dallas Police Department had not removed the original tweet from its profile.
Five police officers have lost their lives in the shooting and at least six more are wounded. Police are reportedly still in a stand-off with one of a number of snipers involved in the incident.