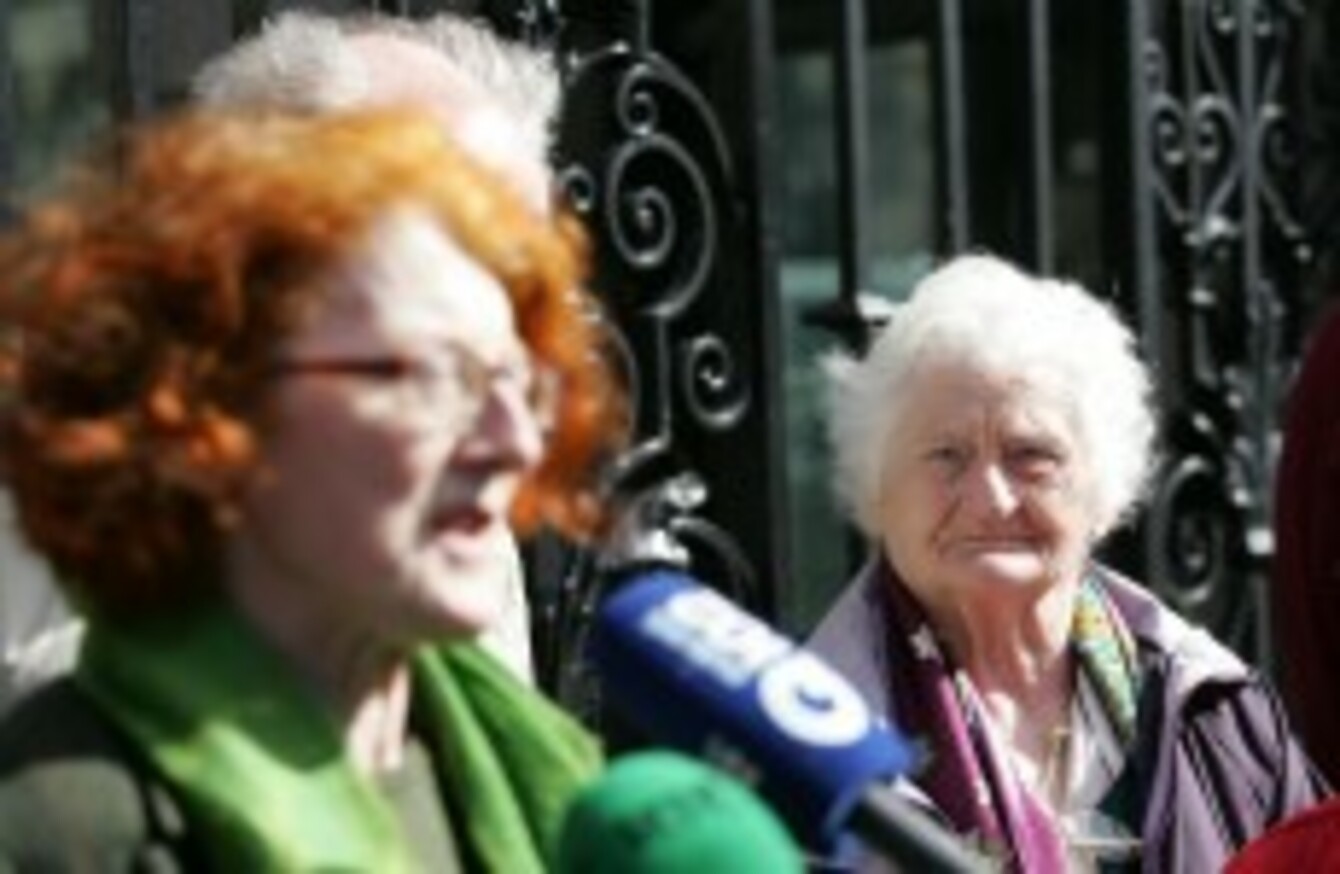 Survivors of Symphysiotomy
Image: Photocall Ireland
Survivors of Symphysiotomy
Image: Photocall Ireland
THE SURVIVORS OF Symphysiotomy group have said that they are being "inundated" by members who are being assessed for medical card reviews.
Chairperson Marie O'Connor is calling on the Government to tell the HSE to stop reviewing the discretionary cards.
"Attempts have recently been made by HSE officials to means test survivors, this is wrong," says O'Connor.
Successive governments have confirmed that survivors of symphysiotomy are entitled to medical cards irrespective of income. The Minister for Health recently failed to confirm that this is the case, however.
A symphysiotomy was a procedure carried out on pregnant women before, during or after birth in the place of a Caesarean Section. It involved breaking the patient's pelvis and leaving it permanently enlarged.
The barbaric procedure was carried out in Ireland until 1987 even though to it was long banned elsewhere.
The group represents the vast majority of survivors and says that the Government is showing "hollowness" by allowing theses reviews to go ahead because the Minister for Health James Reilly has repeatedly promised to provide for the healthcare of the survivors.
"Minister Reilly stands over this ignoble review of our members' medical cards. He has told the Dáil that survivors need to prove they still need these cards," O'Connor said today.
Does the Minister really believe that women's chronic ill health post-symphysiotomy could somehow magically improve with the passage of time? Should they now get a bus to Finglas to demonstrate their walking difficulties to HSE officials.
An Oireachtas Committee today visited the HSE facility in Finglas today to investigate complaints have been made about how the reviews are being handled.