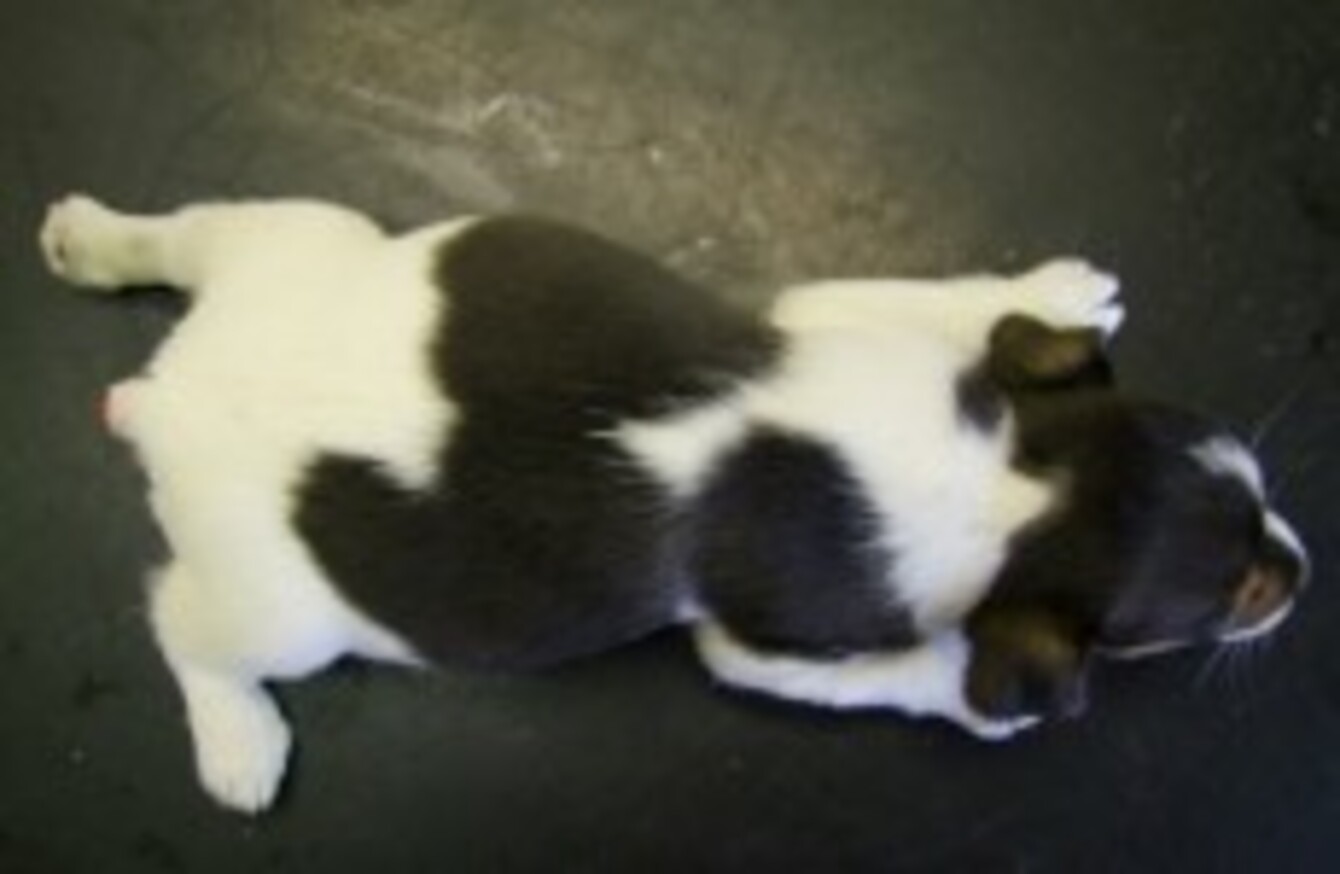 Image: Pete Wedderburn
Image: Pete Wedderburn
VETERINARIANS AND THE DSPCA have welcomed the news that lay people will not be able to dock dogs' tails.
A petition and campaign were set up earlier this month after it emerged that new regulations were being considered that would have allowed the docking of dogs' tails by lay people, without anaesthetic or pain relief.
More than 11,000 people signed the petition.
Bray-based vet Pete Wedderburn had explained to TheJournal.ie that is currently unethical for Irish vets to dock  dogs' tails.
Today, Alan Rossiter MVB of Veterinary Ireland said that at its recent AGM, Minister Coveney confirmed that the surgical procedures of tail docking and dew claw removal on pups will be prohibited except by veterinary professionals, and only when there is a clear welfare benefit to the individual animal.
He said that Veterinary Ireland is awaiting the results of a study on tail injuries in working dogs in Scotland as well as the deliberation of a government agriculture committee before it decides whether there should be provision for vets to perform either of these procedures for welfare reasons.
Veterinary Ireland welcomed the Minister's news, and commended him on the decision. Currently, the organisation's position is that tail docking does not benefit the welfare of animals, based on the studies to date.
If the information changes under new studies, it may consider changing its stance on the topic to reflect that.
The Department of Agriculture told TheJournal.ie prior to Minister Coveney's address that tail docking for dogs is currently banned as part of the Animal Health and Welfare Act 2013, " with very limited exception being considered relating to working dogs specifically terriers, spaniels and pointers".
The spokesperson added last week:
We are currently waiting on international scientific research on this matter to be concluded before a final decision is made in relation to a new regulation on tail docking. Any decision will be based solely on animal welfare grounds and we are consulting widely with all stakeholders. Under no circumstance will tail docking for cosmetic purpose be allowed.
The DSPCA said it welcomed the news and said it "had no doubt that this was always the case".
Vet Pete Wedderburn said that he had seen injuries to dogs caused by tail docking by non-vets, and he could not understand why the Minister for Agriculture would allow this to continue.
He welcomed the news but also raised the question of how the law would be enforced.