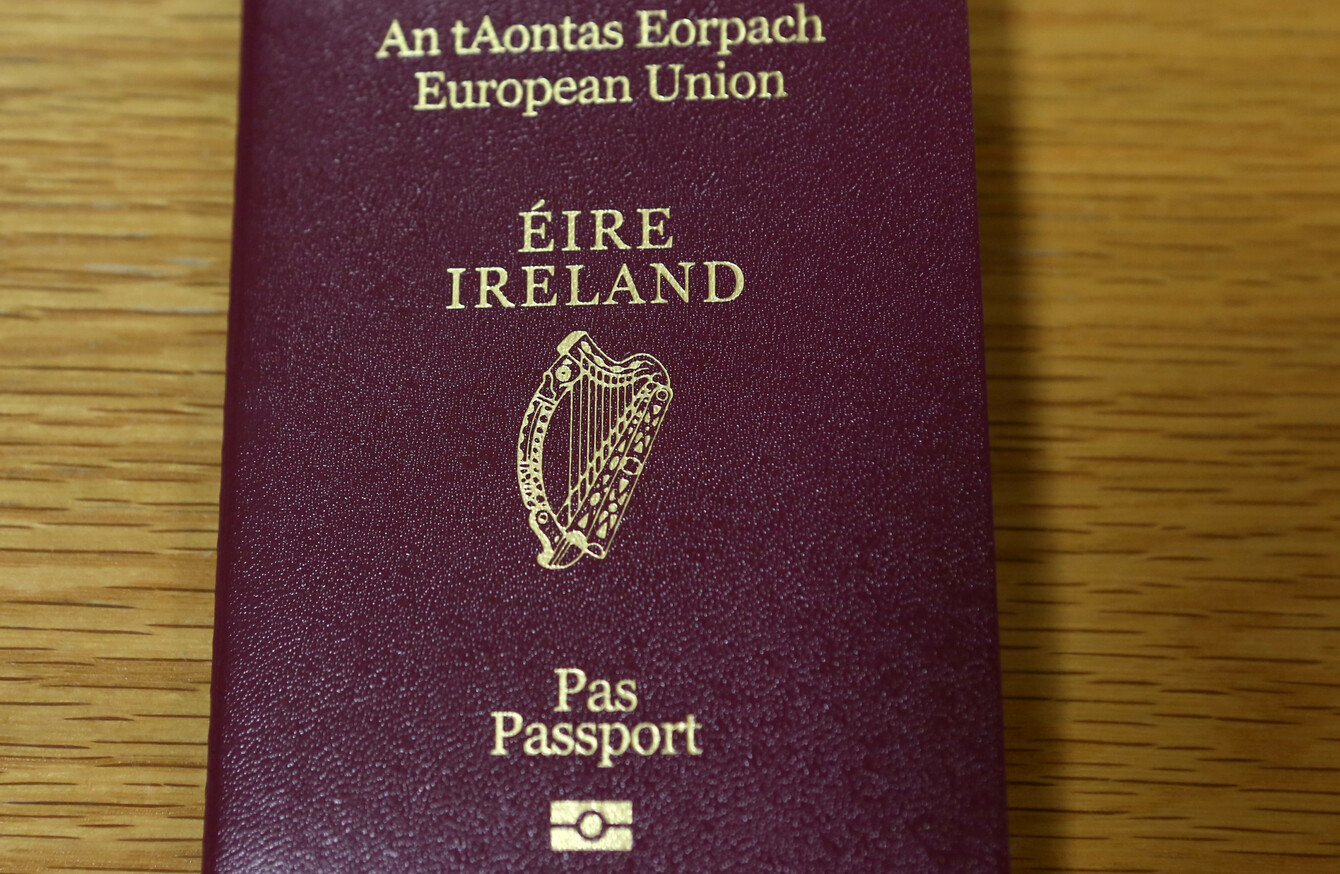 Image: samboal
Image: samboal
TDS HAVE SAID their offices have been inundated with requests for passports due to the summer backlog at the Passport Office.
Last month, TheJournal.ie revealed that politicians had made nearly 5,000 representations to the Passport Office on behalf of their constituents over the last two years.
TDs can make representations to the Department of Foreign Affairs and Trade and the Passport Office on behalf of distressed constituents whose passport applications are taking longer than expected.
The Department of Foreign Affairs currently has a dedicated channel of communication for politicians and the Passport Office and is the dedicated point of contact for all representatives.
The information released to TheJournal.ie under the Freedom of Information Act, shows that six TDs have made between 100 to 200 representations in the last two years.
Minister for Justice Charlie Flanagan made the most representations, totalling 196.
Foreign Affairs Minister Simon Coveney said recently that he does not think the offices of TDs and senators should be turned into passport processing offices.
Peak season
The Passport Office is currently in its peak season for passport demand due to the summer holidays, with added pressure being heaped on staff due to the increase in applications due to Brexit.
There has been a record number of Irish passports issued in the first five months of this year, amounting to 500,000.
However, the minister said plans are in place to reduce the wait times and streamline the service over the next year.
A number of deputies, including Sinn Féin's Seán Crowe and Brian Stanley, recently raised concerns about the passport application process.
Crowe said his office and that of other TDs "have been inundated with requests from constituents regarding the current delays in getting passports".
The minister said he is aware that the delays that have arisen this year have translated into "political requests".
"Virtually every member of this House has been asked to solve individual problems for families and constituents. That is a really ineffective way of dealing with tens of thousands of passports each week," he said.
Useful in emergencies 
While there has been suggestions in the past to scrap the scheme in which politicians can intervene in the passport process, Coveney said the system can be "useful for deputies to be able to assist in emergency situations".
However, he added:
I do not think their offices should be turned into passport processing offices. We are trying to put in place a system to deal with these matters in a much more efficient way…It should also be possible to deal with emergency situations quickly without stalling the processing of the passport applications of everybody else
The minister said his department has put systems in place that deal more comprehensively with people's concerns, adding that he believes "considerable improvement" will be seen when it becomes possible to apply for child passports online.
Currently, when a number of family members are renewing passports, the adult passports are delayed because of the security checks required for child passports.
"We are assessing at the moment. We are learning lessons from what has happened this year," he said.
He said the online passport application service, which was launched last year, should make a major contribution to the effective management of the exceptionally high volumes.
Expansion of online services to help
The minister said he expects the online service will be available for renewing children's applications by the end of the year and encouraged all applicants wherever possible to renew their passports using the online renewal service.
Coveney acknowledged that the service "has not been what we would like it to be for the past number of weeks" but he said the staff at the Passport Office have been doing a "heroic job given the extraordinary volumes with which they have had to deal".
The department is currently reviewing how the peak period is being managed this year to ensure lessons are learnt for next year.
The issue has featured prominently on radio programmes such as RTÉ's Joe Duffy this summer, where unsatisfied and worried travellers have called the phone line to complain about the delays and lack of information.
Crowe told the Dáil that while he understood there were huge demands on the office, the communication channel with its customers appears to be broken.
When someone goes online to look for information, it does not tell them that there is a delay in the system. If someone goes on Twitter, they do not get an answer. People are telling me that when they ring the Passport Service, they are not getting through or are not getting information. If they email it, they do not get information. There is a problem there with regard to up-to-date information so that needs to be resolved.
Coveney agreed that "better communication is the key"
"I am conscious that there are many repeat phone calls from people who are desperate to talk to somebody to get some certainty in advance of their holidays, business travel or emergency travel situations. We are looking at communications with a view to giving people the ability to get an update on the status of their passport applications within the system without having contact politicians to get that information," said the minister.