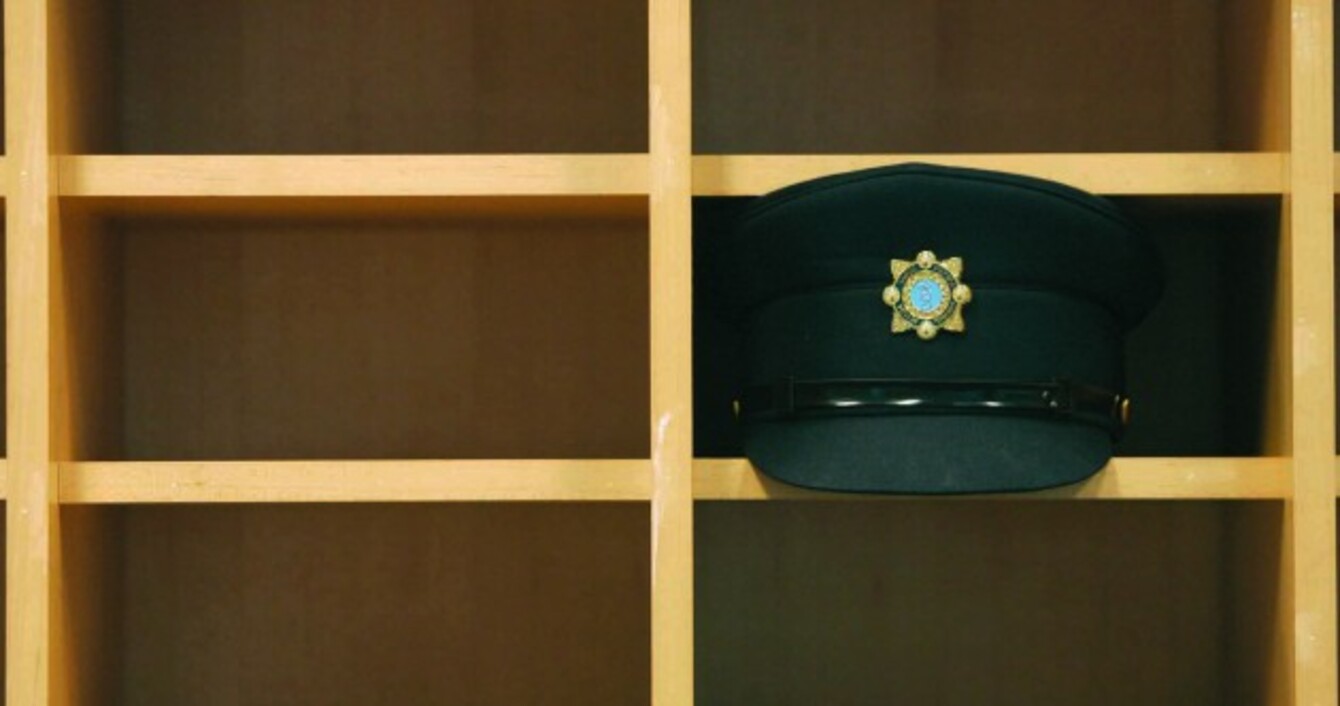 TWO OF THE country's political parties yesterday called for Garda Commissioner Nóirín O'Sullivan to step down.
It followed an unprecedented Dáil Public Accounts Committee (PAC) hearing in which a member of the Commissioner's own senior staff openly contradicted statements she made. The PAC was grilling garda managers about serious irregularities in the accounts of the Garda College in Templemore.
Now O'Sullivan has been accused of attempting to mislead the committee – something she vehemently denied yesterday.
Though members of the committee yesterday expressed frustration at being "none the wiser" after five and a half hours of questioning, they did manage to somewhat clarify a number of important points.
What was wrong with the finances at the Templemore college?
An audit published this month revealed a number of irregularities – described this week by the Garda Commissioner as "unacceptable".
These included:
Rent collected for land that should have been paid to the OPW;
Around 50 bank accounts;
Money from a 'laundry' account used for gifts and entertainment;
Surplus funds generated at Templemore moved to a company (Sportsfield Co) set up at the college and then paid out to external clubs.
Did the Commissioner have any oversight of the Garda College at the time of these irregularities?
In 2000, on promotion to the rank of superintendent, O'Sullivan spent a period of time in the Garda College in charge of specialist training.
From October 2008 to April 2009, she worked in human resources as Assistant Commissioner and the garda college did come within her area of responsibility as part of this role.
2008 is a key year in this debacle as a finance directorate report from that year noted worrying discrepancies.
When did the Commissioner first learn about these issues?
O'Sullivan told the committee this week that her office received a report with recommendations from her head of legal affairs on 28 July 2015. However, she added that she had been informed verbally of certain issues relating to the college's finance by John Barrett, the executive director of HR on 27 July.
This is where it gets tricky. The Commissioner told the PAC this meeting was "brief" and happened while she and others were having tea in a reception area. Barrett remembers it differently and, in fact, has six pages of detailed notes from this meeting that indicate it lasted more than two hours.
He interjected during Thursday's hearing to inform politicians of this, leaving them baffled and sparking concerns about the integrity of the Commissioner's statements to the committee.
When did the Commissioner's office inform the Minister for Justice?
"My recollection is that when the audit report was completed, it was sent to the Minister as a draft interim report around September 2016," O'Sullivan told the PAC on Thursday.
The Commissioner said her legal adviser back in July 2015 gave her advice that this may warrant a report to the minister under current legislation. However, she said she felt at the time that the organisation "did not have sufficient information".
"We put together an immediate group, comprising representatives of the Department of Justice and Equality, to get to the bottom of the matter."
What do we know about this company, Sportsfield Co?
This company was established in 1983 and the head of audit for An Garda Síochána, Niall Kelly, said it appears to have been set up to develop sports facilities at the college.
Joe Nugent, chief administrative officer, told the PAC he had spoken to the the directors of the company and they were "not aware of their obligations" in relation to its finances.
"Across my time in the public service I have certainly seen circumstances where individuals have become directors as a result of taking positions in an organisation," he explained.
"In this case, that would appear to have led people to believe certain things about how they should fulfil their requirements. Clearly, it is not correct."
He said the intention now is that this company "will be taken off the stage".
What about the €100,000 that was transferred into the Garda Boat Club?
Over a number of years, some €100,000 was transferred from Sportsfield Co to the boat club, which is run by current and former members of the force and their families. Kelly informed the committee that as this club is "completely separate" to An Garda Síochána, it does not have a remit to audit it.
He confirmed that this money came from surpluses made in the college's restaurant which had been transferred to Sportsfield.
"It was not just the Garda Boat Club. There were many other sporting clubs that also benefitted from the transfer of funds from this fund in the college," Deputy Commissioner Dónal Ó Cualáin informed the PAC.
Do we need a criminal investigation?
TD Alan Farrell expressed concern that €100,000 of public money was moved to a private organisation. He suggested this could be described as "embezzlement".
"In order to be able to establish whether or not there is a suspicion of something illegal happening, we have to have all of the materials available to consider," the Commissioner told committee members.
I have asked the people who have conducted the audit to date if there is anyone in the line management stream – all the way from the chief administrative officer, Mr Barrett, all the way down, or Mr. Kelly, who conducted the audit report – who has reasonable grounds to suspect that a crime has been committed at this point. I have been informed that there are no such grounds.
When asked, Barrett said it was "too early to say on several fronts".
Kelly said: "Have I uncovered illegal practices, no, but in regard to Deputy Cullinane's opening remarks regarding maladministration, yes, and failures to implement recommendations of previous reports, yes."
Assistant Commissioner John O'Driscoll is now conducting a fact-finding investigation to establish whether a criminal inquiry is required.
Why is all of this only coming out now?
The interim audit published recently found concerns were first expressed about the finances in the Garda College in an unfinished audit report conducted by the Garda Internal Audit Section (GIAS) all the way back in 2006.
Discrepancies were also noted by the Finance Directorate in a 2008 report. This report was was not, however, sent to GIAS or brought to the attention of the Garda Audit Committee.
Kelly told the committee that he was "asking questions in 2008 and 2009 but I was not getting answers".
"In March 2011, in relation to the 2010 accounts, I got assurances that issues were being addressed"
At this time, Kelly had forwarded a draft report to then Commissioner Martin Callinan in which he noted concerns about the college's accounts. He claims he was given assurances at the time that these issues would be addressed and, believing they would be, he removed this paragraph from the final version of his report.
In hindsight, I would say that, probably, I should not have taken the assurances that were provided to me.  I brought this issue to the highest level.
"What happened in 2011 was that effectively the college closed and there was very little activity," Kelly explained.
Between 2011 and 2014, if I had gone to audit I probably would not have found anything because effectively we were doing nothing. In 2014-2015 these issues starting arising again. In 2016, we were brought in to do the audit.
This recent audit was conducted following issues flagged by Barrett in 2015. He had asked for midyear numbers in the college relating to overtime and noticed some numbers "did not make a lot of sense".
"On foot of that I became aware of the 2008 report of the finance directorate and I read it. My response at that point in time was to call the then chief administrative officer and discuss it with him.
"Then we became aware of a 2010 report following on from the 2008 report and we sat and discussed that. That was the tail end of June 2015. Mr. Dunne asked me to write a summary report at that point, a synopsis of the issues arising in both reports. That is what I did and that is the document of 6 July 2015."
He told the committee "this thing was visible for a period long before my becoming aware of it."
Though there is now a clearer timeline of who knew what and when, garda managers were unable to tell committee members why a number of key decisions were made – like the decision not to provide Kelly, the head of audit, with financial information he requested as far back at 2008.
So, what happens next?
The committee was told yesterday that it is hoped further clarity on these issues can be provided in the coming weeks – particularly in relation to potential criminality. Management has promised to hand over a huge amount of documentation to the PAC and will be back for questioning in July.
But with two of the country's main political parties now calling for the Commissioner's resignation, a lot could change before then.