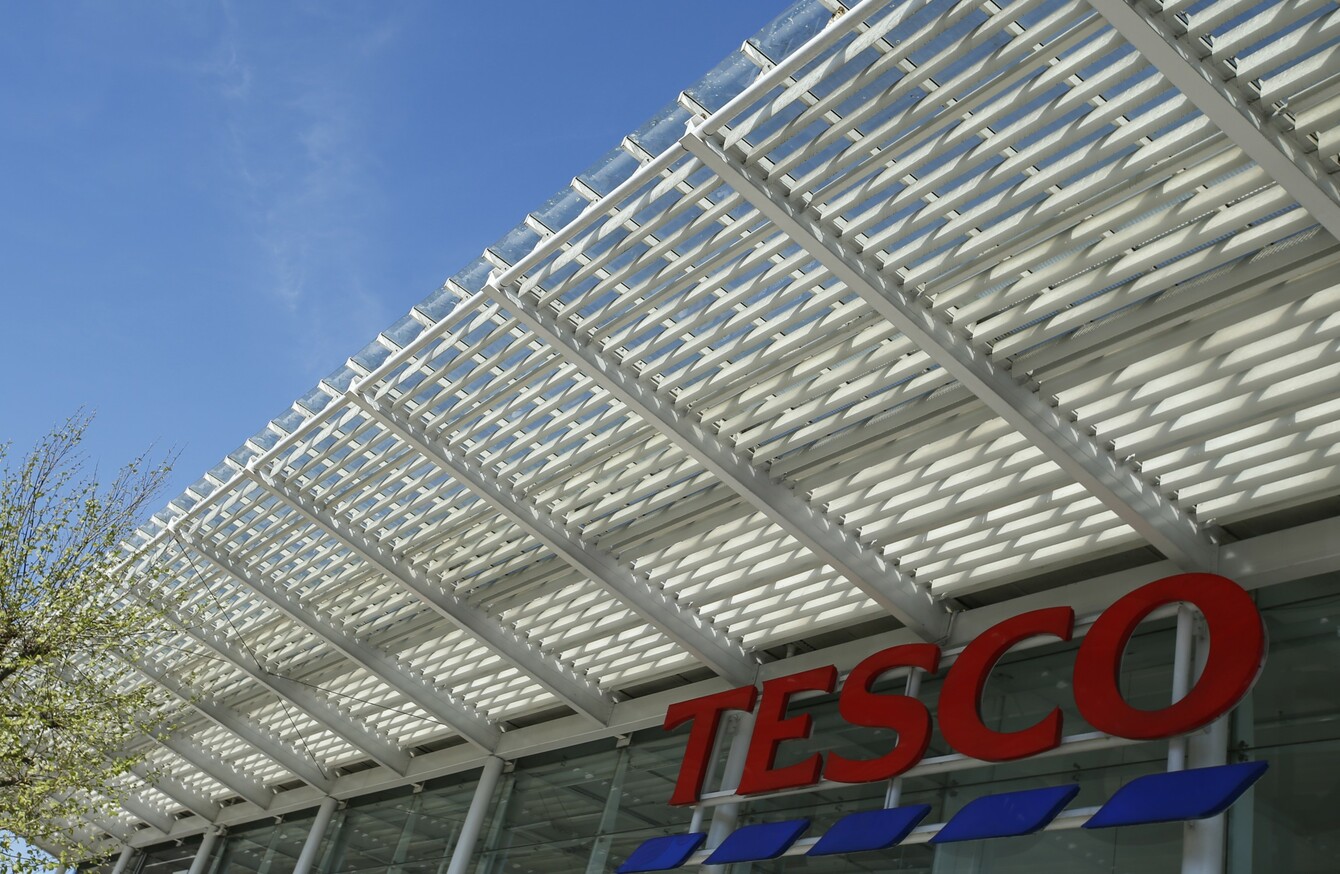 Image: AP/Press Association Images
Image: AP/Press Association Images
ALMOST 1,000 MANDATE Trade Union members in Tesco have voted emphatically in favour of industrial action by a margin of 98%.
With a turnout of 85% of all pre-1996 staff, Mandate says the ballot result "sends a strong message to Tesco that they cannot simply cut wages or conditions of employment for their workers without agreement".
Tesco is asking all staff who have been working there since before 1996 to sign up to contracts for greatly-reduced pay.
Specifically, the new contracts will see affected staff being paid up to €3 less per hour than they are earning at present according to some of those affected.
On Monday, Siptu staff at the supermarket also voted for industrial action. Tesco Ireland employs around 14,500 workers in its 149 stores in the Republic of Ireland.
Tesco has accepted an invitation to attend the Workplace Relations Commission (WRC) for a conciliation conference.
Mandate say they are cautiously welcoming Tesco's commitment to attend the WRC but it "must be with the intention to genuinely engage".
Gerry Light, Mandate Trade Union Assistant General Secretary said, "We've now served notice on the company that our members intend to strike in the event the company proceeds with their plans to cut wages or alter the contracts of employment without agreement."
Tesco earlier this week said that the pre-1996 contract was unworkable.
The pre-1996 contract was agreed over 20 years ago at a time when stores didn't open weekends or late nights and as a result we now have too many colleagues rostered during our quietest days instead of our busiest.
"To improve customer service, we need to unlock the inflexibility in the pre-1996 contract which limits our ability to invest in having more colleagues working where our customers need and value them most."