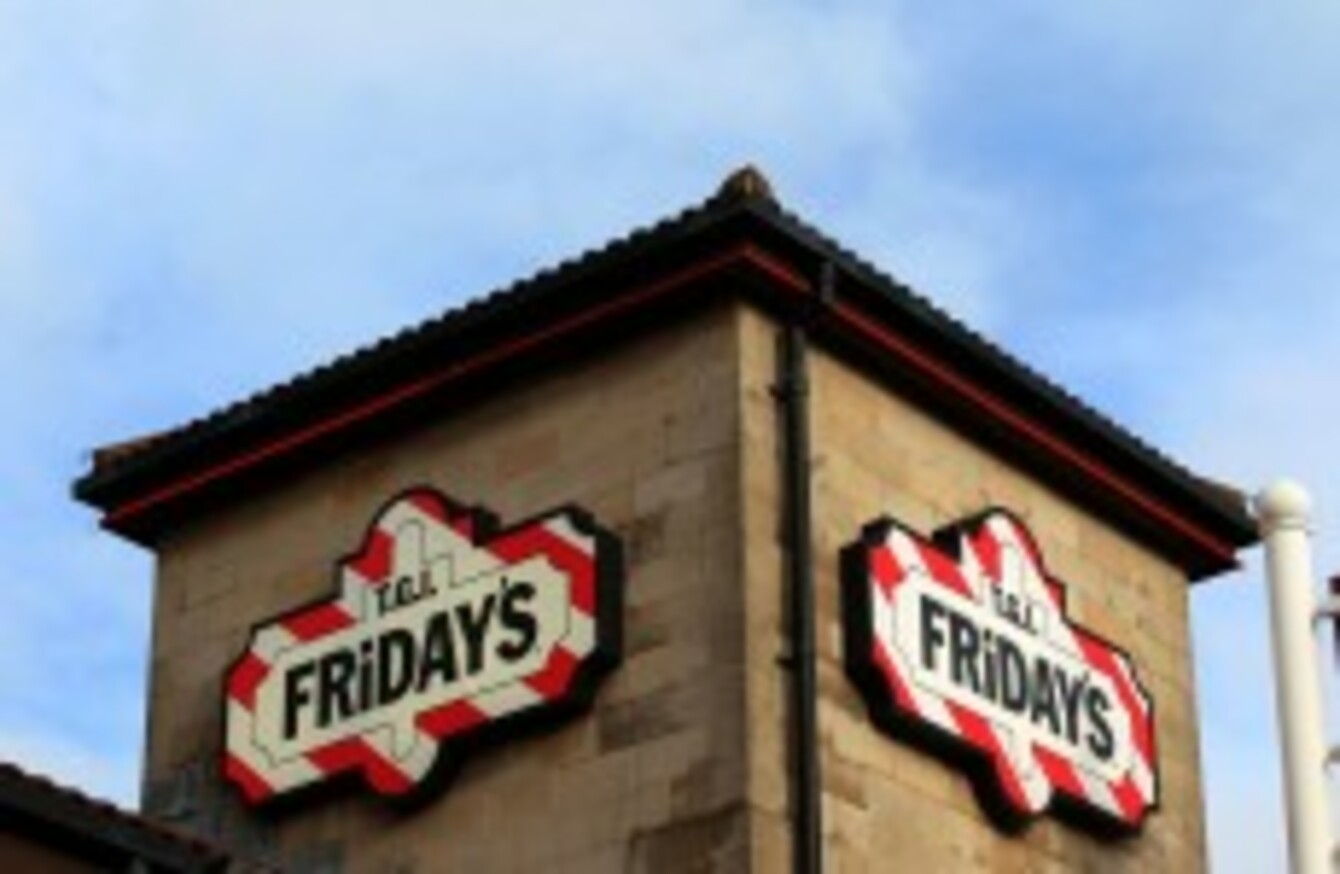 Image: PA Archive/Press Association Images
Image: PA Archive/Press Association Images
THE EQUALITY TRIBUNAL has ruled against a TGI Friday's waiter who claimed he had been unfairly treated because of his age, gender and appearance.
Kevin O'Brien had taken the case after quitting his job in the Swords branch of the restaurant in August 2013. He alleged that he had been picked on, teased and treated less favourably.
O'Brien alleged that a manager had picked on him and addressed him using a "smart tone". He also alleged that he had made a gesture towards him, which was seen by O'Brien's mother.
The CCTV of this alleged incident was reviewed and nothing was found. O'Brien could also not give examples of the manager being disrespectful to female customers.
T-shirt
O'Brien claimed that shortly after he had made a complaint he showed up to work needing a new t-shirt as his had been damaged. He said he was handed a-t shirt that was a large-sized ladies shirt. The manager requested the complainant to try it on to "see if it fits".
O'Brien knew it wouldn't fit but he went into the bathroom and pretended to try it on and then came out and said it didn't. He felt the manager was making fun of him because as he stated he is "carrying a bit of extra weight".
The manager admitted giving him the t-shirt, but said it was all they had in the office. It was a US size L and he thought it might fit as the US sizing is different to Irish sizing. Furthermore, the only difference between a female t-shirt and a male t-shirt is one has a zip at the neckline and one has buttons.
The Equality Officer found that the complainant hadn't compared his treatment to anyone of another gender or age and therefore ruled against him.
It was also found that the complainants charge of "on-going cynical attitude" from the manager did not meet the grounds for a complaint of victimisation.