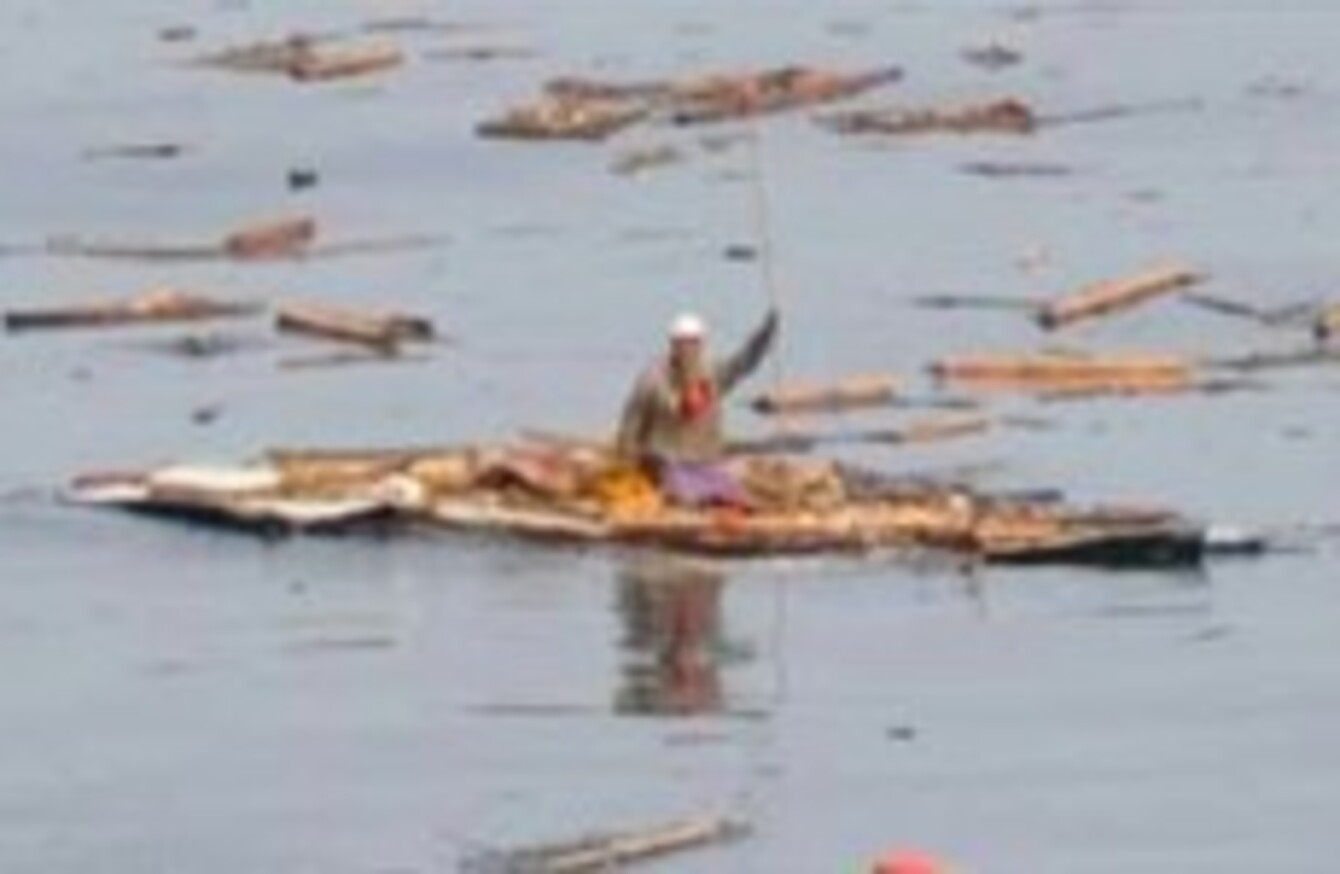 80-year-old Hiromitsu Shinkawa waves to rescuers, after spending two days floating on what used to be the roof of his house.
Image: AP
80-year-old Hiromitsu Shinkawa waves to rescuers, after spending two days floating on what used to be the roof of his house.
Image: AP
EVERY EVENING, TheJournal.ie brings you a round-up of the main news stories, as well as the bits and pieces you may have missed throughout the day.
It's hardly any surprise that, yet again, the ongoing chaos in Japan has topped the news agenda. While the country's meteorological service has withdrawn its tsunami warnings, the main concern has now turned to the three nuclear stations where authorities have noticed problems with cooling systems. Three reactors at Fukushima I, three at Onagawa, and another at Tokai have all suffered failures of their cooling systems, with authorities pumping seawater into many reactors in attempts to keep them cool. Prime minister Naoto Kan has described the crises as the "worse to face Japan since World War II".
In Libya, Muammar Gaddafi has regained control of the coastal oil city of Brega, with state TV saying forces had "cleansed" the town of rebel forces. State TV later condemned the decision of the Arab League to call for a no-fly zone over Libya, describing it as an "unacceptable departure" from the league's charter.
Closer to home, justice minister Alan Shatter has insisted that the subject of an Irish corporate tax increase is "off the table" in the state's discussions on seeking a reduce bailout interest rate.
The Irish banking sector might need another €25 billion in recapitalisation, according to preliminary results of new stress tests, the Sunday Independent has claimed.
The four Eaton children have been discovered safe and well at a house in Newcastle, Co Down; a 30-year-old man, and another woman, have been arrested in connection with their disappearance. The children hadn't been seen since Thursday.
Just off one election, and into another: Labour could begin the process of identifying a candidate for October's Presidential Election as early as this week, according to TD Joe Costello.
It's smerged that the Dáil Bar was so busy last Wednesday, when the lower house met for its first meeting of the term, that the doors literally fell off the bar – such as the volume of bodies inside the room.
The Financial Regulator has received reports from Irish Nationwide revealing that its former chief executive Michael Fingleton has the power to single-handedly change the interest rate being charged to individual clients.
Hillary Clinton's spokesman, PJ Crowley, has resigned from his post – just two days after he described the US's treatment of WikiLeaks suspect Bradley Manning as "counterproductive and stupid". It's understood there was White House pressure for him to make way.
Japan has been full of bad news for the last two days, but here's something more upbeat: an 80-year-old man who had been feared dead after Friday's tsunami has been found alive, using the roof of his house as a raft. He and his wife had been fleeing their house when he returned to collect something; she was swept away, and is assumed dead, but the man was found alive earlier after two days afloat – an unbelievable nine miles off the coast.
#Open journalism No news is bad news Support The Journal

Your contributions will help us continue to deliver the stories that are important to you

Support us now