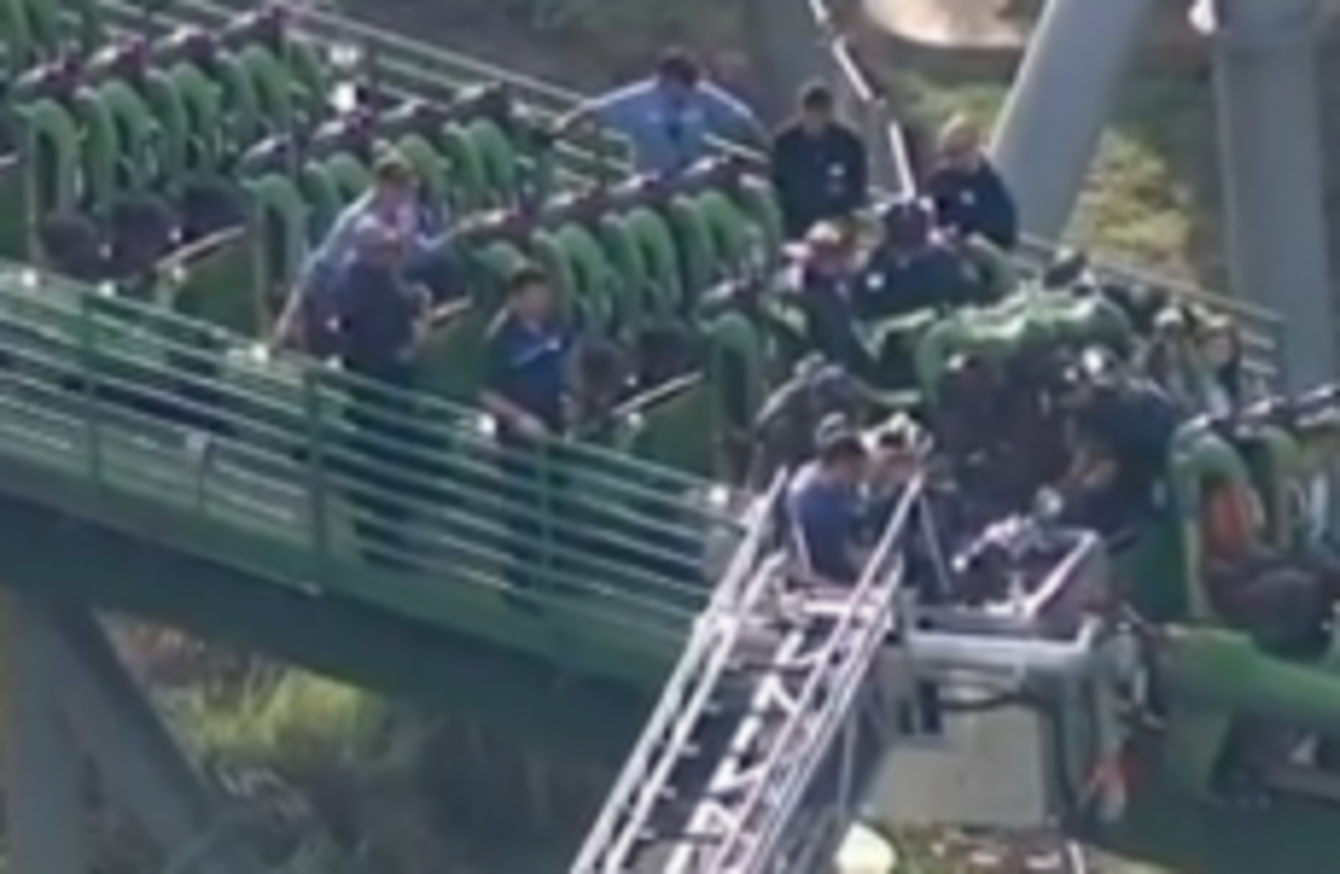 TWELVE ROLLERCOASTER RIDERS at Universal Studios Orlando had to wait two and a half hours to be rescued yesterday after a ride became stuck.
Around 20 people were able to walk off The Incredible Hulk ride at the Islands of Adventure park in Florida yesterday, but a dozen riders were left waiting until Orlando firefighters were able to rescue them.
Leon Occean, who is 12, told local TV station WFTV that he wasn't sure what happened when the rollercoaster stopped.
"After that it was like 10 minutes and they made this announcement that they were having technical difficulties.
"They had the ladder thing and they could only take like two or three people at a time, so it took quite a while until they got to the front row."
Nobody was injured and the park said that it was a technical glitch.
The Incredible Hulk is one of the world's most popular rollercoasters and carries around 2,000 riders an hour. It launches riders at speeds of 40mph and can reach 67mph.
Here's what riding it is like:
Source: CoasterForce/YouTube
Islands of Adventure is the world's 11th busiest theme park, attracting 8.1 million visitors in 2013.