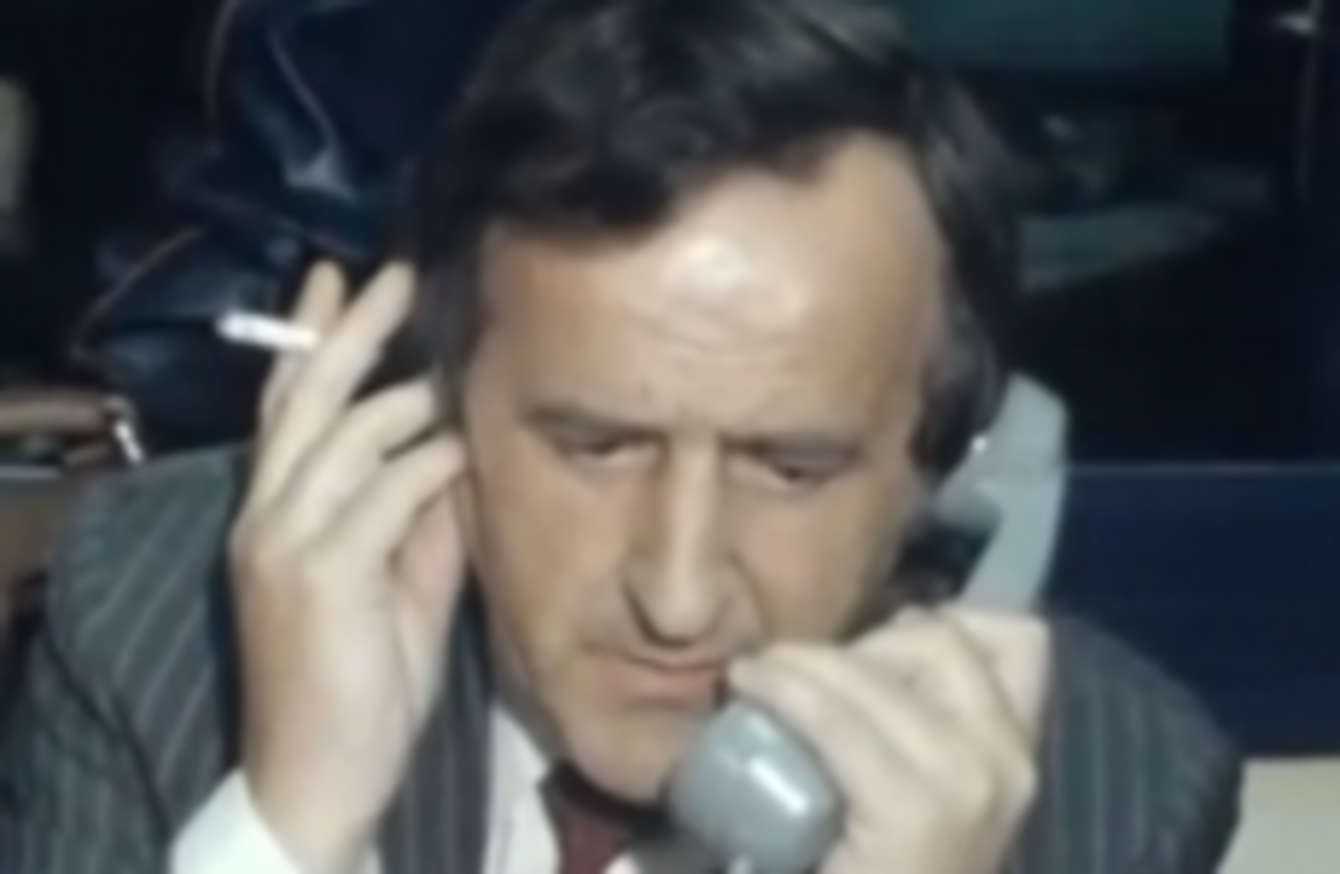 Albert Reynold on the phone to Charlie Haughey in his days as the Minister for Transport
Albert Reynold on the phone to Charlie Haughey in his days as the Minister for Transport
EVERY WEEK, TheJournal.ie casts its eye over events inside and outside Leinster House that have got people talking.
As the saying goes: 'You win some, you lose some.'
Though TDs and Senators have largely vacated Kildare Street for the summer there's still plenty happening politically.
So here are our political winners and losers from the past seven days and a bonus one that we can't decide on…
The winners of the week are…
1. Joan Burton 
They're calling it 'The Burton Bounce' as the new Tánaiste saw Labour double its poll rating last weekend. One of the reasons for this is the fact there's nothing happening right now so people have no reason to be angry at the government. Here are a few others.
2. Politicians taking up the ice bucket challenge
We think independent councillor Paul Gogarty may have been the first but subsequently Fianna Fáil senator Mark Daly and Labour TD Ciara Conway have taken up the ubiquitous ice bucket challenge. Junior minister Aodhán Ó Ríordáin will be doing his next week, we're told.
Source: ciara conway/YouTube
3. Albert Reynolds
The sad passing of the former taoiseach this week has allowed us to remember his great legacy particularly in relation to Northern Ireland. Reynolds was only taoiseach for two years and incredibly he managed to collapse two governments, but securing an IRA ceasefire and the Downing Street Declaration are achievements that will endure forever.
… and the losers of the week are…
1. Michael Fahy 
The Galway councillor believes that construction jobs on a new motorway should be offered to Irish people before those from other countries. "The thing is, if these jobs go to people outside of Ireland, the money will go out of Ireland," he claimed while neglecting to acknowledge that there are plenty of people not originally from Ireland living, working and settled in Galway.
Source: BloodBoylan/SoundCloud
2. The government
At least Charlie Flanagan was honest enough to admit there is "no appetite" for another abortion referendum. The coalition is not keen on dealing with the issue even though pressure is likely to come from both pro-choice and pro-life campaigners in the coming weeks.
#Open journalism No news is bad news Support The Journal

Your contributions will help us continue to deliver the stories that are important to you

Support us now
3. Local councils
Developers owe local authorities €570 million which is indicative of the toll the economic collapse has taken on those working in the construction industry who have left councils out of pocket and struggling to make ends meet.
… and the one we couldn't decide on is…
Leo Varadkar
The new Health Minister is not taking up the nurses' challenge to work in Our Lady of Lourdes Emergency Department. But he will be implementing a report which calls for more hospital patients to be sent home on the same day their surgery is carried out.
We can't decide on this one. So what do you think? Is Leo Varadkar a winner or a loser this week?