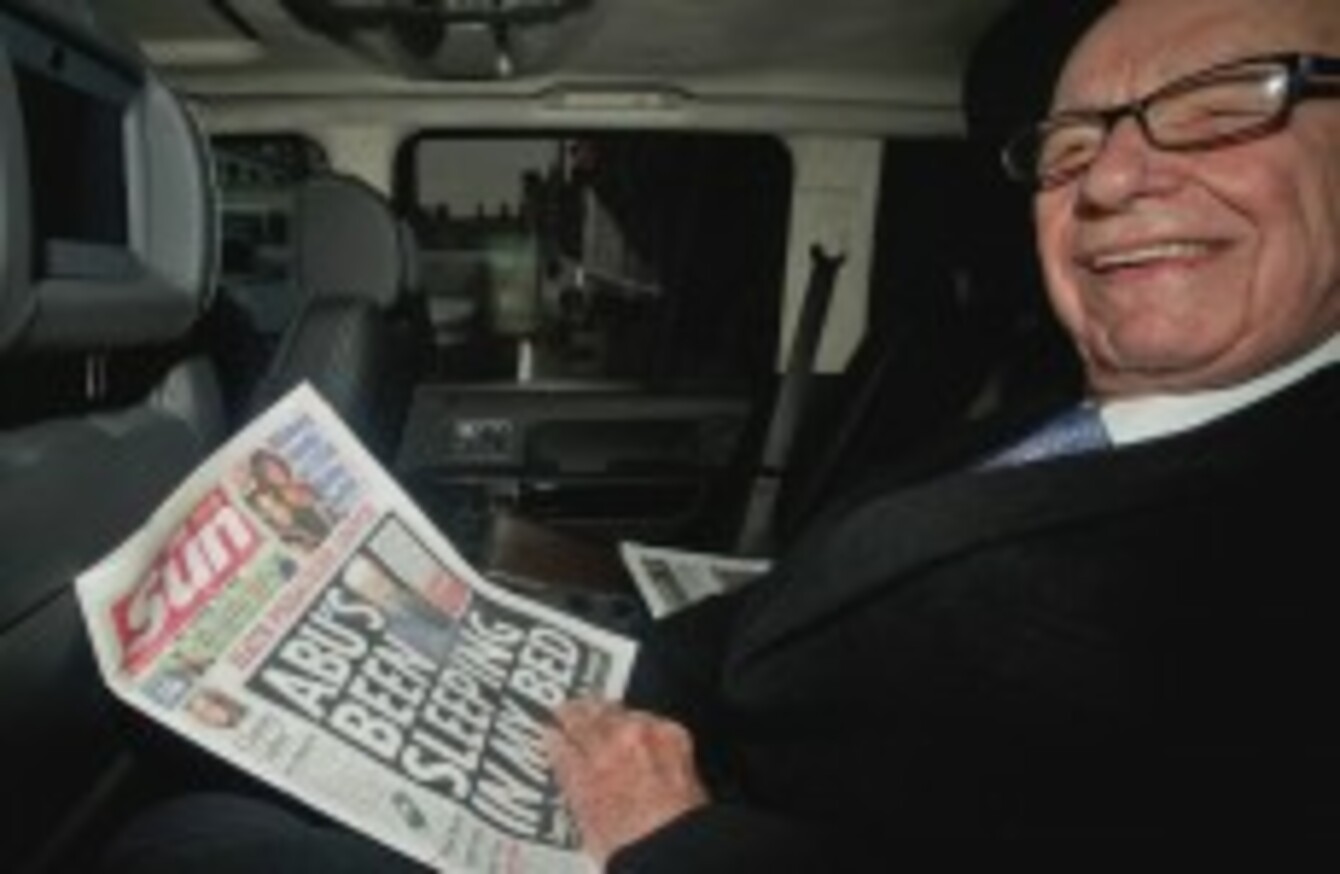 Rupert Murdoch reading The Sun in the back of a car on Friday afternoon
Image: AP Photo
Rupert Murdoch reading The Sun in the back of a car on Friday afternoon
Image: AP Photo
THE SUN NEWSPAPER is to launch a Sunday version from this weekend, the paper has announced.
A story in the paper this morning described the new paper as a "momentous new dawn". The paper will fill the gap left by the closure of fellow red-top the News of the World.
"From today your favourite paper will be available seven days a week, making every day a Sun day," the front page story says.
Some 22 full-time and 1o part-time jobs were lost in Ireland when the Sun's sister paper the News of the World closed last July at the height of the hacking scandal.
It is not yet known whether jobs will be created in an Irish version of the Sunday version of the Sun.
Rupert Murdoch tweeted last night that the business world had reacted positively to the announcement of the new Sunday edition.
"Just for the record: Newscorp shares up 60c on news of Sun on Sunday. Highest for year" he tweeted.
Murdoch had told staff at The Sun newspaper last Friday that a Sunday edition would be launched "very soon".
The media tycoon also told staff that they have his "unwavering support". He had flown into London last Friday in what had been seen as an attempt to deal with an escalating crisis at his newspapers.
Ten current and former staff of The Sun have been arrested in recent weeks in connection with an investigation into alleged corrupt payments to police officers and public officials by journalists.
Sun journalists were angry with Murdoch and management at the newspaper over how police investigators were handed information by an internal News Corporation committee.