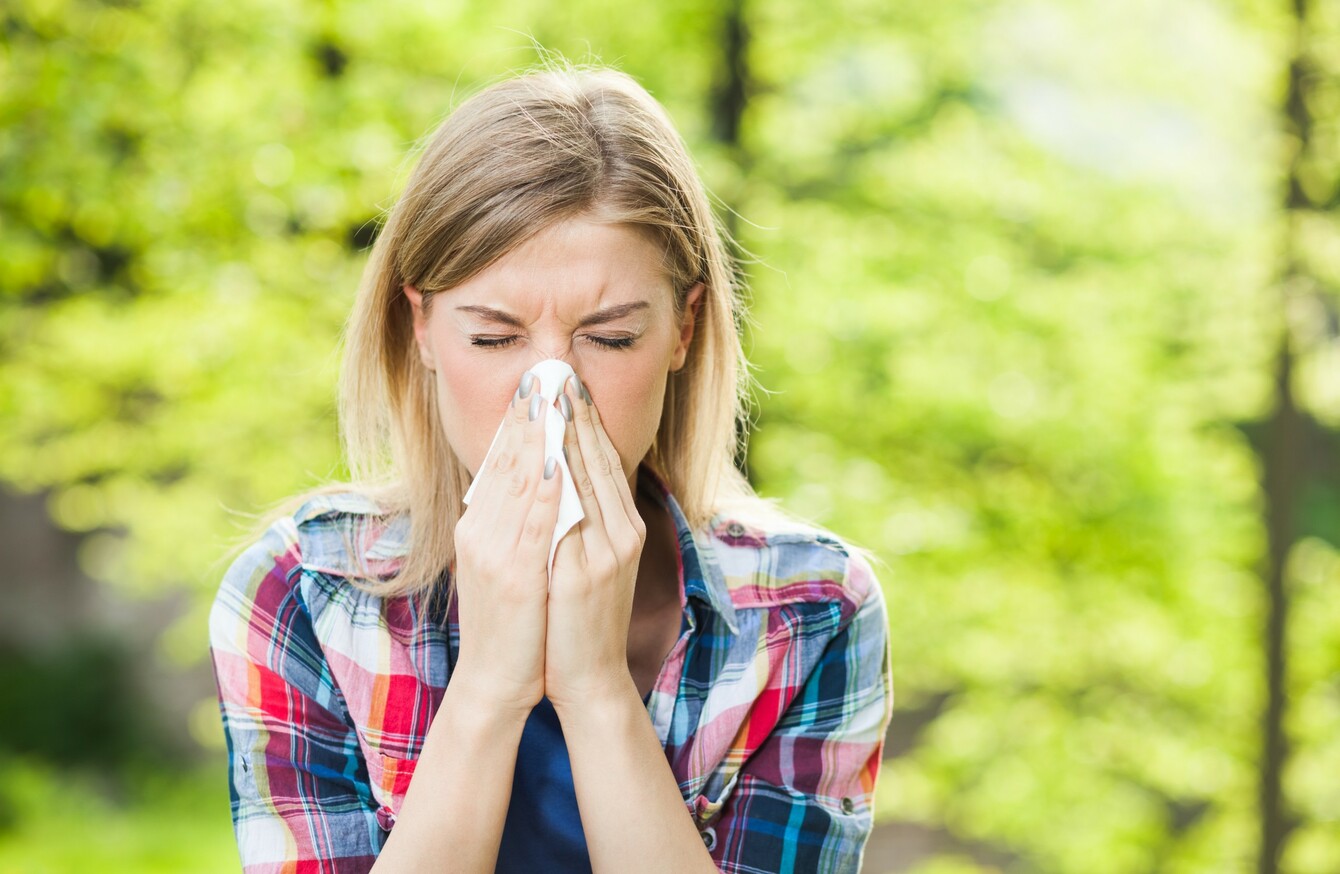 Image: Shutterstock/Mladen Mitrinovic
Image: Shutterstock/Mladen Mitrinovic
THE LEAVING AND Junior Certificate exams start on Wednesday and we all know how important it is to manage your stress and general health over the intense exam period.
The last thing any student or parents want is for illness to disrupt last-minute study or exams.
While the spell of sunny weather is fantastic for those who can enjoy it, it can cause extra problems for students, especially those with allergies.
Here are top tips from pharmacists on how to mind yourself during the exams…
1. Eat well
Your stomach will already be churning at the thoughts of what poets are coming up for English Paper Two so avoid upsetting it further with the wrong food.
Eat regular, well-balanced and healthy meals. Avoid junk food and spicy meals.
2. Get a good night's sleep
To relax before bedtime, take some light exercise or a bath or shower and avoid products containing caffeine.
Don't study in bed as the brain will become over-stimulated. If you're feeling run down and constantly tired, consider taking multivitamins.
3. No headaches, no problems
Cramming and pressure can often leave your head pounding. Study in a well-ventilated room and take regular breaks. To avoid dehydration, drink plenty of water.
4. Hay Fever
Unfortunately, the warm weather associated with exams often increases hay fever symptoms.
Limit going outside before 10am, as this is when pollen count is highest. If you take antihistamines, double-check that your tablets don't cause drowsiness.
5. Eczema and Asthma
Students with asthma should continue using inhalers as advised by your pharmacist and preventative inhalers should be used regularly. Don't forget to bring your inhaler into your exams also.
Eczema can also flare up during the stressful exam times so keep your skin well moisturised with ointments and lotions. Avoid products with high alcohol content as it can irritate sensitive skin.
Caitriona O'Riordan, a member of the Irish Pharmacy Union's executive committee, said:
Stressed and tired exam students can experience stomach upsets, diarrhoea, cold sores and tension headaches.
She added that it is hard to avoid stress altogether but if any student or their parent is concerned about a stress-related minor ailment during exam time, they can ask their pharmacist for advice.
All advice courtesy of Irish Pharmacy Union. Have you any good tips for managing stress during exams? Let us know in the comments below…