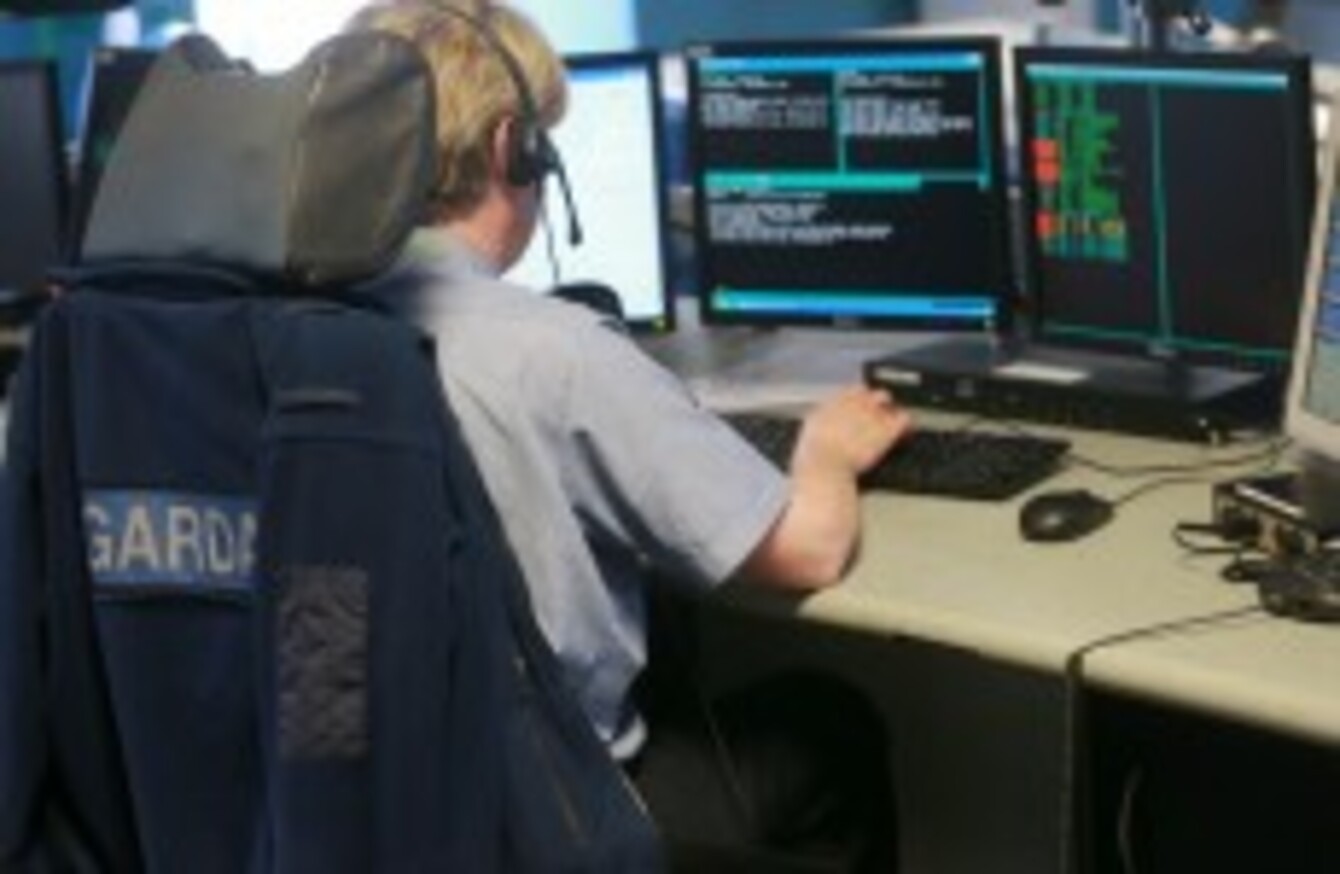 The garda communications centre in Dublin.
Image: Laura Hutton/Photocall Ireland
The garda communications centre in Dublin.
Image: Laura Hutton/Photocall Ireland
THE GOVERNMENT HAS lent its tacit support to a 'track my crime' system for victims to follow the progresss of an investigation in the same way parcels are tracked.
The system, which has been rolled out across a number of forces in the UK, allows victims to see investigation updates like the interviewing of a suspect or an arrest.
Speaking in the Seanad today, Minister for Justice Frances Fitzgerald said that such a system has "an intuitive appeal".
The minister was commenting on a suggestion put down by Senator Rónán Mullen who asked whether the Government would consider establishing a system similar to the UK's 'track my crime'.
Mullen also sought an update on the Government's progress on transposing into Irish law the EU Crime Directive which seeks to improve how victims are treated.
In response, Fitzgerald said that any decision on implementing such a system would be down to An Garda Síochána but suggested that she herself sees advantages to it:
A 'track my crime' system has an intuitive appeal. As time goes by, people are becoming much more familiar with email, text, tracking systems, smart phones and apps in their interactions with commercial enterprises.
The minister added she will ask acting garda commissioner Noirín O'Sullivan to examine whether or not gardai would want such a scheme implemented and feasibility of doing so.
"I would hope that if any such system was introduced, that it would complement, rather than replace the personal contact which is implicit in the new garda victim liaison offices system," Fitzgerald said.
Additionally, the Justice Minister says the Government is committed to upgrading he technologies available to gardaí.
The 'track my crime' system has also been introduced to police forces in Australia and allows victims print up-to-date reports of their cases for their own records or for insurance claims.
On the issue of the the EU Crime Directive, Fitzgerlad said that work is ongoing on a draft Victims Bill with the final legislation scheduled to be enacted at the end of this year.