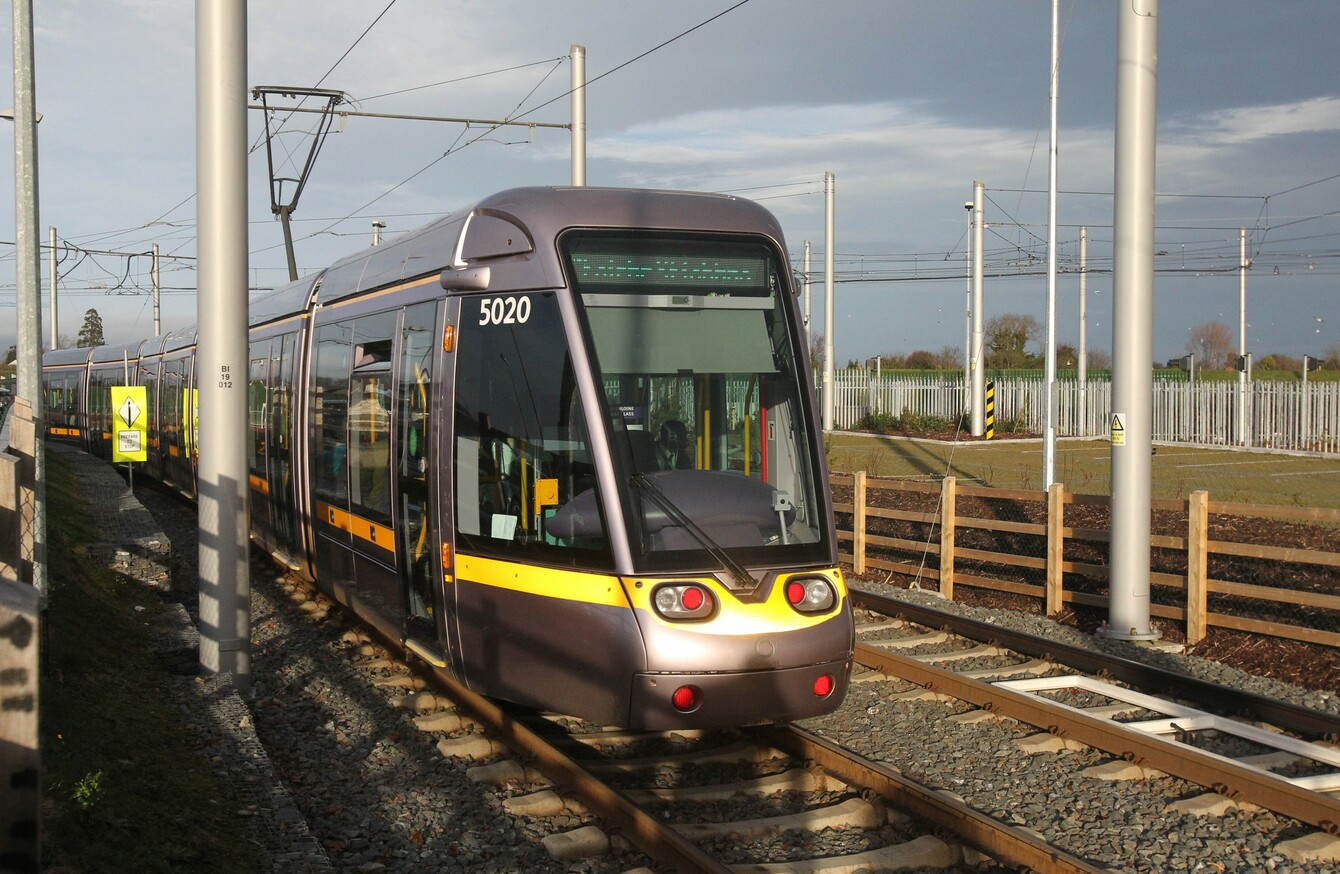 Image: Niall Carson/PA Wire
Image: Niall Carson/PA Wire
Updated at 6.50pm 
A LETTER FROM Luas operator Transdev putting all staff on protective notice has been met with a strong response this evening from the Siptu trade union.
The letter, which had been expected by union members after talks broke down yesterday, tells staff future employment at the tram service will be on a day-to-day basis. Siptu had earlier warned that the letter had the potential to "create conditions for a shutdown" of the Dublin tram service.
The latest
A meeting between between management and the union broke down yesterday – and asked this evening whether Transdev was trying to bring matters to a head, managing director Gerry Madden said it was the union that was being unreasonable
"We can't magic up money we don't have," Madden told RTÉ's Six One.
What's happened since the WRC deal is five further stoppages. We obviously incur financial penalties as a result of that.
In a statement, Siptu's Owen Reidy condemned the actions of management and said the letter "proposes that members should consider an offer to resolve the dispute that is inferior to a proposal from the Workplace Relations Commission that was rejected by 99% of staff".
The WRC deal was rejected by workers just days before Easter weekend. Strikes planned for Easter Sunday and Monday, which had been postponed, went ahead – and further stoppages have taken place since.
"Transdev has escalated the dispute by breaking off all talks and threatening our members' livelihoods," Reidy insisted.
This move makes a negotiated settlement to this dispute even more remote.