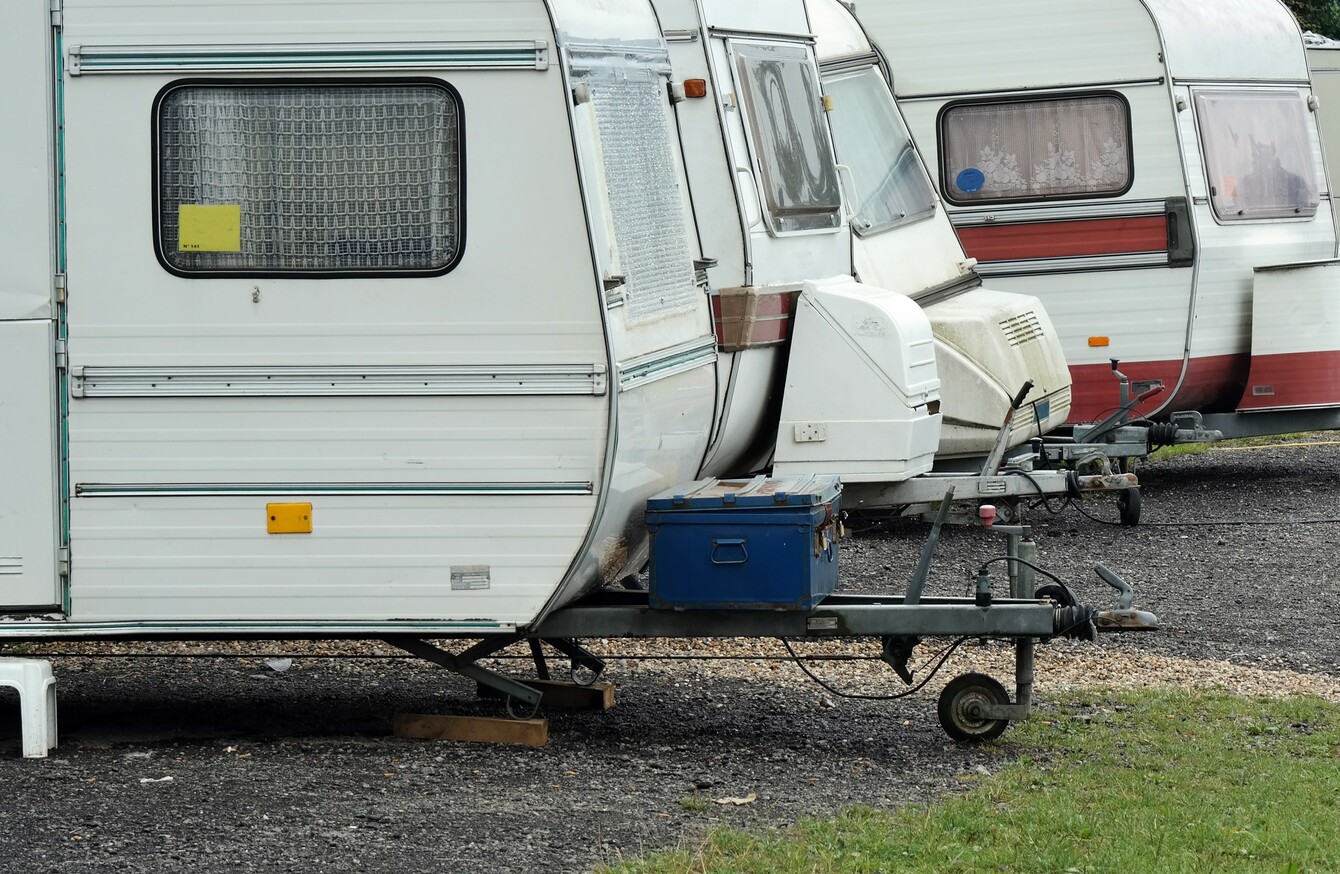 File photo of caravans.
Image: Shutterstock/defotoberg
File photo of caravans.
Image: Shutterstock/defotoberg
IRELAND IS FAILING to provide adequate safeguards for Travellers faced with eviction, a European social rights committee has ruled.
It also found that Travellers are not being provided with adequate accommodation, although "significant progress" to rectify the situation has been made in this area over recent years.
The European Roma Rights Centre (ERRC) took a case against Ireland to the European Committee of Social Rights, which is overseen by the Council of Europe.
The committee found Ireland to be in breach of Article 16 of the European Social Charter, which covers the provision of family housing.
However, a number of points raised by the ERRC were struck down as the Committee found them not to be breaching the rights of Travellers, such as laws relating to the protection of public health and safety.
The ruling highlights how despite 1,000 transient bays being required in 1995, there are just 54 in operation across the country.
Over the past two decades there has been a "significant" decline in the number of families living on unauthorised sites, with 3%, or 361 families, living in these conditions now.
The report says the Irish government contested "many of the details of the specific allegations regarding halting site standards", but that the evidence points towards there being a "not insignificant number" of sites in poor condition.
This is in contrast to a 2010 study into Traveller health which found that many families did not have access to basic facilities such as flush toilets and running water.
Evictions was another issue raised by the ERRC, with laws being found to be lack sufficient safeguards to those facing eviction.
"Section 19 of the Criminal Justice (Public Order) Act 1994 (as amended) fails to provide for prior consultation, adequate or any prior notice, nor any limits as to when evictions may take place and no requirement to provide proposals for alternative accommodation," the ruling reads.
"The legislation has a legitimate purpose: to ensure that property unlawfully occupied is not substantially damaged, however, this does not justify the lack of safeguards for those in occupation and who are likely to be in need of genuine accommodation."
It adds that the pro bono legal advice available is not sufficient.
While Ireland is not bound to take action as a result of the ruling, members stats are "expected" to take action to address the violations.