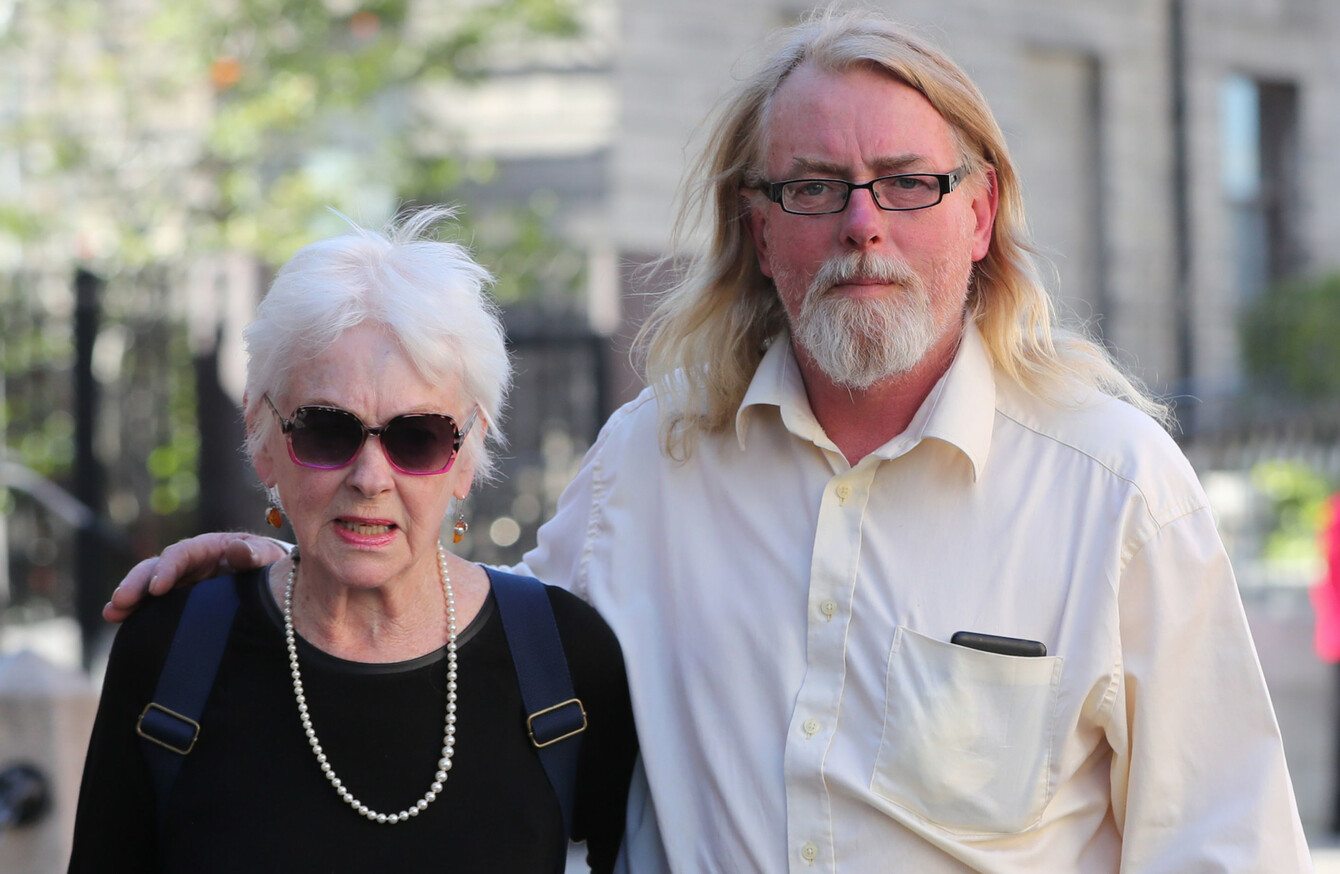 Image: Niall Carson
Image: Niall Carson
AFTER SETTLING A High Court action against a Catholic adoption agency and the state, Tressa Reeves has opened up about her decades long search to find her son Andre.
Speaking on Liveline  on RTE Radio 1 today, Tressa told host Joe Duffy that when she became pregnant aged 21 the nuns that lived near her home in England arranged for her to spend six months in Dublin.
She had to stay, hidden away, in Ireland in order to give birth to her child because her family wanted to keep it a secret.
"It was very shameful in those days, I'm sure you know that, it was terribly shaming," she explained. "You didn't have sex before marriage, good god you didn't even know how to spell the word."
Tressa desperately wanted to keep her child but she had no income and her family prohibited it. Her sister, who was married, and her auntie both offered to mind the baby until Tressa was in a position to care for him herself but her mother wouldn't allow it.
When Andre was born Tressa was allowed only one night with him before he was taken away. She was instructed not to touch him or bond with him because the nurse told her "that was for his other mother".
I sat on my hands and looked at him and eventually I picked him out of the cot and cuddled him. And I baptised him Andre because I thought it was an unusual name and when I came back, and he was grown up, that I would find him because there wouldn't be another Andre around.
Tressa stayed up all night holding the baby before quickly putting him back in the cot before the nurse came in in the morning. Andre was taken away and she didn't see her son again for 52 years.
Before she returned to England she was told that she should never contact the institution again because it would be very bad for Andre. She was also told that she should never tell any man that she had a child because nobody would want to marry her.
After she gave birth, Tressa returned to England where she married an old friend and had four children. In the 1970s she began trying to track Andre down.
She visited St Patrick's Guild adoption society but a nun told her that there was no file and she must have imagined having a baby. She was later told that there had been a fire and all the files had been destroyed.
Eventually in the 1990s the institution finally started to give her some information about Andre, including that his name had been changed to Patrick.
They later revealed that there was no adoption order and Andre had essentially been given to another family and they had changed his name and his birth date.
Eventually the adoption society tracked Andre down and told him that his mother had been looking for him for 52-years.
The poor man was very shocked, because he didn't know anything about it. He was 52 and he knew nothing about it. He was terribly shocked. It's a very upsetting thing to be told at 52, with no preparation. I had 52 years of preparation so I wasn't shocked, I was delighted.
She finally got to meet her son in 2012 when she travelled to meet him in Dublin.
The door opened and in he came and it was lovely. I looked at him and I saw my father and my brother. He was exactly like my family, the Donnellys.
Tressa told Duffy that she is glad that the case has been settled and that her ordeal is finally all over. "It was a long, long, haul for many years and I'm very pleased. I've got my lovely Irish family now."
She added that the case was very important because it brought the issue of illegal adoptions to the fore and it showed people that it is possible to discover who their biological family are.