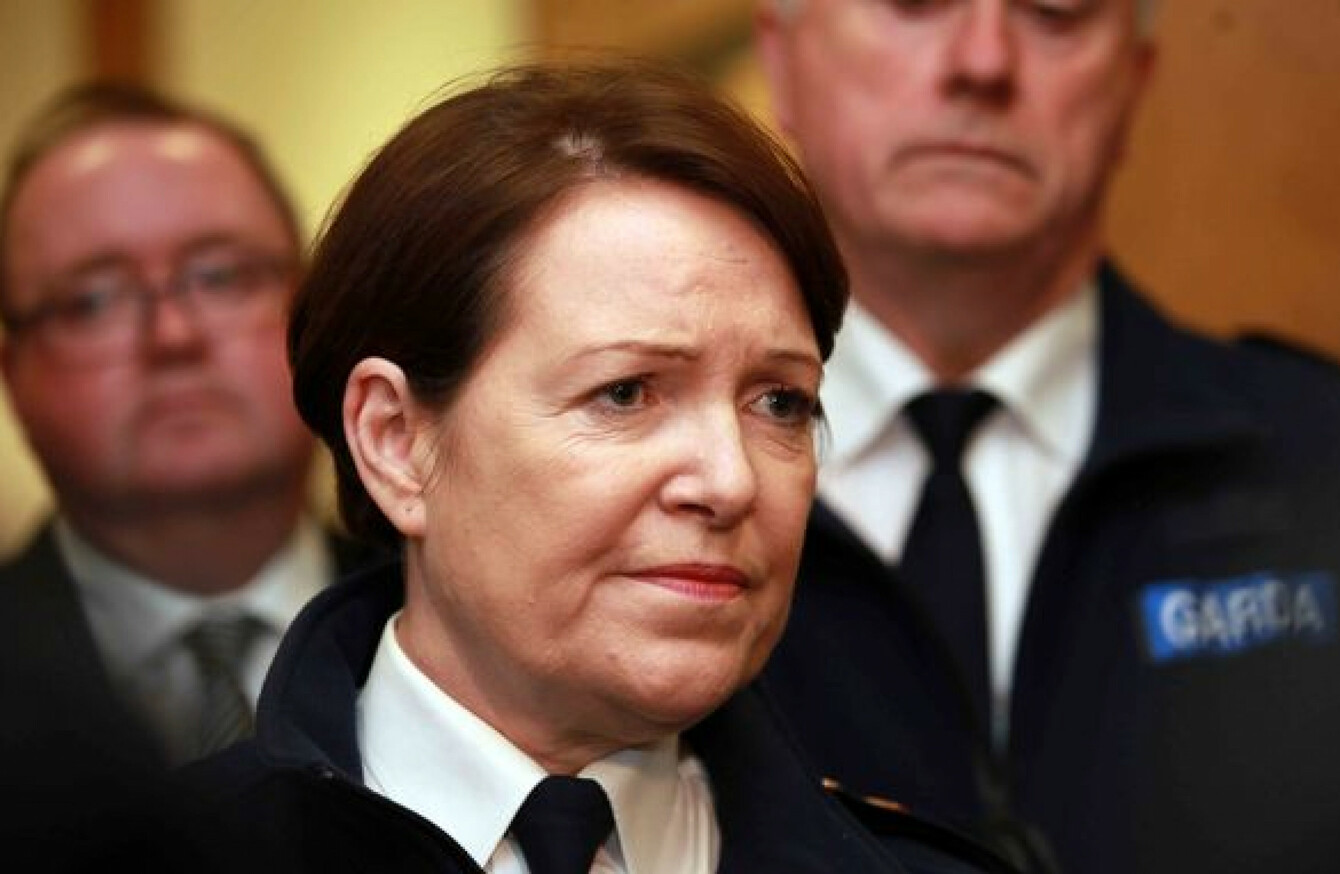 Image: Leah Farrell/Rollingnews.ie
Image: Leah Farrell/Rollingnews.ie
AFTER ANOTHER DAY of evidence at the Disclosures Tribunal, a pattern that had already been hinted at by previous witnesses has become more apparent.
An Garda Síochana had not adequately prepared for the O'Higgins Commission, the inquiry where then-Commissioner Nóirín O'Sullivan's legal team would attempt to challenge the motivation and the credibility of whistleblower Sergeant Maurice McCabe.
It was behind schedule. A legal team was only set up weeks before the first hearings at the commission. Gardaí sent through discovery to its solicitors a week before hearings began. This discovery was so disorganised that the solicitor who received them sent them back.
Within the space of a week, the gardaí's apparent policy of listening to whistleblowers and trying to address the problems they had raised in terms of bullying and harassment was blown out of the water when the decision was made to impugn McCabe at the O'Higgins Commission.
The head of its legal affairs told the Tribunal yesterday that "in hindsight", he may have contacted the commissioner to say "you really need to think about this".
So what changed? And how did it change so quickly?
In the first few months of 2015, the Tribunal heard that An Garda Síochána was taking proactive measures in an attempt to address the problems of how whistleblowers were treated.
Commissioner Nóirín O'Sullivan attended a number of meetings with Sergeant Maurice McCabe, who had made allegations of bullying and harassment within the force.
The terms of reference were being drafted for an independent, external inquiry into McCabe's claims.
This was to be conducted by Kieran Mulvey, who was then the head of the Workplace Relations Commission and had over 25 years in labour relations. These terms included "to consider and make recommendations on the issues raised" by Maurice McCabe.
The Attorney General's office and the Department of Justice were CC-ed in the emails to say that this was happening.
Ken Ruane, the head of legal affairs with the gardaí, told the Tribunal yesterday that at no stage prior to a meeting on 11 May 2015 had the idea of challenging McCabe's credibility been put forward.
That meeting on 11 May had attendees including Chief Superintendent Fergus Healy, who was acting as the garda liaison to the commission, Colm Smyth, who was senior counsel for Nóirín O'Sullivan, and Annmarie Ryan, from the Chief State Solicitor's Office.
At that meeting, according to notes from both Ruane and Ryan, the previous allegation of sexual assault made by Ms D against McCabe in 2006 was discussed.
Ruane maintained, however, that this information was conveyed by Superintendent Healy to Smyth and his colleagues for "background information" only.
Ms D allegation
To recap, the DPP decided that there were no grounds for pursuing the Ms D allegation. However, its exact directions exonerating McCabe were not provided to the families involved. This led to several angry, public confrontations between members of the D family and McCabe.
McCabe, in a bid to get these directions given to the family, made complaints about Mr D, who was a colleague of his, to a senior officer. These directions were not provided.
In a meeting involving McCabe and Superintendent Noel Cunningham in August 2008, McCabe explained his position in why he made this complaint to this senior officer.
In a turn of events not yet made entirely clear, counsel for Nóirín O'Sullivan at the O'Higgins Commission said they were instructed to challenge McCabe's motivation because they understood he had made a complaint against this senior officer because he hadn't got the DPP directions.
Neither McCabe, nor Cunningham, have said that this was the case.
On 15 May 2015, a row erupted at the O'Higgins Commission over the gardaí's legal strategy to impugn McCabe, with his counsel Michael McDowell, O'Sullivan's counsel and Mr Justice O'Higgins clashing over it.
The Tribunal will delve into how exactly the mistake came to be made in later sittings.
Hindsight
The last direct contact Ruane said he had with the whole affair before 15 May was at that 11 May meeting.
It was put to him that, when counsel was seeking this information about McCabe, that it was not relevant to the claims he had made about misconduct in the Cavan-Monaghan division.
"I would be honest," Ruane said. "There was no indication at that time that counsel… no instruction that these matters were to be raised [at the O'Higgins Commission]."
It was also put to him that O'Sullivan's previous position had been to examine claims by whistleblowers and not to dissuade them from coming forward. This new position to challenge McCabe, however, was completely at odds with this, the Tribunal heard.
Ruane said: "There would have been no one more acutely aware of her position than the garda commissioner."
He eventually became aware of the legal strategy, and the problems it had caused, late on Saturday 16 May, when he received a call from Annmarie Ryan, from the Chief State Solicitor's Office, at 11pm that night.
Ruane didn't elect to ring Nóirín O'Sullivan to discuss the matter, despite his role as the head of legal affairs and cited the legal advice she was being given by counsel.
Commenting on how the strategy adopted would negatively affect previous efforts from the gardaí to address McCabe's issues, Ruane said: "I certainly envisaged that the reaching out that occurred to Sergeant McCabe – in January, February, March, April – I didn't see how that could continue.
It was going to create significant difficulties in that respect. With hindsight, perhaps I should have contacted the commissioner and said 'you really need to think about this'.
McDowell, representing McCabe, went even further, asking Ruane:
Would you agree with me, that it should have been obvious to anyone involved that it had implications for the way in which whistleblowers were treated, and seemed to directly contradict all known norms to be sympathetic towards whistleblowers?
Ruane replied that it was "certainly inconsistent with the position that had been adopted".
Mr Justice Charleton also put it to Ruane that, while it might not have been the legal strategy at the time, even putting that context into McCabe's case was enough to "muddy the waters" in terms of what was and wasn't acceptable to raise against him at the O'Higgins Commission.
"Completely unrealistic"
The evidence of State solicitor Annmarie Ryan was unfinished – she will finish her evidence on Wednesday – but it is clear from what she said that there was a definite perception that the gardaí were very behind in preparations for the O'Higgins Commission.
She was appointed to act for the garda commissioner in late April 2015, less than a month before the commission began.
Immediately, she realised that the gardaí were not on schedule.
"Paul Fleming [her superior and divisional head] informed me he expected to hear from An Garda Síochana in January about seeking representation," she said. "The delay from An Garda Síochana put us under serious pressure."
Ryan also said that there was "no excuse" for such a delay when they knew the O'Higgins Commission was coming, and that she had said at the time she would "do her best to get up to speed on these matters".
As an aside, this unpreparedness was backed up by Ruane, who began his evidence yesterday by re-emphasising that the responsibility for making the discovery of documents didn't rest with him, but rather the liaison officer. In this case, that was Chief Superintendent Fergus Healy.
In any case, this point of a lack of preparation was highlighted in numerous emails and statements from Ryan seen at the Tribunal yesterday.
In one, she had said: "The deadlines which the gardaí appear to have given to the commission are in my view unrealistic."
Following on from the previous Guerin Report, that had anonymised certain gardaí and assigned them codenames, Ryan was told on 6 May 2015 that An Garda Síochana "didn't have that list to hand" that would identify them.
When discovery of materials were delivered to her on 7 May 2015, a week before the commission began, she realised she couldn't send it on to the recently-appointed counsel for O'Sullivan.
"I had received discovery late on Thursday," she said. "12 boxes. I remember Friday morning saying that I had material and how do I get it to you [counsel]?
I said I better open it up and see what's in it. It ended up being returned to An Garda Síochana. I couldn't make hear nor tail of it. You would have had to get on your hands and knees to go through it. I wasn't giving it to counsel.
Where did the direction come from?
There seemed to be an agreement that there was no discussion on whether to use this background information to challenge McCabe at the 11 May meeting. Between that day and 15 May, however, it is clear the position changed.
According to Ryan, this happened late on in the week, but this will be fleshed out further when she reappears on Wednesday.
On a number of occasions towards the end of her evidence yesterday, however, the issue of client-solicitor privilege was raised.
In effect, because she was representing a number of gardaí, including O'Sullivan, at O'Higgins, Ryan could only go into details about her discussions with the ones who have waived this privilege.
Nóirín O'Sullivan has already indicated that she will waive her privilege in this respect. But she wasn't at any of these meetings where the legal strategy was discussed.
Ryan was asked if it would be normal for counsel for somebody not meeting the person.
"It's not how it normally would be," she said. "I would have expected her consultation."
Another person who was waived their privilege, in respect to one specific meeting with Ryan, is Superintendent Noel Cunningham. He was the one who investigated the original Ms D allegation in 2006 and met with McCabe in 2008.
The question of his waiving privilege in this instance led to discussions between counsel over whether he should now be called to give evidence. Previously, it was understood that because his account of that 2008 meeting tallied with McCabe's, then he wouldn't be called.
In any case, after numerous meetings between 11 May and 15 May, Ryan summarised the position that would was being taken:
Following consultations with all witnesses, counsel advised that Sergeant McCabe should be challenged on his motivation in making numerous complaints of serious allegations of corruption against several senior officers.
So, after finding out the whole background, counsel decided to advise that this was the best course of action to defend the garda commissioner and other gardaí at the O'Higgins Commission.
Because he was making these claims about the gardaí, McCabe's motivation and credibility would be called into question using his reaction to not being given the DPP directions from this 2006 allegation.
Nóirín O'Sullivan never attended these meetings. But she gave the go-ahead, through her "eyes and ears" at the commission Chief Superintendent Fergus Healy, for this strategy, going against the previous stance to whistleblowers.
She is due to appear at the Tribunal this Wednesday.
She'll have plenty of questions to answer.