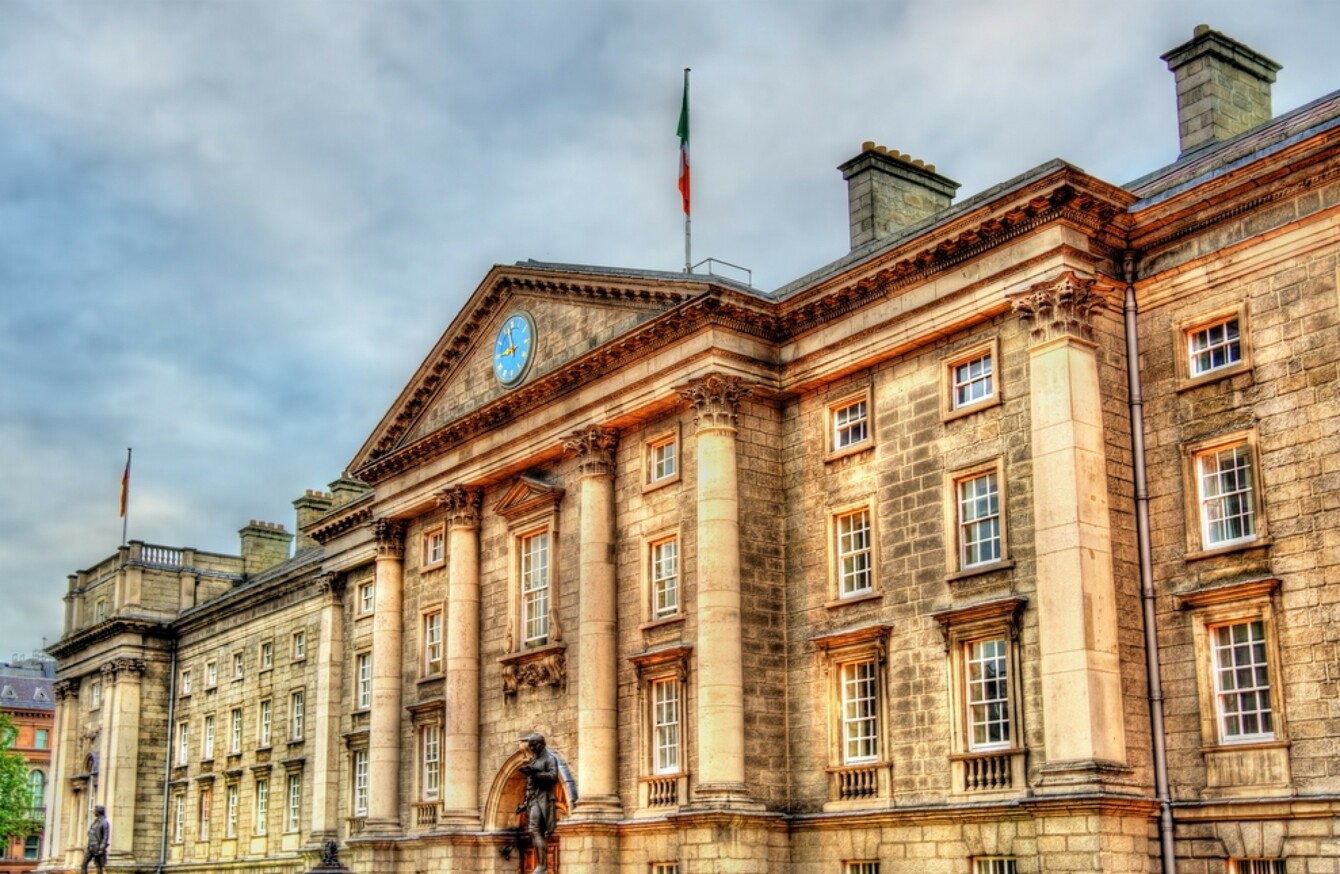 Image: Shutterstock/Leonid Andronov
Image: Shutterstock/Leonid Andronov
TRINITY COLLEGE DUBLIN has been announced as the only Irish university to make it into the world's top 150 this year, but an error in the data it supplied to the rankings body meant that it hasn't been rated as highly as it should have over the past couple of years.
For 2016/17, Trinity has been ranked as 131st in the world.
It wasn't ranked in the last round of Times Higher Education World University rankings because of an error in the documentation it supplied to Times Higher Education (THE).
When they were excluded from the rankings which were announced last September, a spokesperson for Trinity College told TheJournal.ie said it was working closely with THE to resolve the issue which is a result of "underestimating research income".
The rankings judge different universities based on their citations, industry income, international outlook, research and teaching.
A statement from Trinity today said that they had "discovered an error in its returns and undertook an audit of data".
This error "incorrectly depressed Trinity's ranking", they said.
When they drew the error to the THE's attention, their rankings have been changed to reflect this.
This means that Trinity is ranked 131st in the world this year, and came in 101st place in 2015-16.
Dean of Research, Professor John Boland, said: "It is good news for the University and good news for Ireland which now more so than ever needs to promote and nurture the success of flagship institutions with a truly global reach.
That said, we have still dropped 30 places in a single year. This amounts to a 30% drop in rank and crystallises the international headwinds facing the Irish university sector following a decade of neglect and chronic underfunding.
"If the Government expects excellence from the universities and the capacity to create the sort of skilled workforce needed in a post-Brexit world, it must begin to invest in education once again."
The results for Ireland weren't positive in the THE World University Rankings for 2016-17, with no other university making it into the top 100.
The following was provided before Trinity's mark was reaffirmed.
Phil Baty, the editor of the rankings, said at the time that the statistics represented "bad news for Ireland". He said:
The country's best universities are struggling in the most comprehensive and the most exacting of all the global rankings. While the root of the problem is the increased competition among the world's elite universities, particularly those in Asia, it seems clear that the major funding cuts endured by Ireland's universities are causing problems.