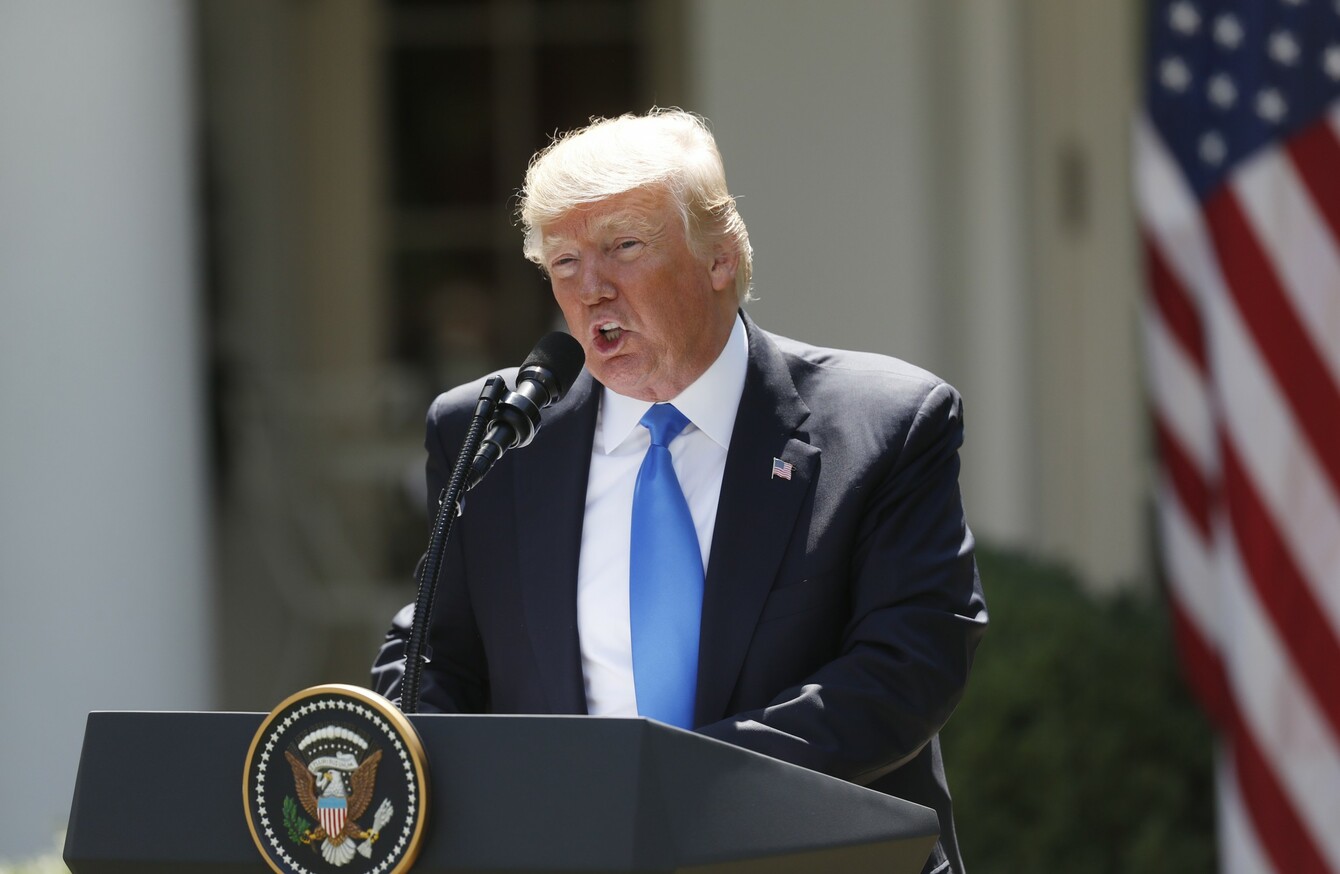 Image: Pablo Martinez Monsivais/PA Images
Image: Pablo Martinez Monsivais/PA Images
US PRESIDENT DONALD Trump has said he's willing to testify under oath about the nature of his meeting with the then-director of the FBI James Comey.
There was "no collusion, no obstruction," Trump told a White House press conference today, as he branded James Comey a "leaker" for indirectly providing to reporters the contents of memos he wrote after private meetings and conversations with the president.
"Some of the things that he said just weren't true," Trump added.
Yesterday, Comey was questioned by Senators under oath about whether Trump asked him to drop an investigation into Russian interference in the US election and former national security advisor Michael Flynn.
During his testimony, Comey said that he made sure to take notes of the meeting because he "was honestly concerned that [Trump] might lie about the nature of our meeting."
He added that he didn't receive explicit orders to stop his investigation, but said that it was implied.
Trump has repeatedly rejected Comey's charge that he urged him to end the probe into Flynn during that one-to-one meeting.
Earlier today, Trump tweeted that he had been completely vindicated by Comey's testimony.
With reporting from AFP