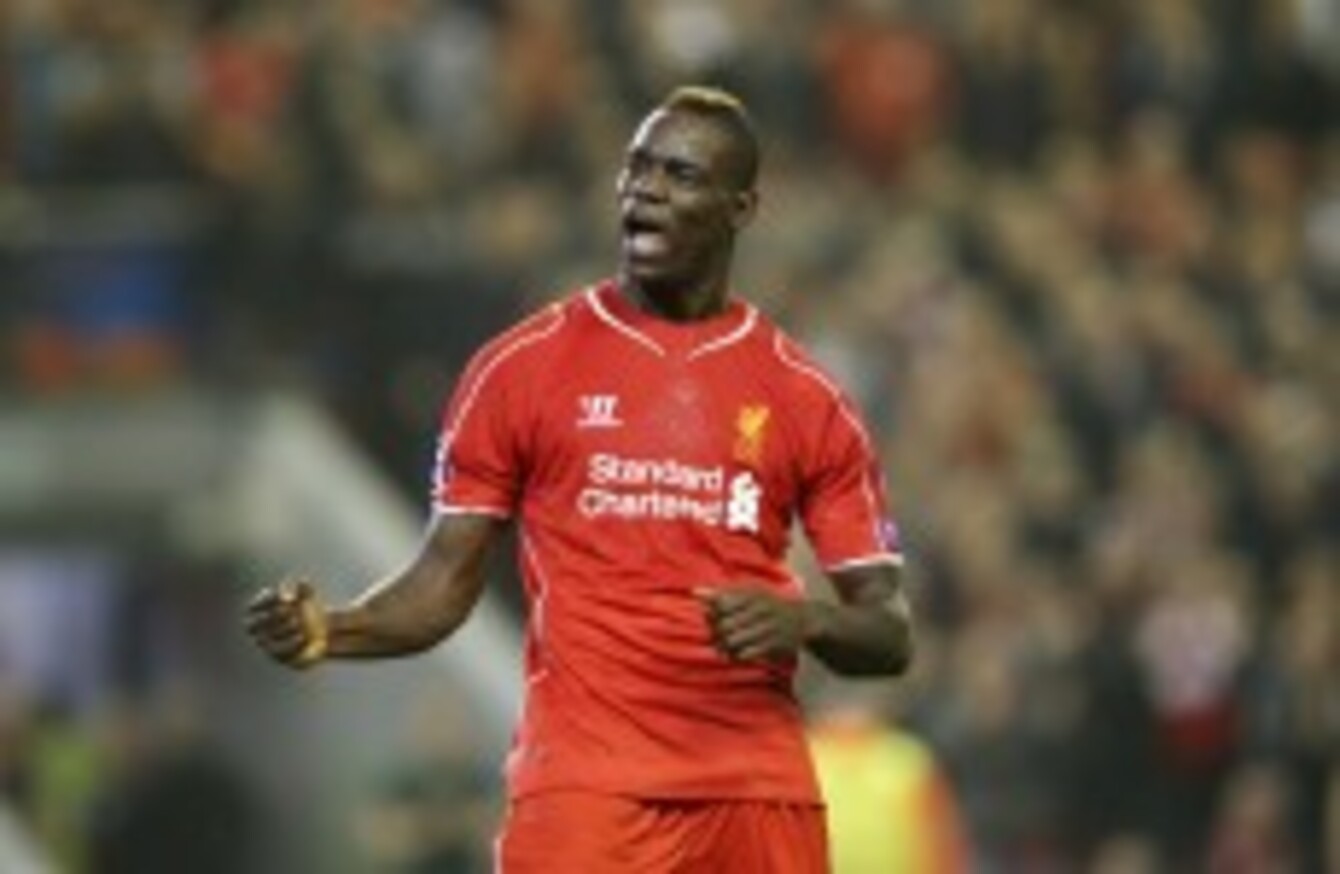 Liverpool striker Mario Balotelli.
Image: Jon Super/AP/Press Association Images
Liverpool striker Mario Balotelli.
Image: Jon Super/AP/Press Association Images
TWITTER STAFF ARE "slightly powerless" to stop torrents of hate speech being spread across the social network – like the racial taunts recently levelled at footballer Mario Balotelli.
But the company's head of global safety outreach, Patricia Cartes, said it was impossible for Twitter to monitor all of the 500 million-odd tweets going through its networks every day.
"That means that unfortunately when there are situations like (the tweets against Balotelli), and as the community brings those to our attention, we feel slightly powerless just because we can't monitoring the volume of tweets we see on a daily basis," she said.
"That's not to say we don't care, because of course we do care and we care deeply."
Liverpool striker Balotelli was called a "n**ger" among other race-based insults over the weekend after he jokily tweeted a taunt about rival club Manchester United.
Twitter not the "wild west"
Speaking at the Dublin launch of Ireland's No Hate Speech Movement, Cartes said the company had clear rules about targeted harassment and offending users were suspended or banned.
"There is this impression that Twitter is the wild, wild west and anything goes, but that is far from the truth," she said.
"Twitter was created on the principle of freedom of speech – we wanted to provide people with a platform through which they can communicate."
The network has about 271 million active users worldwide at last count and the company counts an office in Dublin among its 15 locations outside the US.
Sometimes free speech winds you up in court
Twitter has been on the receiving end of several lawsuits over offensive content spread on its networks, including a court case in France to force it to hand over the identities of users tweeting under anti-semitic and homophobic hashtags.
Other high-profile abuse and bullying cases include Robin Williams' daughter Zelda Williams quitting Twitter after getting torrents of abuse following her father's death.
"Counter speech"
Cartes said research showed about 20% of people held some extreme views and it was the other 80% who were key because they could wield their influence through "counter speech" to talk down offending users.
She said the industry wanted to see more of that approach – because otherwise the company would be killing ugly content only to see it  pop up again on "more unstable" platforms.
"Of course with freedom of speech sometimes unfortunately there also comes hate speech," she said.
A 2012 poll by TheJournal.ie found 12% of readers had been victims of serious bullying on social networks, although the majority – 45% of respondents – said they had never experienced the harassment.
The No Hate Speech Movement is a campaign to make people more aware about online hate speech and to help young people challenge others on the issue.
Irish youth can get involved via the movement's website.
READ: Men get twice as much abuse on Twitter as women
READ: Turkish authorities have (reluctantly) restored access to Twitter