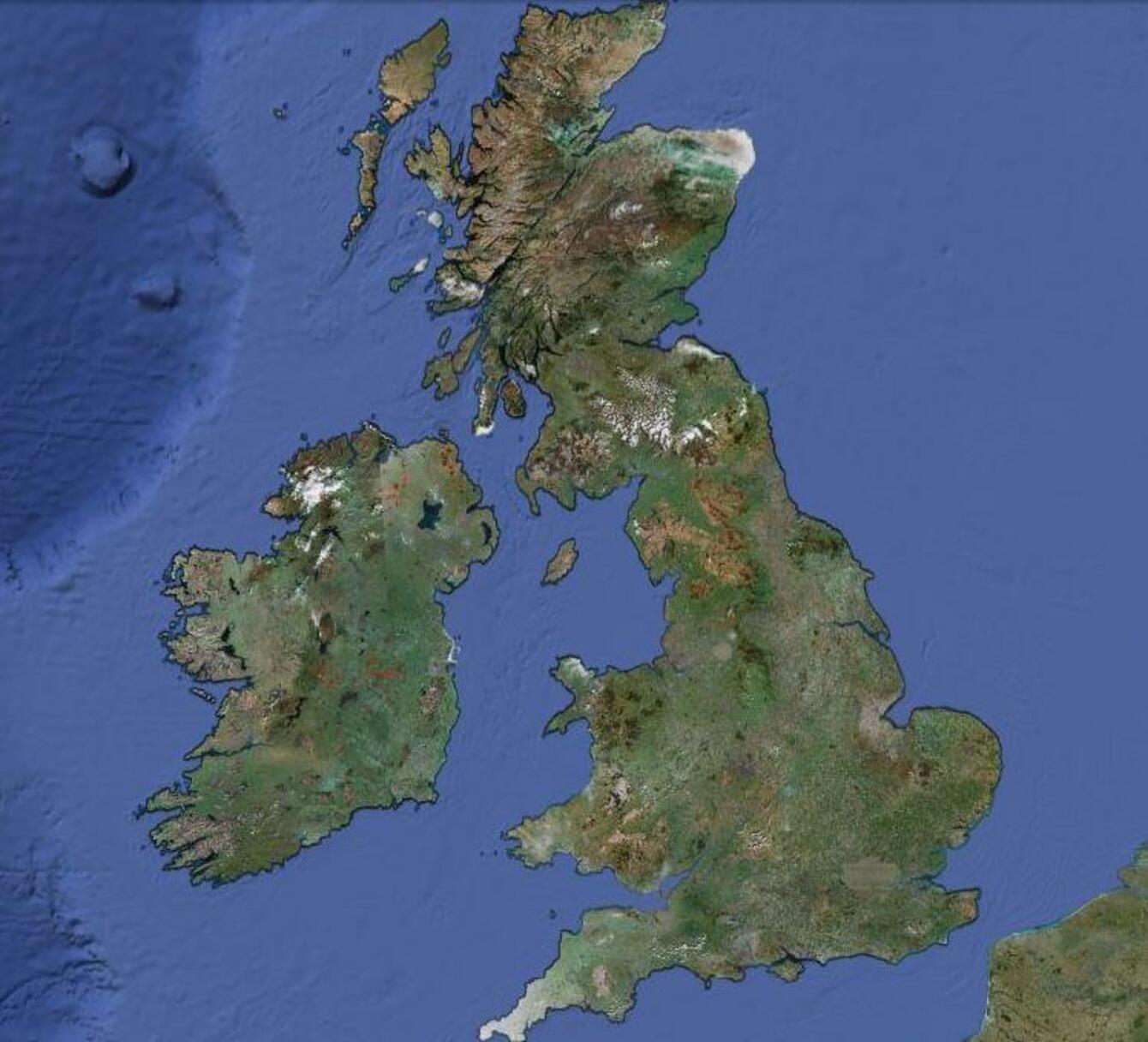 British Isles? Atlantic Archipelago? 'Them across the water'?
Image: Google Maps
British Isles? Atlantic Archipelago? 'Them across the water'?
Image: Google Maps
TEMPERS WERE HEATED among Irish Twitter users last night after a BBC show continually referred to Ireland as being in the 'British Isles'.
Its show 'Coast', broadcast on BBC Two last night, visited "Ireland's northwest coast, exploring Galway, Clifden and Clew Bay" – and, in doing so, referred to Ireland as being one of the 'British Isles'.
@AllanCavanagh, taking umbrage with the BBC's choice of words and responding to users who said the moniker carried no modern significance, said:
If names don't matter, we wouldn't have anglicised versions of every placename in Ireland. Why bother? … There is no 'Britain' in geology or geography. There is rock, water, weather. Name it for a nation, and it is instantly political.
Commented @LauraSlattery:
Wikipedia informs me that Atlantic Archipelago is used by some academics as synonym for British Isles. We could call it AA for short.
Then stepped in @patomahony1:
But what WAS historically pol can become over time the norm. Some ppl wanted to tear down Georgian Dub 4 same reason
@AllanCavanagh insisted, though:
A BBC presenter using British Isles is the soft consciousness that it's still, kinda, sorta, part of British domain
@patomahony1: It bugs you – and I hear where you're coming from – but it obviously doesn't bug most of us. Ain't that democracy?
@brenstrong: British #Isles is a word. Political by origin but now a cliche -used often, lost political meaning (except for those who want to keep it)
@eolai: So are we prepared to rename the Irish Sea to the British & Irish Sea? #isles
@sherosays: Jeez guys, get over it. Nearly 100 years of independence and people are still crying over geography terms? Small concerns. #isles
@IanConnolly: I do find that people wish to completely erase the last 800 years of our history absurd. Many parts should be celebrated #isles
@IanConnolly: British #Isles is fine IMO. what other terms can be used? Western European Archipelago? Atlantic Archipelago? There are more than 2 islands.
@TellyDubby: @patomahony1 we should come up with a LGBGT type of thing – might catch on IrBriManWiSkOrk anyone? #isles
@faduda: @BigAlphy @AllanCavanagh I know a republican, runs gift shop, refuses to sell queen cakes. That's where name obsessions can get you #isles
@Alan_Regan – "British #Isles" just got a mention on the BBC News Channel weather forecast
@hlinehan: No reason to mention the British #isles more than other features such as the Gulf Stream. Why not Islands in the Stream? That is what we are
Perhaps ironically, throughout the discussion, nobody took umbrage with the fact that the show visited the Connacht coast when it proclaims to visit the coasts "of the United Kingdom, uncovering stories that have made us the island nation we are today".
How do you feel about the use of the words 'British Isles'?

Poll Results:
It's politically insensitive and should be stopped (24)
It's fine, it means nothing to me (9)