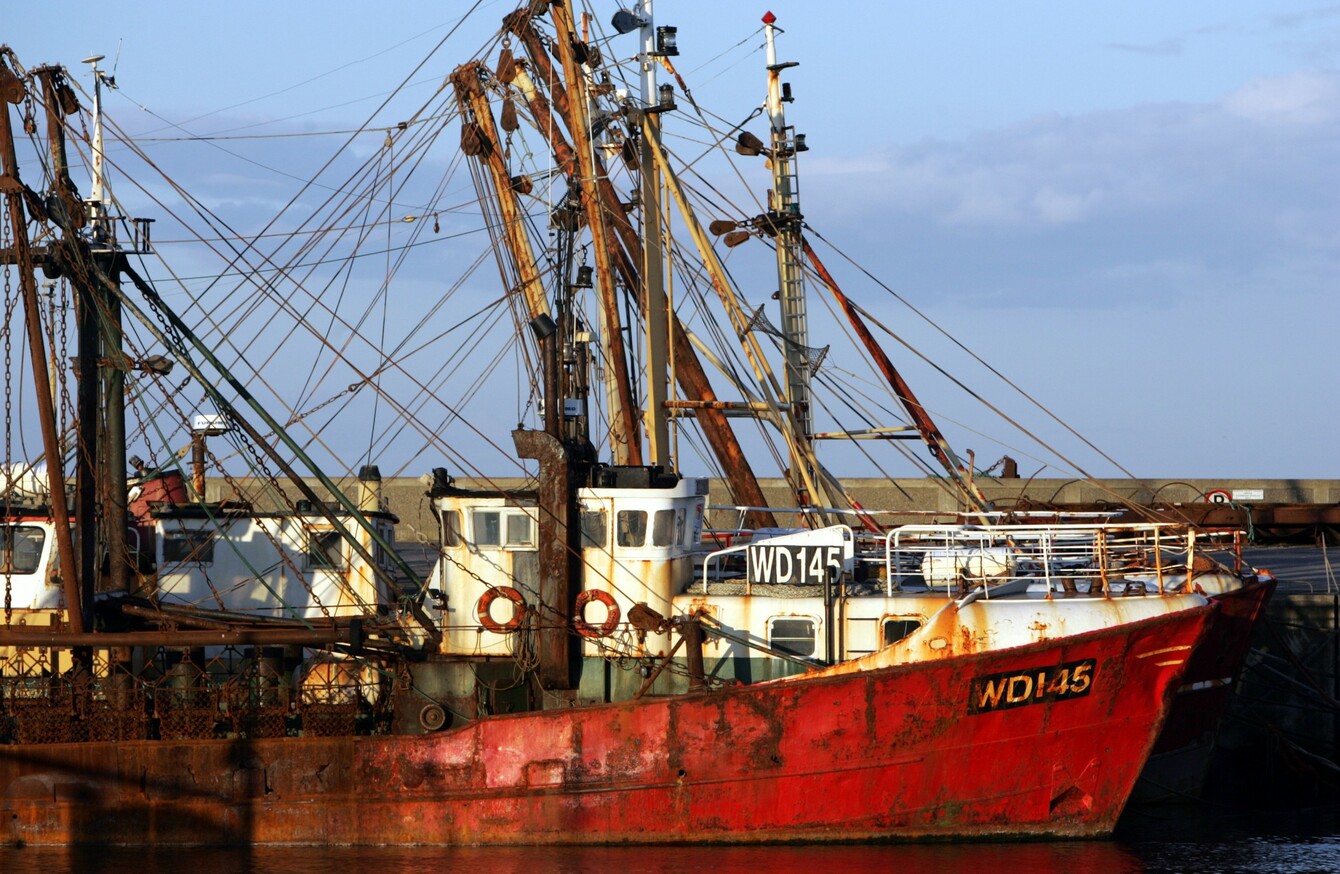 Image: Eamonn Farrell/Photocall Ireland
Image: Eamonn Farrell/Photocall Ireland
A REPORT HAS found that two crewmen died after bring exposed to toxic fumes from a trawler's fish tank.
The men were carrying out checks on the FV Oileán an Óir in Killybegs Harbour, Co Donegal, which had been out of use for some time, when they were overcome by the fumes.
The report says that although two of the three crewmen on board were experienced, a skipper did not accompany them on the day of the incident in August 2015.
As the crew began to test the trawler out, seawater was pumped through the two refrigerated sea water (RSW) fish storage tanks.
Although there had been no reported problems with the system in the prior five years, the fishermen noticed that the water was dirty and decided to empty the tanks using a vacuum pumping system.
When the first crewmember went into the tank he was overcome by toxic gases.
Crewmember three, who was less experienced than the other two members, had been attending to other duties on-board when he was alerted by crewmember two that crewmember one was in difficulty.
Crewmember three raised the alarm, while crewmember two returned to the tank to help his colleague, when he was also overcome by the fumes.
Crewmembers one and two were retrieved from the tank and rushed to hospital by the local shore-side emergency services. Crewmember one died later that evening and crewmember two died days later.
Recommendations
The Marine Casualty Investigation Board (MCIB), which conducted the report into the incident, said that there were a number of factors that lead to the death of the two men.
Among their recommendations was a request that the Minister for Transport, Tourism and Sport issue a marine notice to warn crews on fishing vessels of the hazards associated with toxic gases from trawlers' water systems.
It is recommended that the Minister considers mechanisms to address the safety in respect of design, construction and operation of RSW systems and the generation of toxic gases as in this case.
RSW, or refrigerated sea water systems, recirculate seawater through a pipe system, via a cooler and into a fish tank.
Typically such systems may lie unused for a number of months, which can allow toxic gases to build up over time and accumulate in the RSW pipe system.
Toxic gases can be released from contaminated seawater into the fish tank when such systems are being flushed out in preparation for use.
The HSA released a safety alert in November 2015 with instructions for crew members of fishing trawlers on how to avoid toxic gases caused by these water systems. It can be found here.