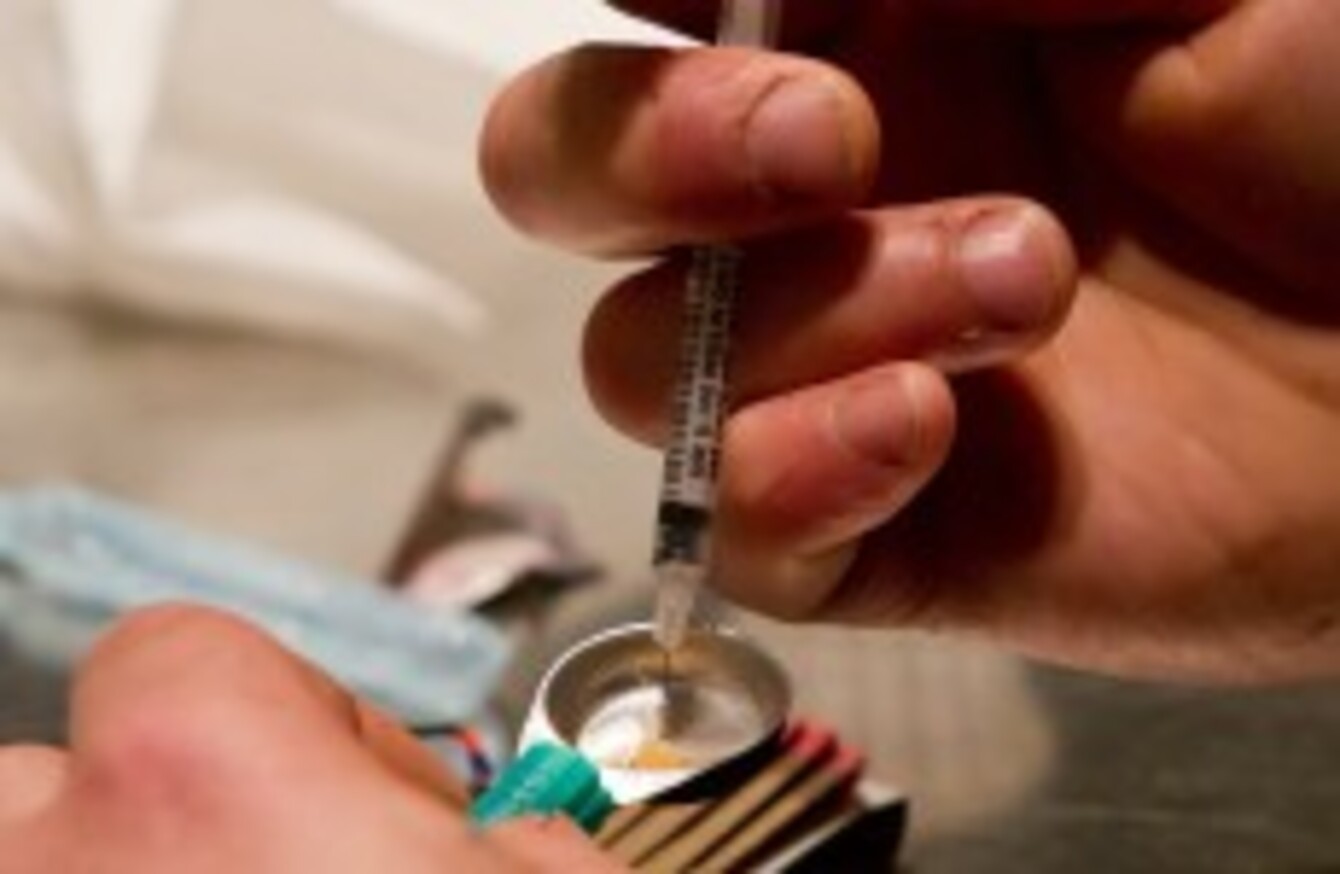 File photo of a man preparing heroin
Image: DARRYL DYCK/The Canadian Press/Press Association Images
File photo of a man preparing heroin
Image: DARRYL DYCK/The Canadian Press/Press Association Images
TWO-THIRDS OF participants in a Trinity College Dublin study of intravenous drug users in Dublin south inner city have died since the research began 25 years ago, newly published findings show.
In 1985, some 82 intravenous heroin users agreed to take part in the study, which was the first longitudinal study of a community-based population of injecting drug users in Ireland.
By 2010, 51 of the participants had passed away. The principal cause of death (63 per cent) was a HIV-related illness.
The research, led by Dr Fergus O'Kelly, found that the average age of death for participants was 36.
The majority of the study group included single, unemployed males aged 20 to 29 years, who had served a prison sentence.
According to the study, 52 (63 per cent) of the cohort tested positive for HIV and 58 (71 per cent) for hepatitis B between 1985 and 2010. Of those living with HIV, the median survival time was 17 years  - while for those with a positive hepatitis C status, the median survival time was 21 years.
The study found that a "relatively stable" picture of HIV associated with intravenous drug users (IDUs) was now emerging in Ireland.
Researchers concluded that HIV is today a more manageable chronic disease and "poses challenges for primary care in its treatment of former and existing IDUs who are ageing and now have other chronic diseases."