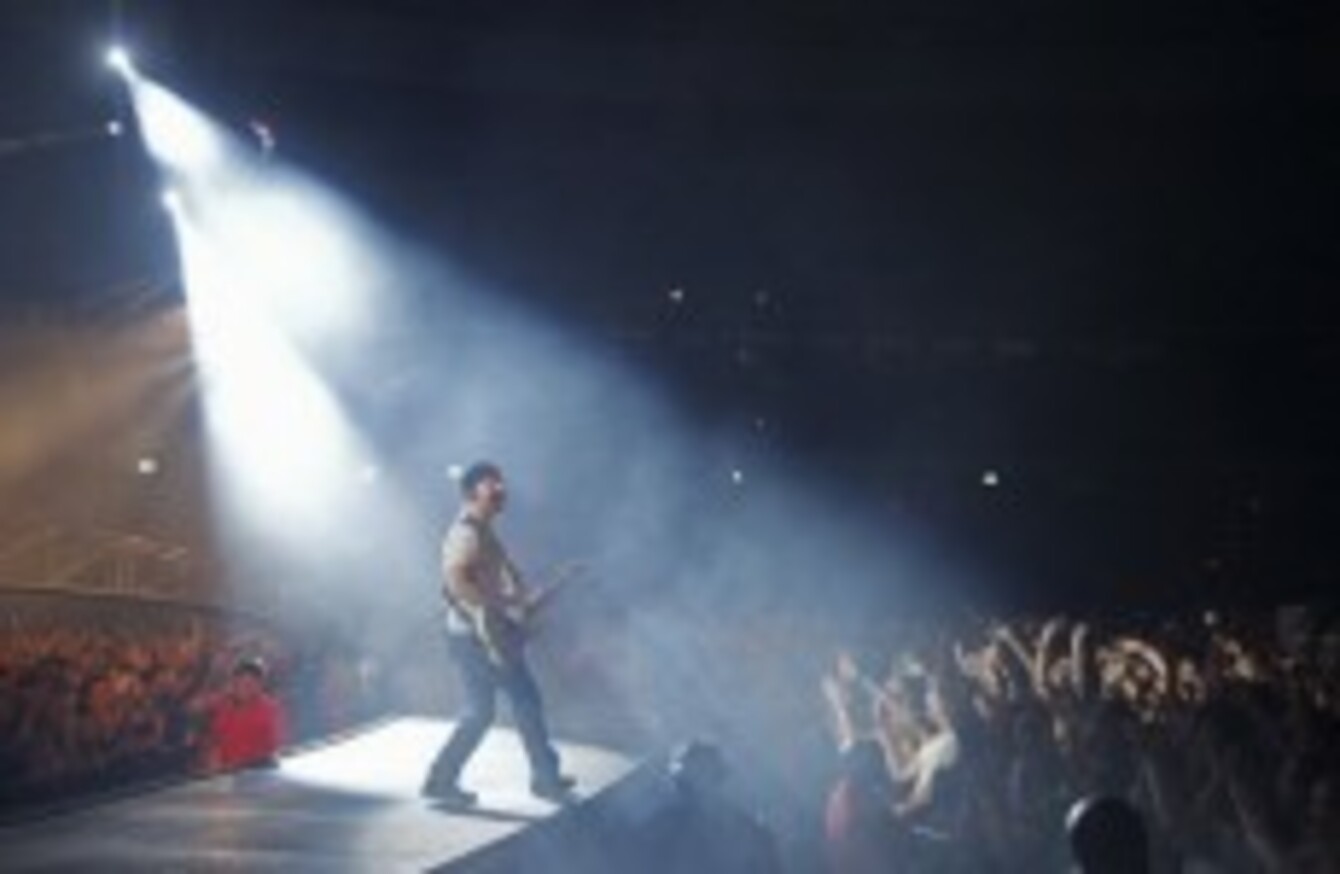 The Edge on stage in South Africa
Image: AP Photo/Schalk van Zuydam via PA Images
The Edge on stage in South Africa
Image: AP Photo/Schalk van Zuydam via PA Images
U2 ARE NOT the type of band to do things on a small scale, so it's perhaps no surprise that when they wanted to capture the crowd at a recent gig, they went all out.
The live show, which took place in Johannesburg in South Africa on 13 February, broke all records for a sporting or entertainment event in the country, with 95,000 fans in attendance.
To commemorate the moment, the band took an extraordinary 360° 'FANCAM image' with a groundbreaking 5billion pixel camera.
The result? A stunning, crisp-clear photograph where every fan can spot themselves enjoying their favourite band. They also snapped a photograph at a recent Cape Town gig.
U2 are inviting fans to tag themselves in the photo and also to enjoy the opportunity to "explore every corner of the stadium" in the incredible image.
A fan called musicabona commented:
What an incredible technology!!! It is so thrilling to get to close to individual persons of the audience. Moving right and left allows me to see the stadium from different angles of view and when I zoom to Larry's drums I feel as if I stood on the stage myself. I hope that will be done at every show
People are also encouraged to share the image with others on Facebook, Twitter and by email.