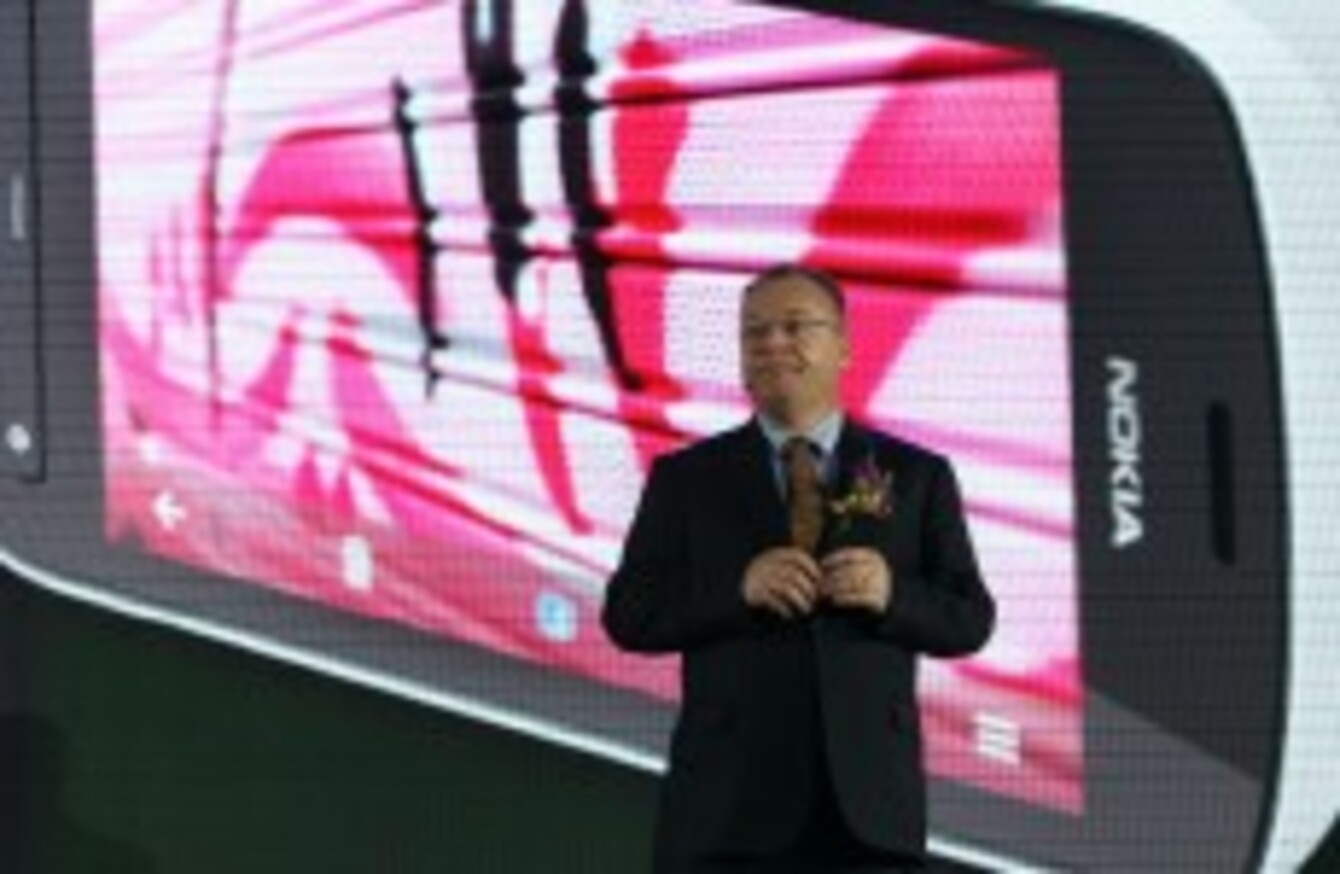 Nokia CEO Stephen Elop last month
Image: Photo by Wu Jiang/XJB/ChinaFotoPress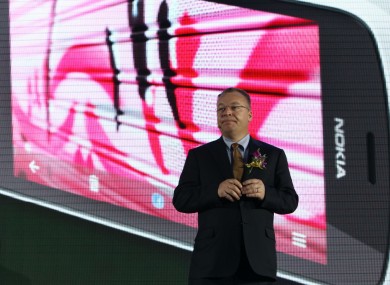 Nokia CEO Stephen Elop last month
Image: Photo by Wu Jiang/XJB/ChinaFotoPress
STRUGGLING MOBILE PHONE maker Nokia has suffered one of its worst quarterly results ever, blaming tough competition for a huge €929 million ($1.2 billion) net loss as sales plunged, especially in the smartphone market.
The first-quarter loss compared with a net profit of €344 million in the same period last year and came as revenues slid 30 percent to €7.4 billion, Nokia Corporation said today.
Its share price tumbled more than 3.5 percent to close at €3.63 on the Helsinki Stock Exchange, even though investors had been prepared for poor results.
The Finnish company is fighting stiff competition from the likes of the iPhone and cellphone makers using Google's popular Android software, such as Samsung Electronics Inc. and HTC of Taiwan.
It said net sales of devices crashed 40 percent to €4.2 billion, with smartphone sales down by more than half at €1.7 billion, as it failed to assert a challenge in the smartphone race with new Windows-based handsets a year after teaming up with Microsoft Corp.
It also issued a grim outlook for the second quarter, saying earnings would be "similar to, or below" those of the first quarter and that it will speed up its goal to cut costs by €1 billion by 2013.
CEO Stephen Elop described the quarter as "disappointing," conceding that Nokia had faced "greater than expected competitive challenges."
He said the company will get rid of noncore assets and focus on "making any necessary changes to our organization, structure or team," but gave no details.
"We are navigating through a significant company transition in an industry environment that continues to evolve and shift quickly," Elop said.