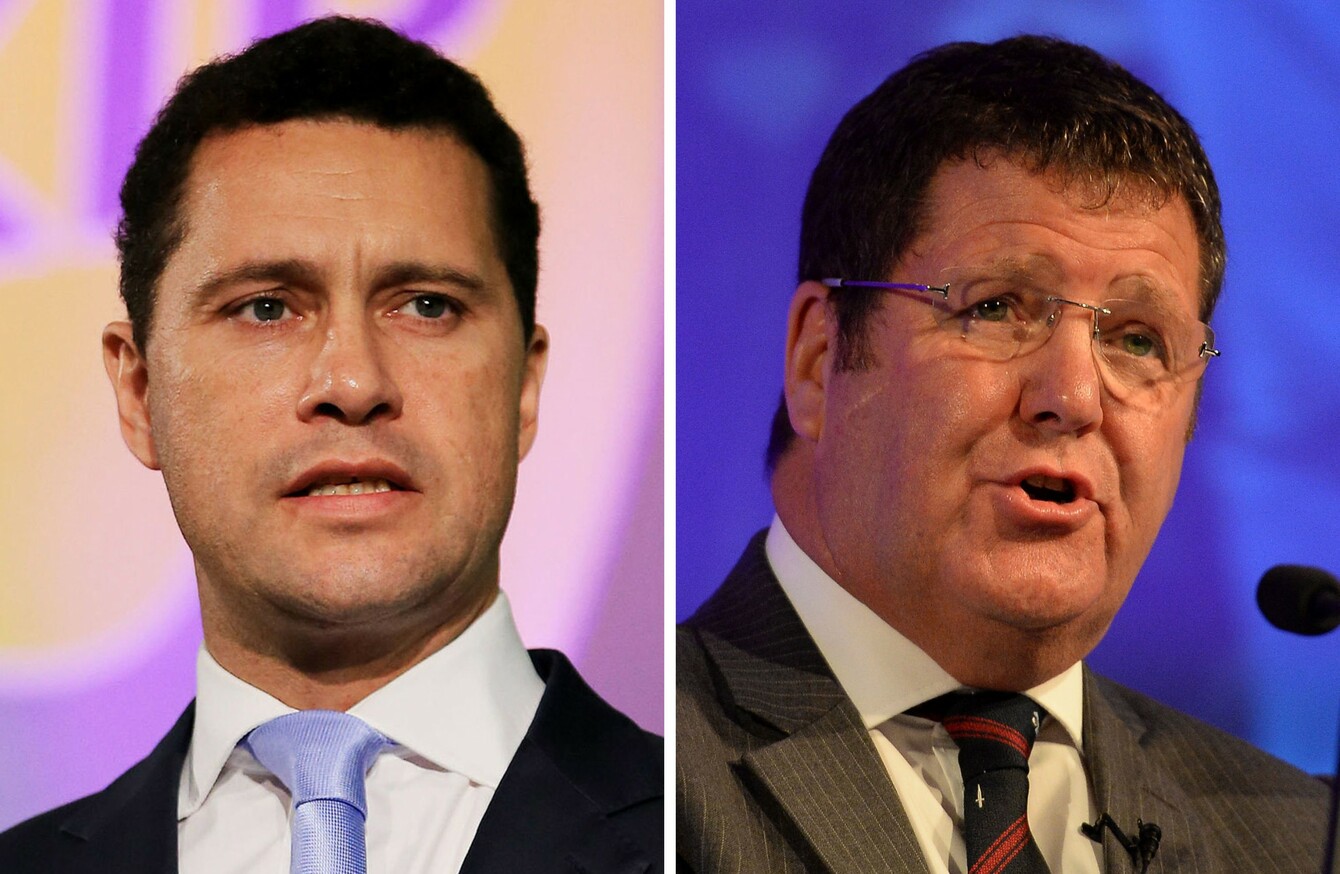 Steven Woolfe (left) and Mike Hookem were involved in the row,
Image: Gareth Fuller
Steven Woolfe (left) and Mike Hookem were involved in the row,
Image: Gareth Fuller
Updated 12.03
THE EUROPEAN PARLIAMENT is to investigate argument between two Ukip MEPs led to one being left in hospital with fears for his life.
Steven Woolfe is awake and recovering in a Strasbourg hospital after he collapsed yesterday, a number of hours after an alternation with another MEP, Mike Hookem.
A spokesperson for Hookem, a veteran of the RAF, insisted that the altercation had been verbal only, and denied that Hookem had punched Woolfe.
The President of the European Parliament Martin Schulz has this morning confirmed that the incident may have breached parliament rules and an investigation has been launched.
"The reported facts are extremely serious. It goes without saying that disrespectful and violent behaviour does not have a place in the European Parliament," Schulz said in a statement.
As a consequence, and regardless of the possible judicial consequences that this incident may also have, I have decided today to refer this very regrettable matter to the advisory committee.
Ukip has yet to explicitly state what happened in the incident but media reports have stated that Woolfe was struck and that he fell and hit his head.
Speaking last night on BBC's Newsnight programme, Ukip chairman Paul Oakden said that "two individuals got carried away".
"Once we start to get into the coming days I'm sure there will be plenty of time to talk to people who were involved and find out the exact details of what took place," Oakden said.
We will get to the bottom of what happened and if necessary take appropriate action…This is two individuals who clearly got carried away, to what extent that happened we don't yet know but we will find out.
Oakden also denied a charge put him that his party is "full of fruitcakes and loonies".
"This is two individuals of a party whose membership is in the thousands, they're two significant individuals admittedly, but still. The party is bigger than any one individuals," he said.
Woolfe remains in hospital and yesterday said that a CT scan had shown no blood clot in his brain.
TV footage had shown Woolfe sprawled on a gantry after collapsing. He is believed to have suffered two 'epileptic-like fits'.