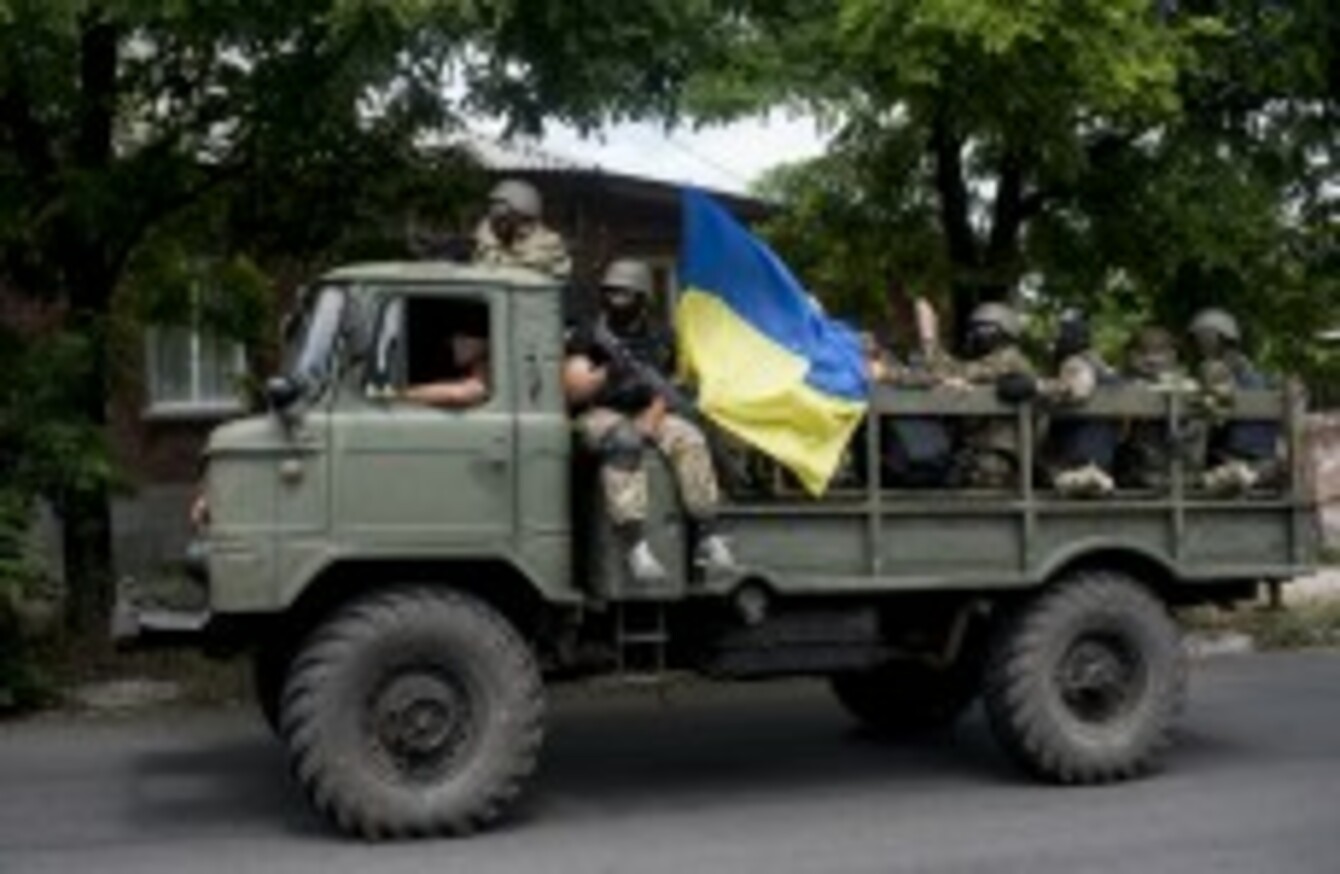 Image: AP/Press Association Images
Image: AP/Press Association Images
UKRAINE HAS REACTED to Russian sanctions on EU and other Western countries imports by imposing sanctions of its own.
Russia announced it is to introduce a "full embargo" on most food imports from EU, US, and other Western countries that have imposed sanctions against Moscow over its policy on Ukraine.
Ukrainian Prime Minister Arseniy Yatsenyuk hit back today, announcing a sanctions list targeting a string of Russian businesses and nationals accused of backing separatists battling government forces in the east of the country.
Yatsenyuk said the list included 65 mainly Russian companies and 172 "citizens of Russia and other countries" without giving any more details and that Ukraine's parliament first has to adopt a law allowing the sanctions.
Moscow drew condemnation for its decision yesterday, with the EU saying it could consider "action" against the Russian embargo while Australian Prime Minister Tony Abbott warned that Canberra was "working towards stronger sanctions."
"It is disappointing that Russia has acted in a retaliatory manner rather than respond to international concern by halting the supply of heavy weapons to the separatists," Australian Foreign Minister Julie Bishop said.
The west believes Russia supplied a surface-to-air missile to the rebels, which brought down Malaysia Airlines flight MH17 on July 17, killing all 298 people on board.
AFP contributed reporting