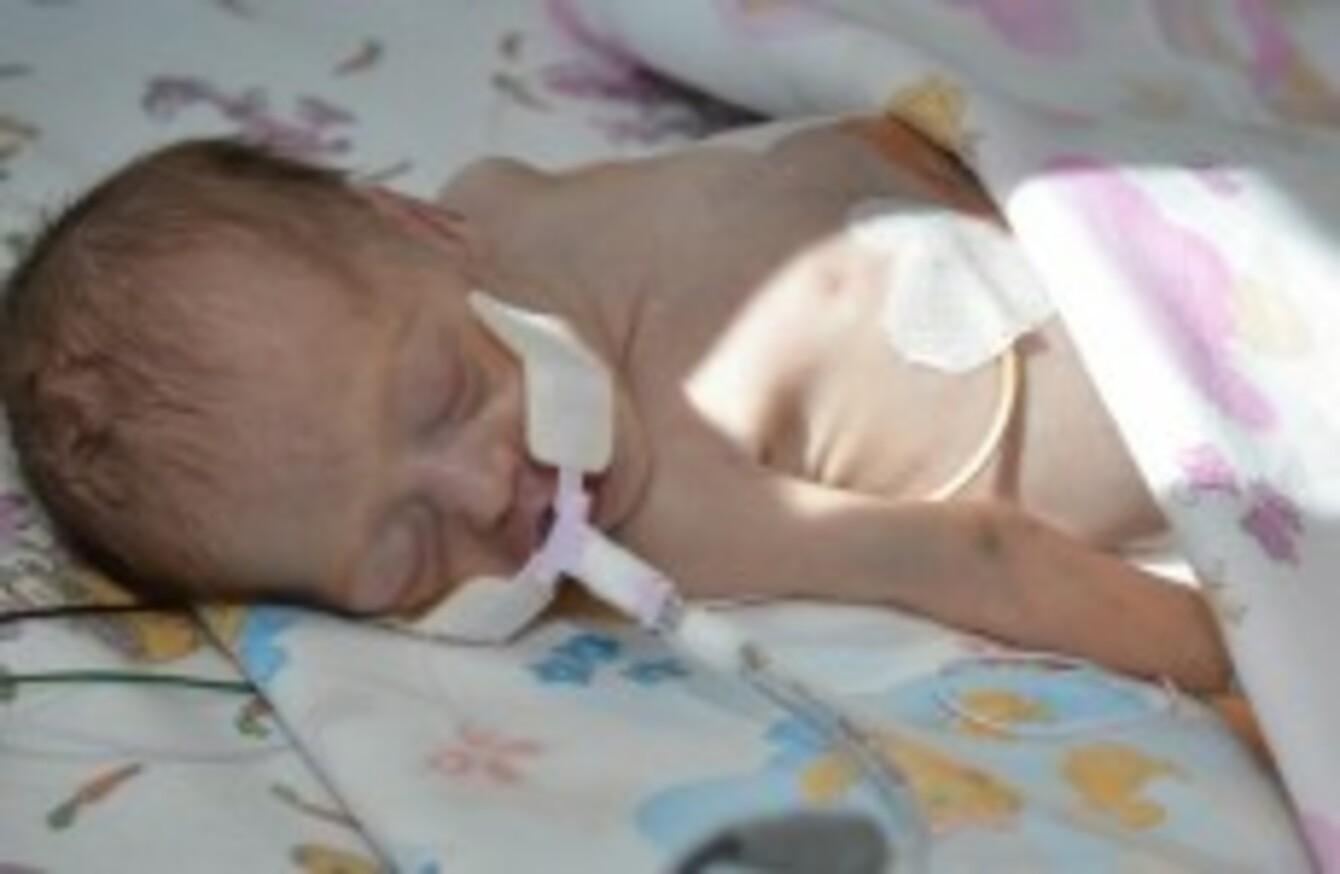 Miroslava
Image: Kira Djafarova via CCI
Miroslava
Image: Kira Djafarova via CCI
PARENTS OF A 9-day-old baby who was saved by an Irish funded surgical team have thanked the people of Ireland.
The crisis in Ukraine has meant that surgical teams have been unable to get to get there with life saving cardiac operation being postponed twice.
The baby boy Miroslava was at serious risk of dying from 'Chernobyl Heart' if emergency cardiac surgery was not carried out by the surgical team.
He was the most critical of the 60 children suffering from genetic heart defects on the waiting list and so was the first child to be operated on.
Miroslava's parents expressed their gratitude to the surgeons and the Irish people who funded the operation organised by Adi Roche's Chernobyl Children International.
We are so grateful to the people of Ireland for saving our son. You are his guardian angels.
Seven month old Sergei, who also suffers from 'Chernobyl Heart' also received surgery.
Many more children from newborns to 14 years will undergo the operations throughout the week.
The surgeons are internationally renowned specialists from the US, Canada and Nicaragua who volunteer their time for the trip.
Because of the volunteer work of the international surgeons each operation can be carried out for approximately €1,000.
Of the 6,000 babies born with heart defects in Ukraine each year, 50 per cent are not operated on because of lack of facilities and qualified medical teams in Ukraine.
Without cardiac surgery the children who need complex open heart operations have little hope of living beyond 5 years.
Since 2004 more than €3 million has been raised in Ireland to fund the programme organised by Chernobyl Children International.
The charity funds six surgical missions to Ukraine each year in conjunction with the International Children's Heart Foundation (ICHF).
Between 35 and 40 children are operated on during each mission.
CCI's long-term objective is to create local cardiac teams who will be able to undertake year round surgical programmes across Ukraine.