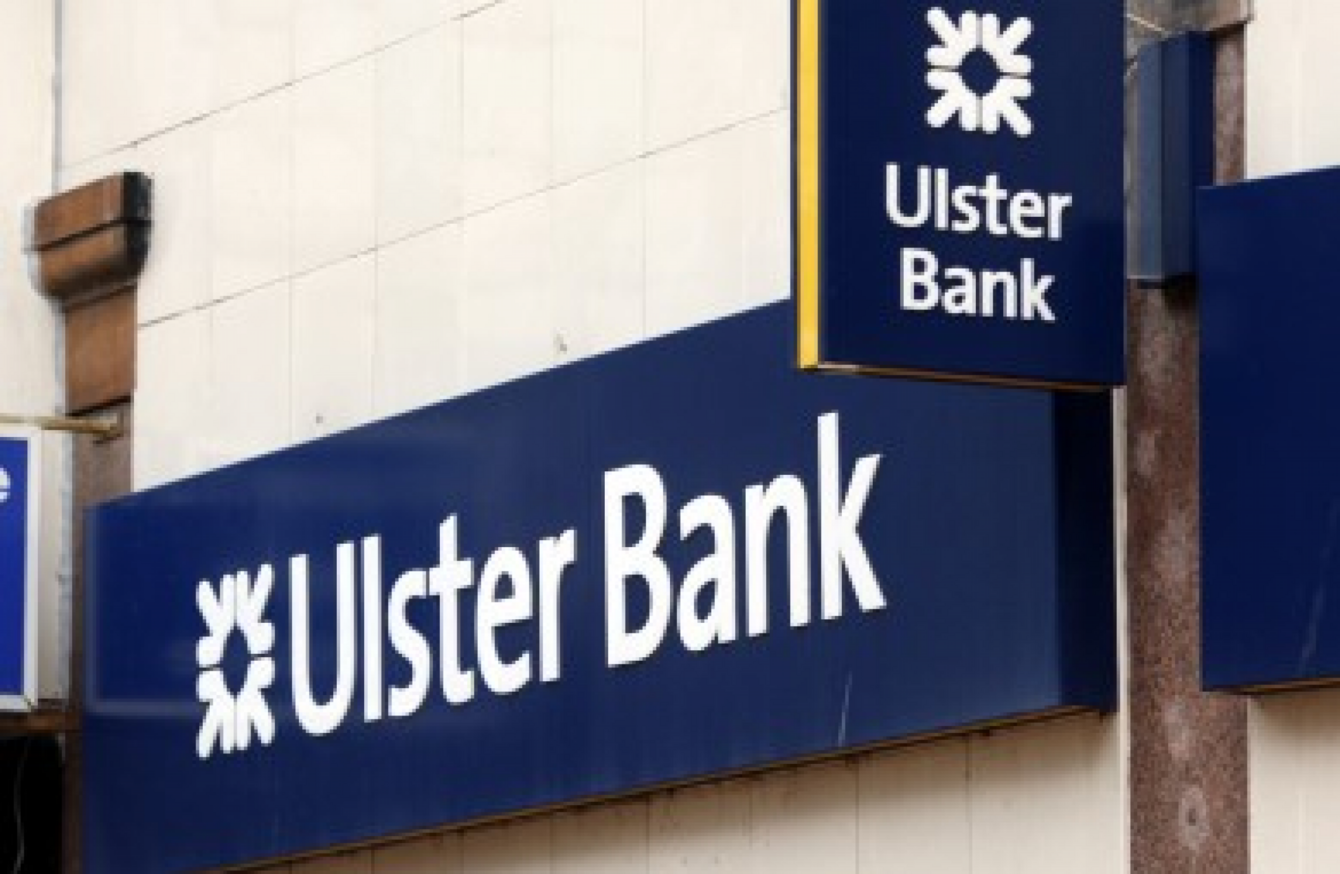 A UNION REPRESENTING Ulster Bank workers has suspended a ballot of its members over new pay proposals and accused the bank of introducing staff salaries without proper consultation.
The Financial Services Union (FSU) today said it had taken the unprecedented step of cancelling a ballot over a new pay agreement that was reached with the bank.
The FSU said this was due to the bank beginning to implement new salary ranges that would negatively affect staff.
The union said that implementing these salaries was not part of an agreement reached between it and the bank in negotiations overseen by independent mediator Kieran Mulvey of the Workplace Relations Commission.
It said that further engagement over proposed new salaries was needed before the bank could implement them.
Gareth Murphy, senior industrial relations officer with the FSU said that the bank had been engaged in "difficult negotiations" with Ulster Bank for a number of months.
"We finally secured a deal which we felt we could recommend to staff in the bank," he said.
The deal secures increased pay, extends those increases to more staff than previous agreements and is weighted in favour of those on low and middle salaries.
The union said that it was recommended by Kieran Mulvey in negotiations that the bank publish any information on new salaries before implementing.
"It has now emerged that even before the ballot has concluded on the pay deal Ulster Bank is unilaterally implementing these new salary ranges," said Murphy.
That is in breach of both the spirit and letter of the recommendation made by Mr Mulvey. It is an appalling way to treat the loyal and dedicated staff in Ulster Bank.
Larry Broderick, general secretary of the FSU, said it was "completely unacceptable" for the bank to start to implement the new salaries.
"If the Bank doesn't reverse its position we will have no option but to abandon the ballot and consult staff on further action and a campaign of opposition to the range cuts," he said.
A source within the bank said that Mulvey had not made a recommendation either way during the negotiations and that the details of the new salary ranges had been confirmed in the talks.
The source said it was not sure what the objective of the FSU was in relation to the pay suspension.