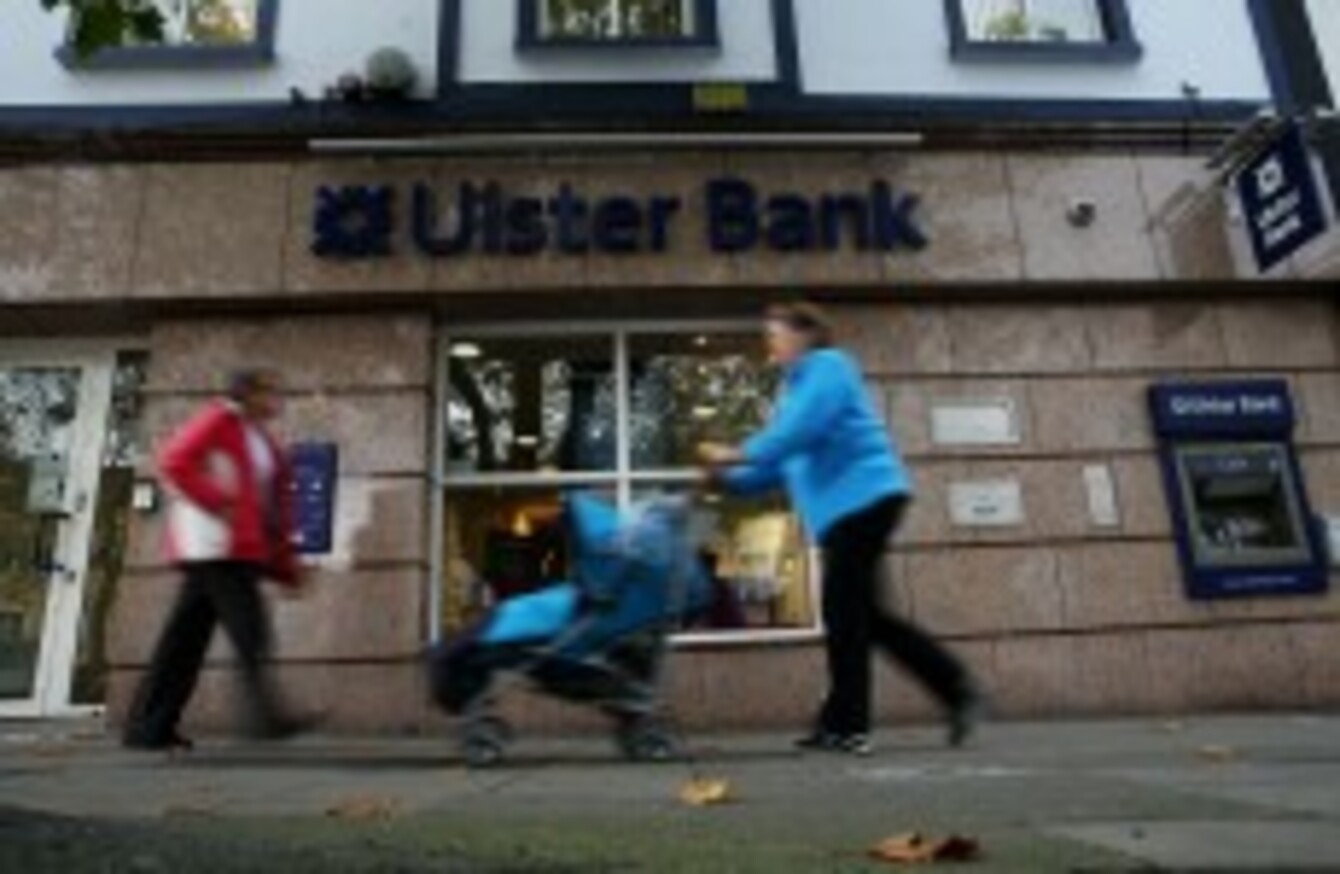 Image: PA Wire/Press Association Images
Image: PA Wire/Press Association Images
A SOFTWARE UPGRADE that left thousands of Ulster Bank customers unable to pay bills, receive wages and access their accounts, has cost the bank €3.5 million.
The problems arose in June and July 2012, with 600,000 people affected.
The Central Bank has now finished its investigation into the problems and levied a €3.5 million fine against Ulster Bank.
That comes on top of the €59 million already paid out in redress by Ulster Bank.
The Central Bank found that the bank "failed to have robust governance arrangements in relation to its IT systems".
Alongside causing widespread and significant loss and inconvenience to customers, the IT failure also threatened confidence in the operation of the retail banking sector, the report says. It adds that the problems "effectively prevented [Ulster Bank] from participating in the process used to settle payments among banks".
Ulster Bank has accepted the fine.
The Central Bank's Director of Enforcement, Derville Rowland, said that the breakdown was "unprecedented", but that the Central Bank recognised that Ulster Bank had made efforts to address the issues.
"The summer of 2012 saw an unprecedented disruption to banking services as a result of a failure that occurred on the IT systems that Ulster Bank Ireland Limited used to process daily banking transactions.
"The IT failure caused significant and unacceptable inconvenience to affected customers trying to carry out their everyday financial transactions. Over a prolonged period of time customers were unable to access cash through ATMs/cash and pay for goods and services and there was a delay in the processing of payments in and out of accounts.
"As the provision of financial services to customers represents the core business function of [Ulster Bank], the major breakdown in [their] provision of these services as a result of IT failings is completely unacceptable."
First published 7.07am