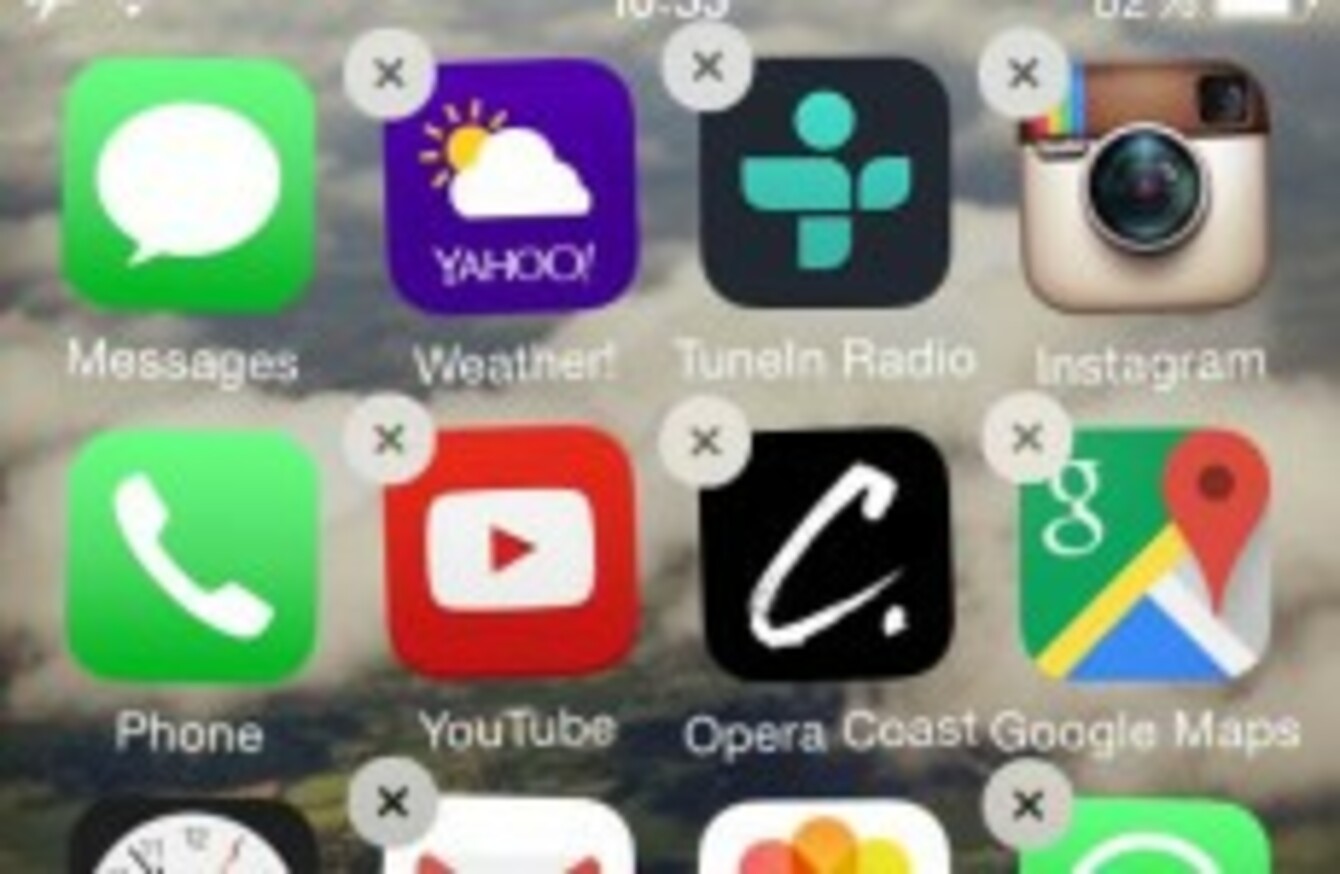 SOONER OR LATER, your phone is going to run out of space. It happens to everyone and with more phones offering 8GB or 16GB storage, it's a problem that will crop up more often than not.
When that happens, you're naturally going to look at removing some apps to free up space. You could just delete a few apps you don't use, but when you have the opportunity, it's better to check which ones are taking up the most space and decide which ones are worth keeping.
(Note: This is looking at apps alone. If you want to remove photos, videos or music, it's still worth checking storage first before deleting anything). 
iOS
Where to check storage
Settings > General > Usage > Manage storage.
Removing apps
Pretty straightforward. Long-press any app on the home screen and you will see all the apps shaking. Tap the x beside an app to remove it.
What you can't delete
The apps you can't delete are: Messages, Phone, Clock, Podcasts, Settings, Music, Voice Memos, Mail, Weather, iBooks, Tips, Calendar, Passbook, Game Center, Apple Maps. iTunes Store, Facetime, Safari, Newsstand, Health, iWatch, Notes, Reminders, Contacts, Calculator, Compass, Stocks, Videos, Camera, Photos, App Store, and Apple Watch.
Android
Where to check storage
Settings > Storage (> Internal Storage) > Apps and App data.
Removing apps
This is a little different. To remove an app, you need to go into the app list itself, hold down on the app you want remove and drag it to uninstall at the top.
It's important to note that if you do this on the home screen, you're only removing the shortcut on the home screen, not the app itself.
The alternative is to install a specific app like Easy Uninstaller which allows you to sort out files by size, name or date installed.
What you can't delete
Since there are a number of different manufacturers using Android, the apps you can't delete will vary from phone to phone. Either way, it will be a list just as long as iOS and Windows Phone.
As a general rule, any standard Google apps (Gmail, YouTube, Phone, etc.) and apps from the manufacturer (Samsung, HTC, Sony, etc.) can't be deleted. The same will go for any carrier which decides to include its own apps on your phone.
Windows Phone
Where to check storage
Settings > Storage Sense > Apps and Games.
Removing apps
By going into the apps menu (swipe from right to left on the home screen), press down on any app to bring up a submenu. The uninstall option will be at the bottom (if available).
What you can't delete
Much like iOS and Android, any standard phone apps and Windows apps can't be removed. They include: Alarms, Battery Saver, Calculator, Calendar, Camera, Data Sense, FM Radio, Games, Internet Explorer, Maps, Messaging, Music, Office, OneDrive, OneNote, People, Phone, Photos, Podcasts, Settings, Storage Sense, Store, Transfer My Data, Video, Wallet, and Weather.