Image: David Davies/PA Archive/Press Association Images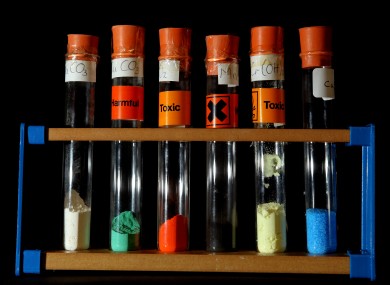 Image: David Davies/PA Archive/Press Association Images
THE TEACHERS' UNION of Ireland (TUI) has warned that the fall in lecturer numbers at a time of huge increases in student numbers is having a damaging effect on science education in Institutes of Technology.
There has been a 20 per cent rise in the number of students on full-time student programmes in Institutes of Technology between 2007 and 2011. Meanwhile, there was a fall of over 8 per cent in full time lecturers in institutes between 2007 and 2012.
Speaking to TheJournal.ie, TUI General Secretary John MacGabhann said there has also been a marked decrease in core funding for the sector during that time and these deficiencies will have a negative impact on the quality of science education at third level.
"There has been a significant rise in class sizes and a steady rise in numbers being accommodated in practical classes," he said. "At the same time there had been a steady erosion of tutorial support which leaves lecturers unable to deal with individual difficulties."
MacGabhann said the increase in labour activation programmes to reskill unemployed people has also put a strain on lecturers.
"We don't disagree with the idea of re-skilling people but these courses run on a shorter time scale than the norm and are made up of people from very diverse backgrounds," he said. "This means lecturers are unable to give people the necessary personalised attention."
MacGabhann said Irish science students are at a "significant disadvantage" as many highly skilled young lecturers have been shed from the system.
"If a knowledge economy is to be achieved, putting money into education should be considered an investment rather than expenditure", he said. "Foreign companies praise our large pool of highly skilled graduates but we are in danger of diminishing our capacity to keep that pool filled."
People who leave high skilled jobs to become lecturers in science or technology leave themselves in a "hugely vulnerable" position, MacGabhann said. Lecturers could be waiting for up to five years for a permanent position without any guarantees of full time hours.
MacGabhann said the inadequacies in science education in Ireland extended to secondary education, where science subjects are not compulsory at either Junior or Leaving Certificate levels.
There's not a lack of graduates wishing to go into science, but many students are taking biology for the Leaving Cert and the effects of the cutbacks are that subjects struggling to hang on like physics and chemistry are at risk.
The TUI, which represents 3,500 Institute of Technology lecturers, also said the imbalance in student-lecturer numbers was having an adverse effect on the scientific and technological research capabilities of institutes.
"Lecturer workload involving assessment, examinations, feedback and administrative duties has increased exponentially, meaning that there is less time for research, scholarship and other vital academic duties such as engagement with industry and community," MacGabhann said.
"In the current climate, it is damaging in the extreme that lecturers are being prevented from creating the new knowledge that the country requires through research projects, the same research that is so often demanded by government and assorted commentators," he added.