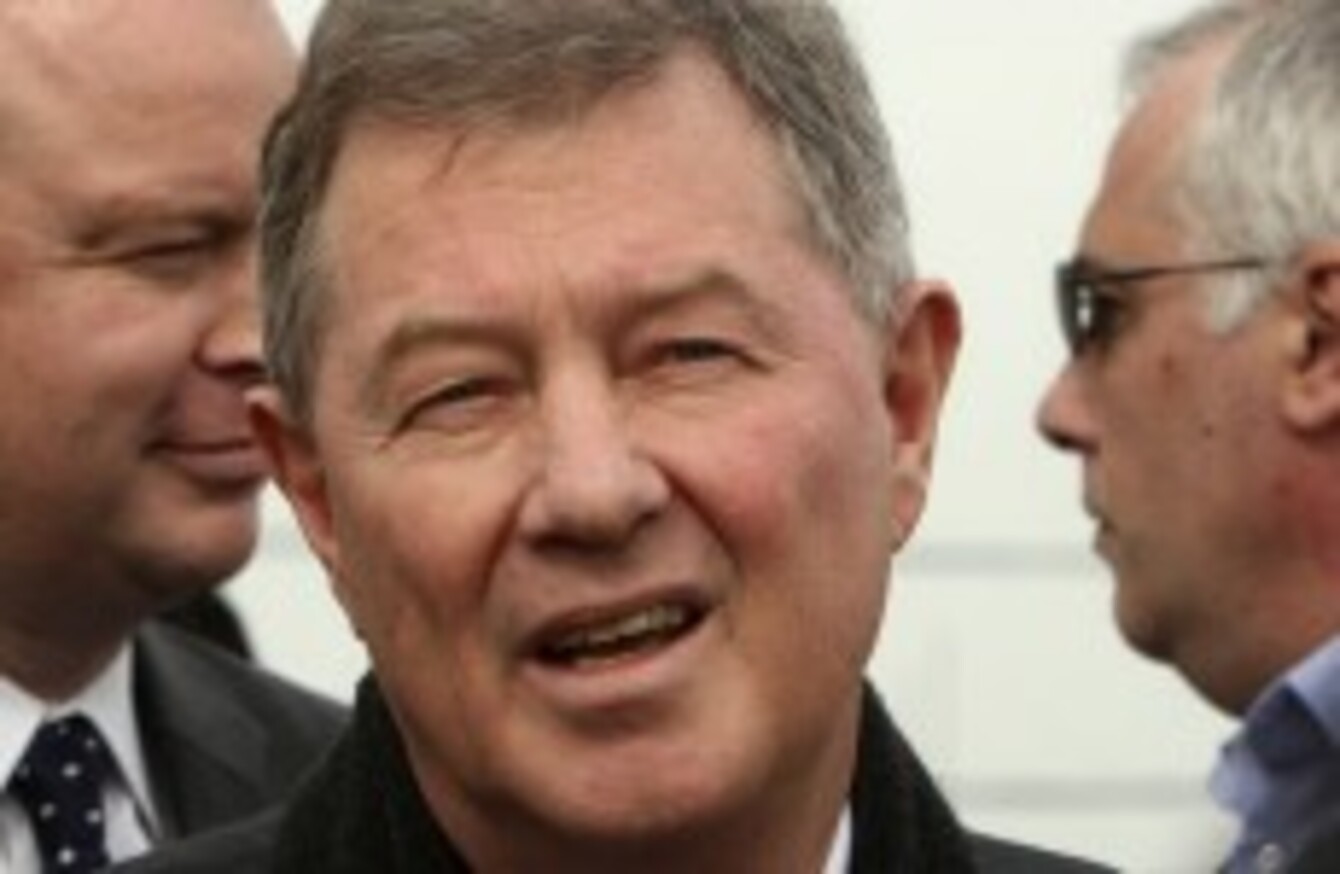 Robert Serry pictured in 2011
Image: Nasser Shiyoukhi/AP/Press Association Images
Robert Serry pictured in 2011
Image: Nasser Shiyoukhi/AP/Press Association Images
A UNITED NATIONAS envoy sent to Ukraine's tense Crimea region, Robert Serry, decided to cut short his mission on Wednesday after he was threatened by unidentified gunmen, an assistant traveling with him told AFP.
Serry, who was in the Black Sea peninsula to assess the situation for the United Nations, was on his way to the airport immediately after a confrontation with gunmen outside the naval headquarters in Crimea's capital of Simferopol.
UN Deputy Secretary-General Jan Eliasson told reporters that Robert Serry had been accosted by gunmen outside naval headquarters in Simferopol and warned "he should leave Crimea."
Serry had been travelling with a UN colleague.
Vehicle
When he was prevented from returning to his vehicle, he dropped into a cafe to use a telephone to alert the mission of the incident before heading back towards his hotel on foot.
Eliasson said it was not clear whether the envoy would have to halt his mission to Crimea.
But a journalist from British news network ITN who witnessed the incident reported on Twitter that Serry was headed for the airport.
Kiev
Eliasson was speaking by video link from Kiev, where the United Nations is taking part in international efforts to mediate a stand-off between Russia and Ukraine's fledgling government.
Russian-backed forces seized control of Crimea and surrounded remaining Ukrainian bases there after a street revolt in Kiev ousted Ukraine's former pro-Moscow leader Viktor Yanukovych.