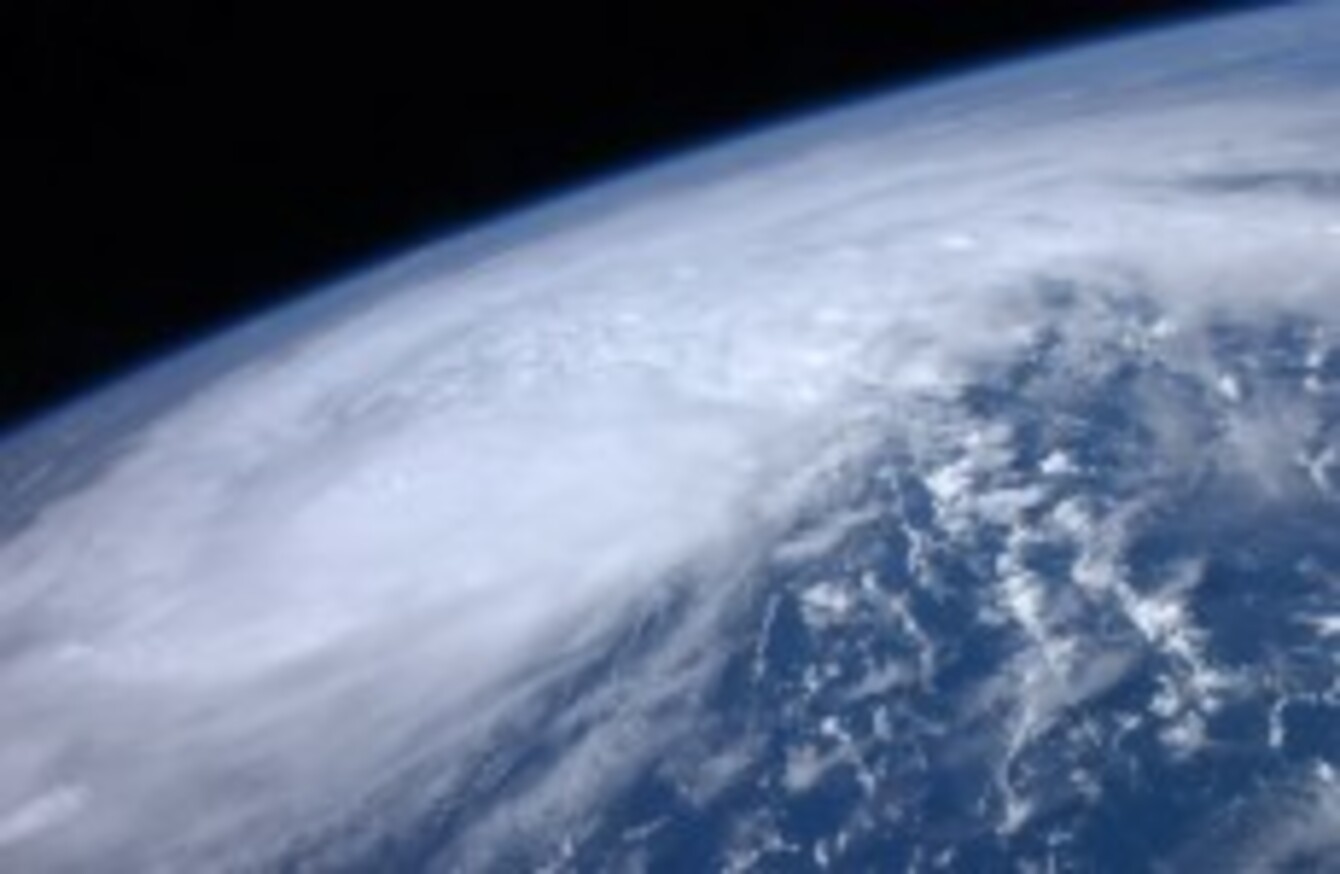 Hurricane Irene, as photographed from space yesterday by ISS astronaut Ron Garan.
Hurricane Irene, as photographed from space yesterday by ISS astronaut Ron Garan.
PARTS OF THE south-eastern US and the Bahamas are in the path of a powerful tropical storm which is expected to have escalated to a category-4 hurricane by the time it hits the US mainland.
Hurricane Irene is expected to bring rainfall of up to ten inches across the Caribbean islands and the southeastern Bahamas. In some isolated cases, rainfall could reach up to 20 inches, according to the National Hurricane Centre.
Wind speed could reach as high as 210 kph (130 mph) before Irene passes over mainland US.
The storm is expected to continue moving on a north-westerly track before striking Florida early on Friday (estimated at 2am local time). However, given the size of the storm, Florida may begin to feel its effects as early as tomorrow. It is expected to reach the Bahamas by early tomorrow.
NASA captured this satellite image of the storm moving towards the Bahamas yesterday:
(Image: NASA/NOAA GOES Project)
Meanwhile, the National Hurricane Centre has plotted its expected path here, although officials said there is still a high degree of uncertainty over its possible route:
The last hurricane to strike mainland US was Ike in 2008. Today, Irene's winds had reached around 160 kph (100 mph).
Craig Fugate of the US Federal Emergency Management Agency is warning people in states which may be affected by the storm to "take this storm seriously". He said local officials and state governors have begun preparing for the hurricane. He advised people living along the coast to find out what evacuation procedures are being implemented in their areas, in case the situation arises.
Fugate said that people could find more information on how to prepare for emergencies on the ready.gov website.
Hurricane Irene has already passed over Puerto Rico, where it caused serious power cuts and tore up trees. A state of emergency has been decalred