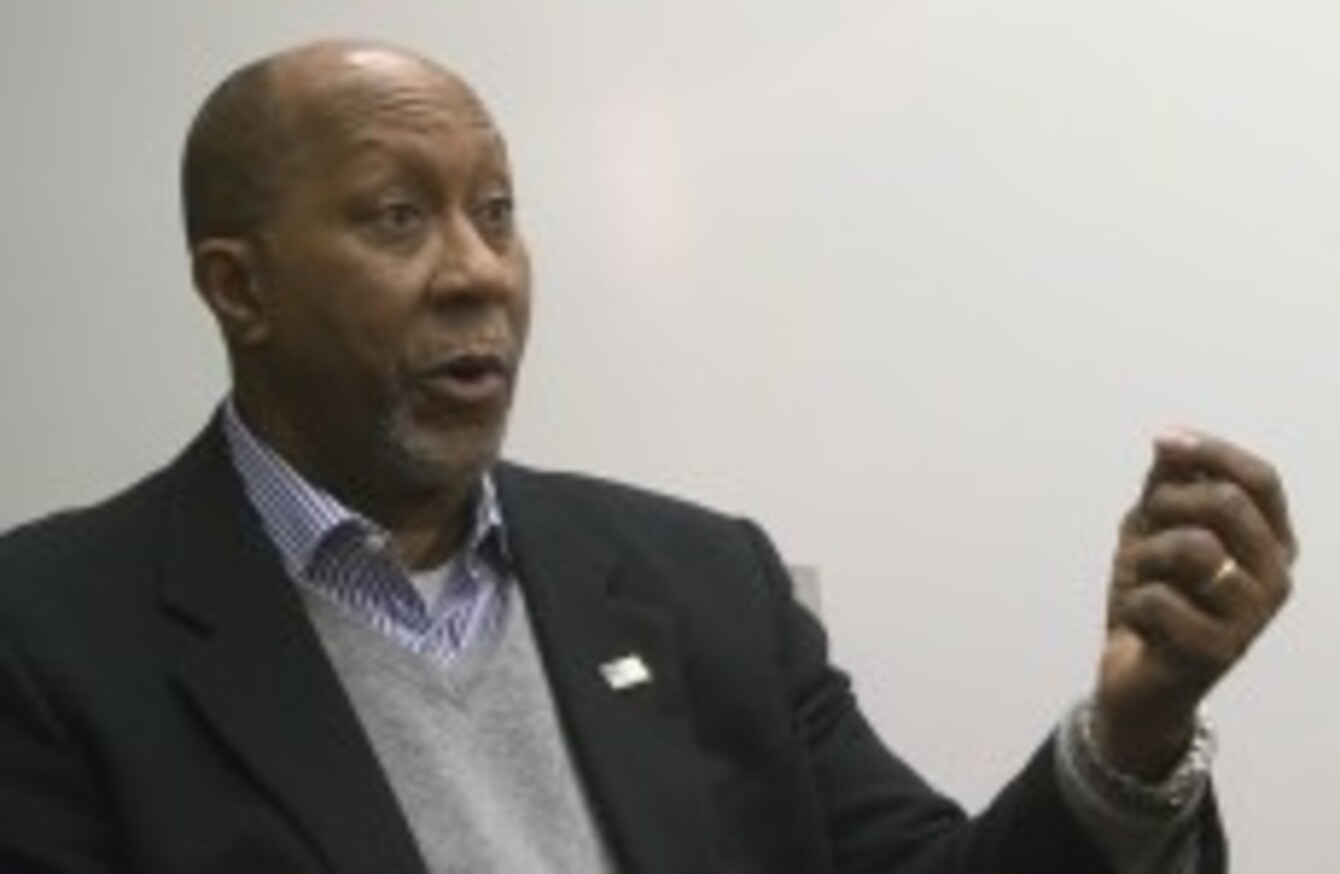 Image: Michel Euler/AP
Image: Michel Euler/AP
'EVERYTHING POSSIBLE' will be covered in the coming talks between the European Union and the United States on a free trade deal announced by President Barack Obama, according to Washington's top trade negotiator.
Asked if the European side could exclude politically contentious issues like genetically modified organisms or data flows, US Trade Representative Ron Kirk said the negotiations would be as broad as possible.
"For us, everything is on the table, across all sectors, including across the agricultural sector, whether it is GMOs or other issues," Kirk told reporters today.
"We should be ambitious and we should deal with all of these issues."
Obama announced in his annual State of the Union address that the US would launch talks with the EU on a pact that would create the world's largest free-trade area, aimed at boosting economic growth and jobs on both sides of the Atlantic.
In a joint statement, Obama, Herman Van Rompuy and Jose Manuel Barroso said the two sides would begin procedures necessary to enter negotiations on the Transatlantic Trade and Investment Partnership.
"The transatlantic economic relationship is already the world's largest, accounting for half of global economic output and nearly one trillion dollars in goods and services trade, and supporting millions of jobs on both sides of the Atlantic," they said.
"We are committed to making this relationship an even stronger driver of our prosperity."
Ireland has been a particularly vocal supporter of the talks, which it had hoped to kickstart during its presidency of the European Council.
Kirk stressed the two sides aim to pursue "a very high-standards agreement with ambitious disciplines across a broad range of areas including pressing for full elimination of tariffs."
Aside from goods and services trade, a key area to be included is regulatory barriers to trade and investment.
But the negotiators will also try to cover new areas of conflict over trade and investment, including data flows, the role of state enterprises and initiatives to defend local content over imports.
"We believe that progress in these areas among others would not only help liberalise trade between our two economies but also help strengthen the global trading system," said Kirk.
The US and EU aim for a first-stage deal within 18 months after they get the go-ahead from Congress and the European Parliament.