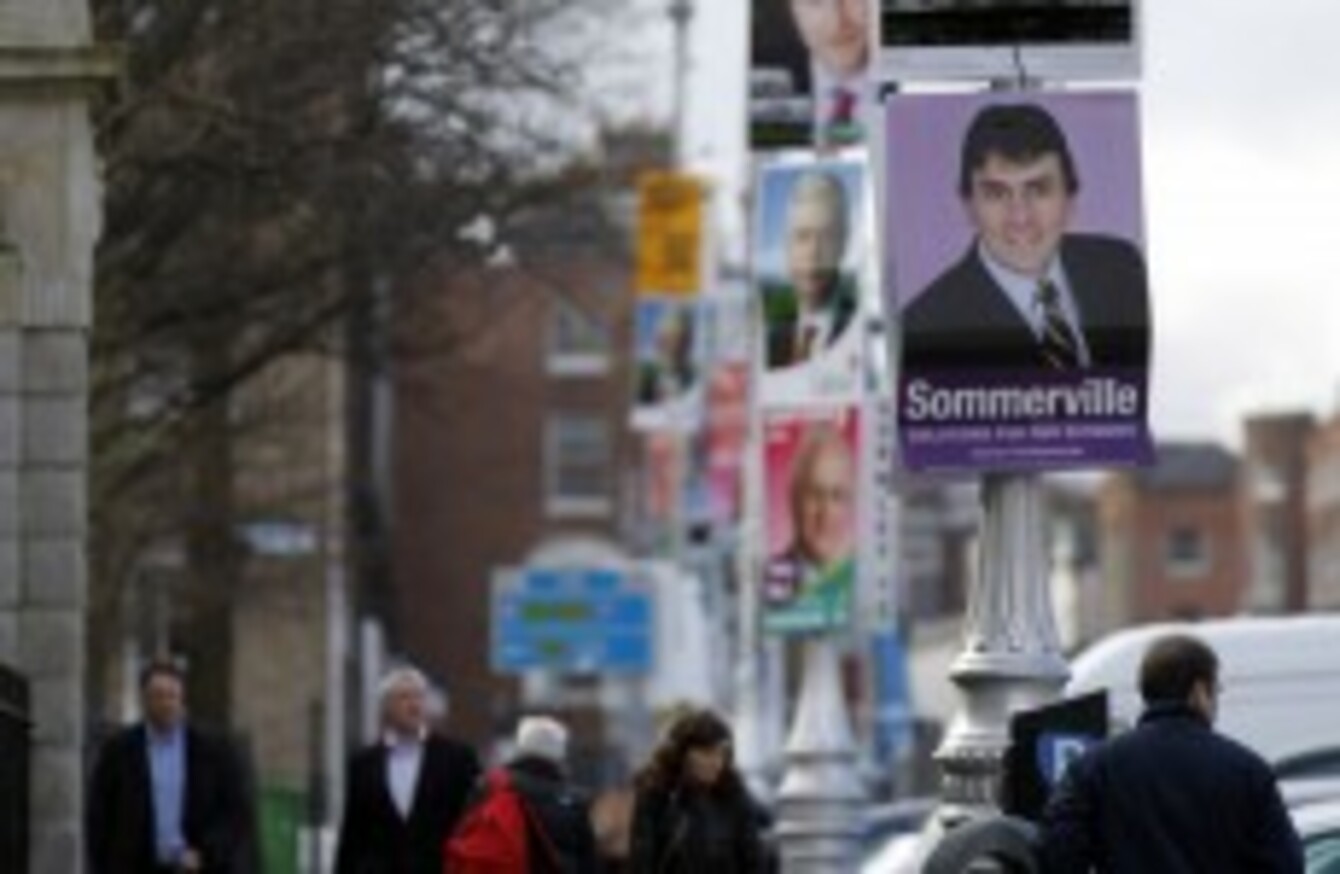 Image: Peter Morrison/AP
Image: Peter Morrison/AP
MINISTER LEO VARADKAR has claimed that he and around a dozen volunteers have removed around 10,000 cable ties that were abandoned on lampposts and elsewhere in his Dublin West constituency.
Varadkar said he and his team had taken it "upon ourselves" to remove the cable ties, which had been left behind the despite the removal of most posters within a week of February 25′s general election.
"We have removed 10,000 cable ties altogether — not just Fine Gael ones, but all parties, and we are encouraging other people to do the same," the minister told yesterday's News at One.
"We're starting into the tourist season now in Ireland, we want people to have a good impression of Ireland and to think that we have a clean and beautiful country."
A spokesperson later told the Irish Examiner that Varadkar and his team had removed cables from anywhere south of the N3 in his constituency.
Ten candidates ran in the election in that Dublin West constituency, with four elected – including fellow minister Joan Burton, former finance minister Brian Lenihan, and former MEP Joe Higgins.
Are there cable ties still abandoned on lampposts where you live?