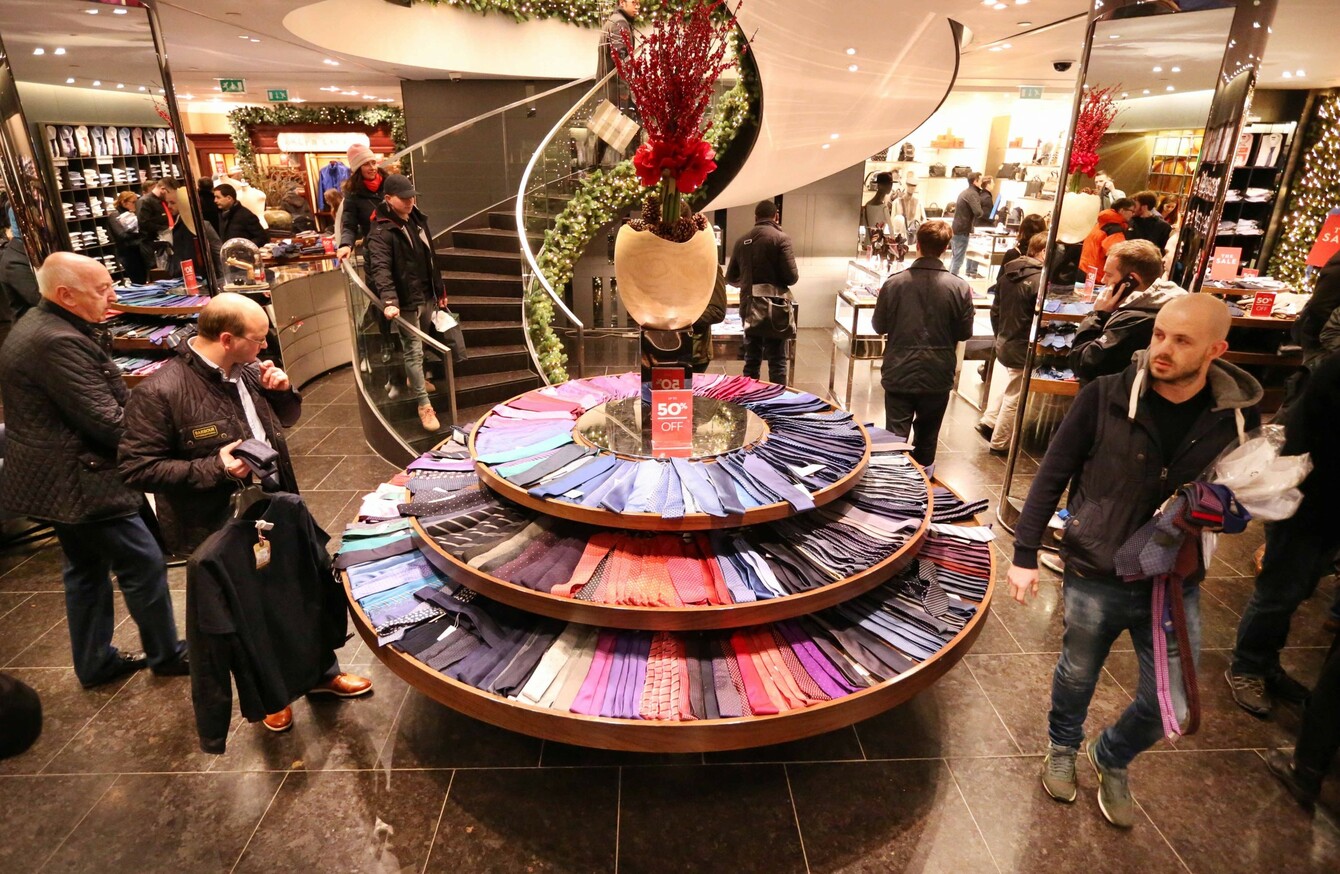 Image: graphy: Sasko Lazarov/Photocall Ireland
Image: graphy: Sasko Lazarov/Photocall Ireland
THE IRISH ECOMMERCE sector is thriving but face-to-face sales are declining, it has been warned.
Overall spending rose by 3.6% year-on-year in December but this increase was the weakest registered since the consumer spending index began in 2014.
The report by Visa found that online spending is growing at "a substantial pace", registering a rise of 15.4%. Shop sales dropped by 0.3%.
According to the report, the clothing and footwear sector continues to struggle, with expenditure declining for the fifth month running.
While the overall rate of consumer spending has continued to slow, December was a positive month for most sectors.
Growth
Spending on household goods rose by 4.3% with consumers purchasing items like home appliances as gifts.  Hotels, restaurants and bars saw the rate of expansion quicken to a three-month high of 5.8% year-on-year.
There was also a spike in entertainment over the festive period. Food and drink businesses also posted a return to growth of spending of 2.9% compared to 2015's figures.
Visa's country manager, Philip Konopik, said: "The large shift to online shopping in the run-up to Christmas continued in December with consumers seeking to take advantage of the value on offer from UK online retailers due to the sterling exchange rate.
Despite this there are a number of positives to be drawn from the data, with a range of sectors such as hotels, restaurants, bars and grocery retailers clearly benefiting from the festive period.
"The last quarter has seen the growth in overall consumer spending slip below five percent each month however, and it will be interesting to observe whether this trend continues into the first quarter of 2017."