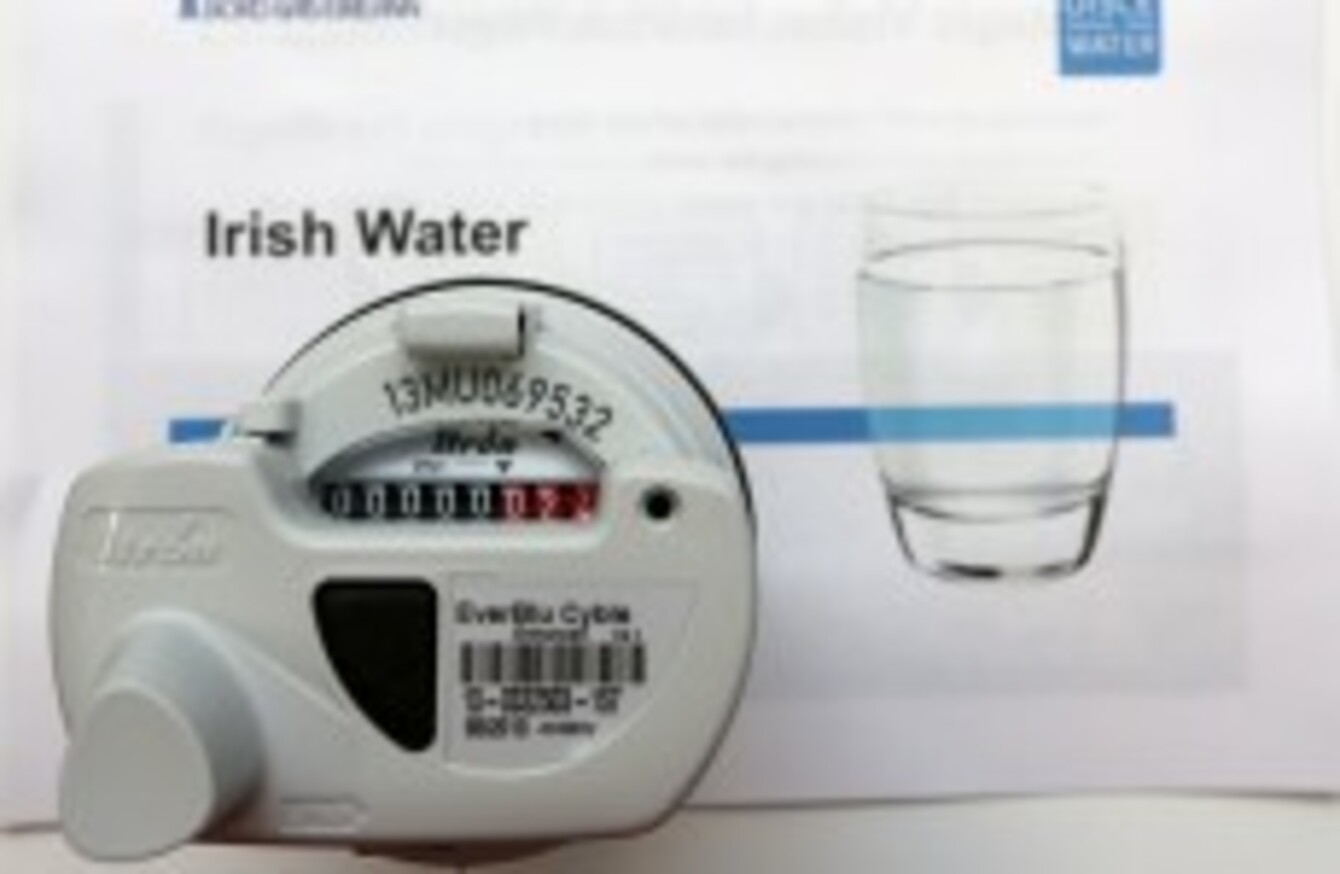 What the new water meters will look like.
Image: Laura Hutton/Photocall Ireland
What the new water meters will look like.
Image: Laura Hutton/Photocall Ireland
THE INSTALLATION OF the first water meters is scheduled to begin today in Maynooth, Co Kildare.
The controversial scheme, which will cost around €539 million, will be run by semi-state agency Irish Water.
Councillor for the Socialist Party Ruth Coppinger is calling on local groups to resist the meters that she describes as "unfair" and just a new way for "fat cats" to make  more money.
She told TheJournal.ie that "homeowners have every right to oppose and resist the installation of these meters and the introduction of water charges" and believes it is not too late as water charges will not be brought in until 2015.
Coppinger also questioned the government's decision to roll out the meters. She believes it would be more cost-effective to use the €539 million to repair the leaks, which accounts for 36 per cent of overall usage. The domestic water user only uses 16 per cent.
"Meters have not proven to reduce usage by very much, only about 10 per cent, yet the aim is to make the domestic user pay the lion's share," she said. "Instead the €539 million could be used to upgrade water infrastructure, which could also create thousands of jobs."
A notice of two weeks is to be given before installation, so the Campaign Against Home and Water Taxes (CAHWT) plans on organising meetings in the relevant areas to "see what the interest is in opposing the charges". The group will also help to organise communities to rally against the scheme.
"Only mass direct action and large meetings of the community could build the kind of intense pressure on the politicians needed to force postponement or cancellation of meter installation," she added.