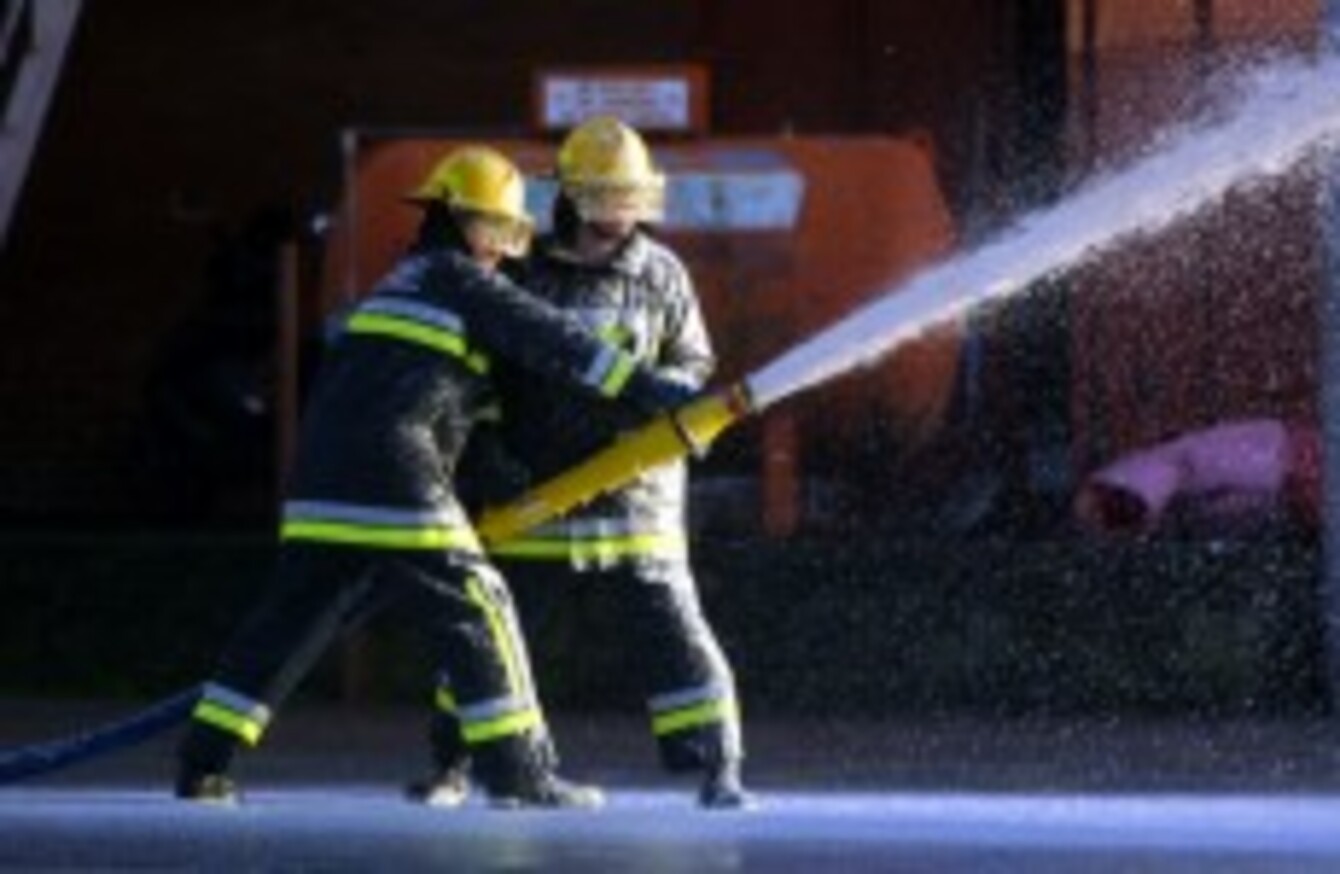 Image: Gareth Chaney/Photocall Ireland
Image: Gareth Chaney/Photocall Ireland
A DUBLIN COUNCILLOR has said water restrictions in Dublin "may endanger public safety" as Dublin Fire Brigade gears up to deal with one of its busiest nights of the years tomorrow.
Water supplies in the four Dublin Local Authority areas were shut off at 8pm tonight until 7am tomorrow morning with Dublin City Council saying today the restrictions will be in place until next Monday and possibly beyond that.
Dublin councillor Cormac Devlin said today he was concerned that "public safety could be put at risk as a consequence of these sweeping water restrictions" during the Halloween period.
One Dublin Fire Brigade source said it was "unfortunate the council decided to do this during our busiest time".
"It might cause a problem for us," they said. "We"ll be able to handle small fires but if it's something more substantial we might have to draw water from an open source like a river or a small lake."
As a contingency, the fire brigade has two large water tankers with a combined capacity of over 37,000 litres that will be available tomorrow night.
However Dublin councillor Devlin called on the council to immediately suspend restrictions over the Halloween period.