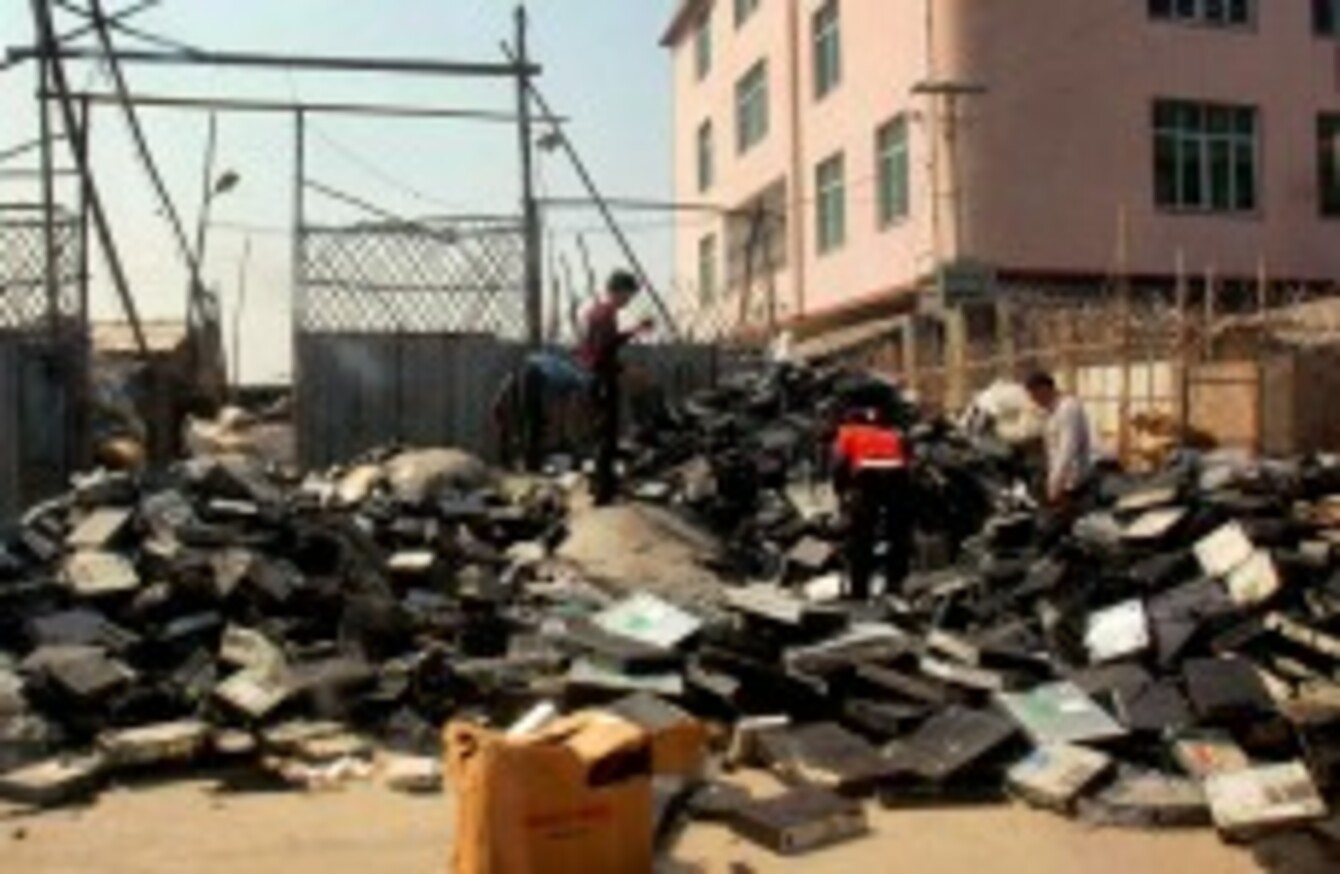 File photo of electrical waste.
Image: AP/Press Association Images
File photo of electrical waste.
Image: AP/Press Association Images
IRELAND HAS TO stop hoarding electrical items if it wants to meet EU recycling targets.
That is the message from WEEE Ireland, the body responsible for recycling the household and electrical waste of the country.
In 2013, 25,651 tonnes of WEEE items were collected and recycled by WEEE Ireland, around 45% of all WEEE items placed on the market by their members. These figures are an increase on previous years, but show a significant gap of 55% of WEEE items on the market that are not being disposed of correctly and entering the proper WEEE recycling channels.
WEEE Ireland say that last year they collected and recycled:
505,000 units of large household appliances
5,512 000 units small household appliances
2,576,000 units of lamps
432,000 units of TVs – the equivalent weight of 11 Boeing 747s
66,000 units of fridge/freezers – the weight of over 4,330 Renault Clios
Under regulations, Ireland needs to recycle all types of electrical waste as anything with a battery or a plug is considered WEEE.
Leo Donavan, CEO of WEEE Ireland, said "The continued rise in the number of 'non-authorised' collections and improper recycling of WEEE being carried out across the country is of huge concern to us. Despite the recycling of unwanted electrical and battery waste being free and easy to do, not all of this waste is making its way back into an authorised system.
"Another factor that WEEE Ireland has identified as contributing to the 55% of WEEE items on the market that are not being recycled correctly is the number of items that people are hoarding in their homes. Households up and down the country have many items of WEEE waste sitting idle that could be recycled."